The Department of Education (DepEd) is getting flak from netizens for the content of one of their modules that painted presidential candidate and Vice President Leni Robredo in a bad light.
What did the module say?
how could you, dep ed! pic.twitter.com/AW0NQEl4SR

— Alex is (@alex_abano) April 6, 2022

Entitled "Introduction to Philosophy of the Human Person", the DepEd module featured a question asking students to identify which headlinene had no errors in spelling, grammar, and content.
The choices are as follows:
Robredo Chides Government for Unclear Communication on New Quarantine Rules
Robredo Blames the Government as They Don't Have Clear Rules in Quarantine
Robredo Charge the Government as Culprit for Confusion in Quarantine
Robredo blames those in Executive Branch for Communication's Unclear.
It was not only one item
The module includes not just one question but two. See question number 8. @rapplerdotcom pic.twitter.com/XQhJsvkvhS

— Bonz Magsambol (@bnzmagsambol) April 8, 2022

The question that immediately followed the one above also caught the attention of netizens. It asks students to identify which statement are substantiated generalizations, with choices as follows:
Drug war a massive failure–Robredo
Robredo lies to the world, shames the nation and herself in UN message
The real albatross on Leni Robredo's neck
Let Leni plan on her own drug war.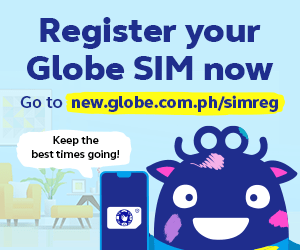 The DepEd module was released in 2020
First drafted and released in 2020, the module was made for students in the eleventh grade in Senior High School. According to the platform where it was published, the module was last updated in May 2021. It is available here.
The module went viral after netizens noticed its content.
Netizens call out DepEd
Netizens took to social media to express their disappointment over the module's content, calling out DepEd for the mishap.
DepEd, I'm a future teacher. This is not how we make an assessment. Shame. https://t.co/qr53XILsVz

— ❖ (@radishroo) April 6, 2022
This future teacher is disappointed.
I can't believe that there's an old adult who has the audacity to recreate the modules into something political yet unprofessional, there are young students who still can't vote for shit. What the hell is wrong with you DepEd.

— XxStar-BluesxX (@BluesxxXxstar) April 7, 2022
"Political and unprofessional" is what this netizen calls the DepEd module.
Netizens want action
Netizens are also asking DepEd to take action and take responsibility for the module's content. They have repeatedly tagged the government institution in posts and tweets.
DepEd learning modules, if not carefully reviewed & monitored, could become sources of fake news, disinformation & misinformation. It all begins w/ educating the students. Please be responsible & accountable!!!

— Busy Lizzie (@liz44960262) April 8, 2022
This netizen is concerned about these modules becoming a breeding ground for disinformation and misinformation.
Whoever wrote this Module should be held responsible or just leave DepEd! My gadd! Philosophy at that, the writers are surely dumb and trifling. @DepEd_PH @DepEd_PH Please do something.#DepEd https://t.co/3VZzkfi8vO

— Spice Melange Dune (Taylor's Version) (@IzahFeeling) April 7, 2022
This netizen asks someone to take responsibility for this mishap.
Previous module mishaps
DepEd has a history of receiving flak for mishaps in their modules, especially since the pandemic started. Many questionable mistakes have caught the attention of netizens and have been brought up several times over the course of the last two years. One notable example is a module on music, arts, physical education, and health (MAPEH) calling actress and philanthropist Angel Locsin "an obese person."
PSA: It's Nearly 2021 — Why Are People Still Body Shaming?
PSA: It's Nearly 2021 — Why Are People Still Body Shaming?
Meryl Medel | Nov 17, 2020
VP Robredo asks DepEd to thoroughly review materials
In an interview with reporters in Pangasinan earlier today, Robredo said she has seen the materials, but she's waiting for DepEd's statement on the matter.
"Kasi hindi ko alam kung totoo siya. Nakita ko na, nakita ko na siya pero hintayin ko 'yung DepEd to comment. Pero responsibility nila ito eh. 'Yung DepEd dapat hindi nagpapalabas ng anything — not just because ako 'yung nasa receiving end ng ginawa, pero kahit ano na magpo-poison sa minds ng mga tao, dapat hindi 'yun pinapalusot ng DepEd.
"Kung totoo na naka-lusot ito sa Grade 11 na mga modules, gustong sabihin na napaka inefficient ng DepEd. Ito lang 'yung pinaka-ebidensya na napaka inefficient nila na pinapayagan nila na 'yung mga module na ganito nakakalusot sa kanila."
DepEd's statement
In a statement just released this afternoon, DepEd said that they have taken action in regards to the matter. Hard copies of the module are being retrieved, while the digital copy was taken down. The Manila Division office, which is responsible for the module, also identified the module writer, but they learned that "the said writer passed away in 2020."
In a separate statement, the Manila Division office "sincerely apologize for any harm or inconvenience that this may have caused individuals or groups."
DepEd ended its statement by assuring citizens and candidates that they are strictly monitoring those in their employ and the materials they create and use. "DepEd assures the public as well as candidates in the ongoing elections that we are exerting all efforts to warn our officials and personnel, including teachers, against participating in partisan politics."
What are your thoughts on this DepEd module mishap?