During Lenten season, many give up eating dishes with meat every Friday until Easter Sunday. But that doesn't mean you'll be stuck with eating grass or other boring options. Thankfully, there are restaurants and fast-food chains that offer delicious, reinventive meat-free meals that won't make you feel like you're missing out. Here's where you can get sulit meatless meals for Lenten season 2022.
ArmyNavy
Feast on ArmyNavy meatless offers for the season. You can get yourself a filling order of Plant-Based Double Burger (P415) or Plant-Based Naked Burrito (P290) for lunch. Once dinner rolls around, end your day with their delicious Querida Mia Verde (P270). The best part is even if it isn't Lenten season, these offers are still available year-round. Drop by the ArmyNavy store nearest you or place an order from their website, or via GrabFood, Food Panda, and Pick.A.Roo.
Pizza Telefono
Pizza Telefono makes sure you look forward to the season thanks to their mouthwatering offers. Enjoy meat-free Fridays with different pizza flavors: Pacific Clam made with clam chowder, Very Veggie that's stuffed with mushrooms, tomatoes, and feta cheese, and Gambas for the seafood lovers out there. When you order 16″ of any flavor, you get a free 10″ pizza. The promo will last until April 15, 2022 and is available at any Pizza Telefono branch and via GrabFood.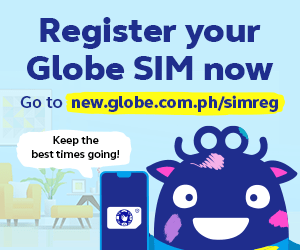 GrabFood
GrabFood is dishing out all the promos for meatless meals this season. It's your one-stop hassle-free app for all the restaurants you can order at for Lent. It has all the seafood and meat-free options from restaurants like Angel's Pizza, Kenny Rogers Roasters, Tokyo Tokyo, Wildflour, Peri-Peri, and many more. You also get to enjoy an extra 25% off when you checkout with the code GRABFOOD25. The promo will run until April 10, 2022.
Go! Salads
Go for healthy eats this Lenten season thanks to Go! Salads' delicious goodies. They've got a wide selection of farm fresh salads, green smoothies, gourmet snacks, vegan cheeses, vegan dessert and vegan pizzas which are also available year-round. Place your order through their website or visit Go! Salads stores in Quezon City, Pasig, Taguig, Manila and Makati.
Convenience stores
Going for a quick lunch? Drop by any 7-Eleven store in Luzon to avail of their Lenten specials: Smoked Salmon Toasted Sandwich (P59) and Alfredo Pasta with Smoked Salmon (P79).
Family Mart also has a selection of meat-free Lenten Specials that would even save you P10. The combos you can get are Inkigayo Sando and Pepsi 500ml (P127), Egg Salad Sando and Coke 500ml (P94), Tuna Mayo Onigiri and Ichigo Matcha (P159), and Lobster Balls with Rice and Ichigo Matcha Latte (P150). The promo period will last until April 17, 2022.
Paul
You could even go on a date with your special someone and still eat meat-free meals. Paul Philippines has Seafood Friday Specials you'll love. Get their delicious Shrimp Risotto, Croissant Salmon Benedict, or Shrimp Aglio Olio for only P375. These are also available for takeout. Paul's promo will run until April 15, 2022 only so grab your chance.
Brotzeit Philippines
Who says going meatless has to be a boring affair? Brotzeit Philippines offers Lenten Specials that are a feast for the senses. Indulge in their Seafood Pasta (P390), a combination of butter, garlic, clam, and prawn, Fladen with Smoked Salmon (P310) which is smoked salmon, capers, rocket salad, mustard seeds and sour cream, and Pochierte Lachs (P420) that's butter poached salmon on creamy risotto. You could place an order for through their website or drop by their branches at Shangri-La Plaza Mall and Shangri-La at the Fort.
Ayala Malls Circuit Makati
Drop by Ayala Malls Circuit Makati for a plethora of food choices for your meatless meals this Lenten season 2022. You can go for Banapple's Baked Fish Gratinee, Brother's Burger's Onion Mushroom Melt Veggie Burger, Mama Lou's Linguini Vongole, Rachshack's Creole Garlic Shrimp, Mesa's Bangus Belly, or Shrimp Bucket's Shrimp by the Pound. And while you're at it, why not watch a few movies at the cinema to make the holidays worth it?
Check us out on Facebook, Instagram, Twitter, TikTok and YouTube, to be the first to know about the latest news and coolest trends!