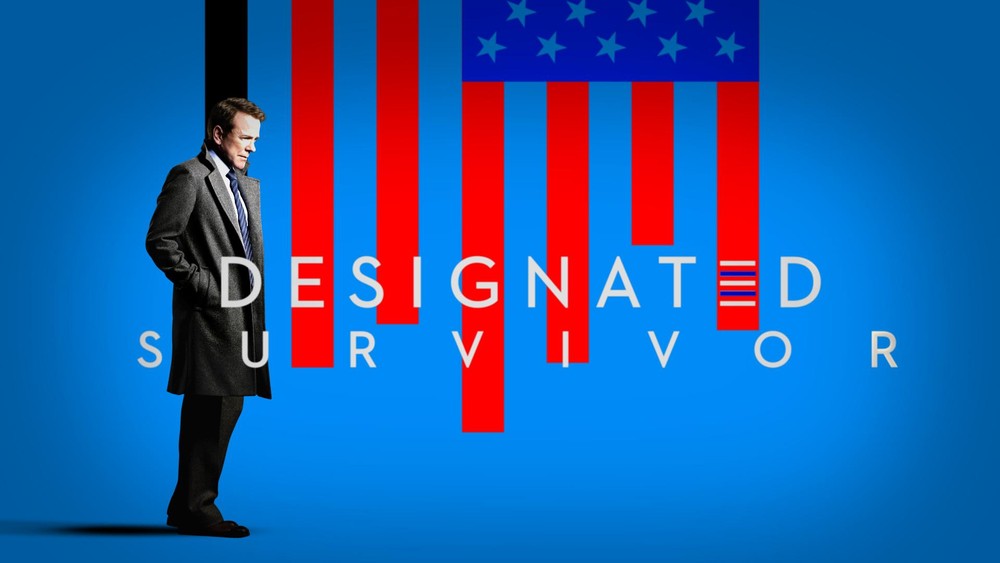 Emergency POTUS, Or 8 Reasons Why You Should Watch "Designated Survivor"
By KARL R. De MESA

"Eagle is gone!" says the Secret Service agent, Mike Ritter, assigned to Tom Kirkman as he's whisked away from the obligatory "undisclosed location" after the attack.
It's on the basis of this premise—that said "attack" has succeeded where those responsible for 9/11 wanted to—that ABC's new series runs on and ultimately keeps us guessing and watching. We're already just five episodes in and the excitement is still mounting.
While it airs on US network TV, it's also available on Netflix at a slightly delayed release with the initial few episodes already backed by good feedback and a full season order of 22 episodes already in effect.
So, while the other Netflix U.S. Prez Frank Underwood (of House of Cards) is on hiatus until 2017, here's a few good reasons why you've got to check out just how Kiefer Sutherland became president on this show, and how the heck his reluctant-good-guy-who-must-grow-balls-ASAP can hold on to power.
8. Doomsday Scenario: Wiping Out the US Gov't.  
.
If for nothing else, you'd want to see exactly how Murica will react when brought to its knees, and I have to admit that you can't help but feel a certain glee over witnessing the whole catastrophe unfold. I mean, it's akin to that moment in "The Sum of All Fears" when the bomb actually detonates, destroys the football field, and they're barely able to evacuate the president. Holy shet.
Explosives and demolitions experts always declare that any problem can be solved with enough practical application of explosives, and seeing the capitol blow up is certainly proof of just how much violence, as a tool, can become the hammer that buries any nail.
Conceptually, the series owes much to the 2005 show Commander in Chief, about how the Vice President was abruptly swept into office after the sitting President dies from a sudden cerebral aneurysm.
7. WTF Is a Designated Survivor?
In terms of realism, the role of designated survivor is as real as they come. It's basically a contingency within a contingency, started during the Cold War when the risk of a nuclear attack from the U.S.S.R. was prevalent. Cabinet members needed to be eligible to succeed to the presidency. This means they must be natural-born U.S. citizens over the age of 35, who have resided in the country for at least 14 years.
Take, for example, former U.S. Secretary of State Madeleine Albright. She was excluded from the DS list because she had emigrated from the former Czechoslovakia, and thus not a natural-born citizen. Also meaning she was not in the line of presidential succession. The DS is provided presidential-level security and transport for the duration of the event.
6. Politics as Usual?
So, here we have Tom Kirkman, U.S. Secretary of Housing and Urban Development, who, previous to the explosion at the capitol, was just asked by the former President (now so much dust) to segue to a largely ceremonial post, suggesting he's perhaps not entirely suited to navigating Washington's shark-infested waters. What a bummer. And what a day to suddenly hold the reins of the U.S.A.
Kirkman is immediately sworn in as President unaware that the attack is just the beginning of what is to come. Unfortunately, there's another designated survivor in the person of Virginia Madsen as Kimble Hookstraten, a Republican Congresswoman (also happens to be the designated survivor for the GOP, surprise!) who strongly supports Kirkman's authority while secretly harboring her own agenda and suggesting to everybody that maybe a glorified real estate public servant may not be the best choice for a wartime leader. You have to give it to politicians, they never stop playing the game, even with just two people making up Congress.
6. Them Villains!
.
Quickly, the succeeding episodes have the dissidents of government chipping away at the Kirkman presidency. There's the governor of Michigan using the attack on the capital as an excuse to have his local cops round up every Muslim they can find on the streets. New President Kirkman tries to talk him down off of this racial stratagem, but essentially said governor gives him the middle finger and says he's not obeying an upjumped former Housing Secretary.
Then we've got General Harris Cochrane (Kevin R. McNally), who's trigger finger is itching to lash out at anyone who tempts U.S. firepower and is determined to destroy those behind the bombing. Problem: nobody's stepped up to claim the attack and President Kirkman's lackadaisical approach to finding said enemy hasn't really endeared him to the redneck military man. Said general refuses to believe Tom is capable of running the country and wonders aloud if a stronger leader might take matters into his own hands and ready the U.S. on a war footing.
5. Awesome Support Cast.
Let's see now, there's Maggie Q as FBI agent Hannah Wells who suspects that "Whoever did this is just getting started." As if we needed any excuse to let La Femme Nikita run around our TV with a gun investigating terrorist cells. You go, girl!
.
There's also Kal Penn (no Kumar vibes here) as White House Press Secretary Seth Wright, a former speechwriter who steps up to become the press secretary. But my favorite supporting duo is the frisson and affection between rivals White House Chief of Staff Aaron Shore (Adan Canto) and Senior Advisor Emily Rhodes (Italia Ricci) as the yin and yang of Kirkman's advisors.