No matter the weather in the Philippines, it's always a good idea to eat ice cream. It's the ultimate treat in such a tropical and humid country. You don't even have to go anywhere to get the best scoop, ice cream vendors walk by streets pushing their bright yellow carts. For as long as anyone can remember, we call this pedaled ice cream "dirty ice cream." Lately, it's caught the attention of Gen Zs which started a discussion online.
The TikTok that launched a thousand comments
Tiktok user qrizml017 posted a video of her and her officemates getting their dirty ice cream fix from the vendor across the street. But instead of the people focusing and laughing at the fact that they literally let down a paper bag through the window (like some modern-day Rapunzel) just to get their ice cream, viewers were criticizing the term she used for the treat. To date, the video has 3.5 million views and 6,792 comments.
Gen Zs are canceling "dirty" ice cream



"Dirty ice cream kakahiya naman sa mga rich," one user commented. "Grabe naman maka dirty ice cream," said another. "Maka dirty huh! Pag mayaman talaga maaarte," read yet another comment on the post. Clearly, some people were pressed and offended at the video's caption. Why call ice cream "dirty" when it's perfectly clean and fine? Is it because this type of ice cream isn't stored in sealed plastic tubs?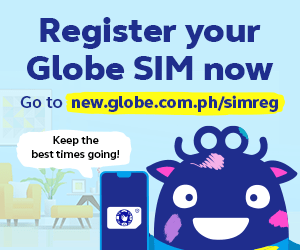 To the uninitiated: What's dirty ice cream?

Just in case you were born yesterday, dirty ice cream is one of the best Filipino street food. It costs around P10 to P25 and comes in delicious flavors like mango, keso, ube, chocolate, and avocado. Vendors would take their carts and walk around streets and alleys under the heat of the sun. They ring their bells and people come out of their houses to buy the ice cream in colored cones. This treat is also called sorbetes if you want to be politically correct.

Dirty ice cream is famous mostly because it's cheap and tastes good. You can always buy tubs of commercialized "clean" ice cream from supermarkets but nothing beats dirty ice cream.
Why is dirty ice cream called dirty anyway?

Everyone knows that it isn't really dirty. According to the Embassy of the Philippines in London, UK, Filipino parents played "a huge part in giving sorbetes its intriguing moniker." They didn't want to give their kids money to buy ice cream "sold by vendors who did not wear any gloves." Hence the term. Obviously, that strategy backfired since to this day, everyone loves dirty ice cream, even though it's called that.
The treat has even reached New York City
A few weeks back, Filipino chef VJ Navarro
announced
that he will be selling dirty ice cream in Times Square, NYC on June 12. This is his way of celebrating PH Independence Day and Filipino culture in a foreign country. He will be selling ube and keso flavors in cones and sandwiched between bread buns (the best way to eat them, TBH). Dirty ice cream is such a huge part of Pinoy culture that it even reached abroad.
So let's all take a chill pill
We don't know how you grew up but if you've only ever tasted ice cream from convenience stores and supermarkets, you're missing out on a lot. Admittedly, it would be off-putting to call this treat "dirty." But no one takes offense in the term nowadays, everyone understands that it's some form of an inside joke. Dirty ice cream won't be changing its name anytime soon. Here's what you can do instead: sit by your window and wait for an ice cream vendor to roll up so you can order your fix.
Will you try canceling sundot kulangot too?
Gen Zs might be shocked that dirty ice cream isn't the only Pinoy delicacy with a weird moniker. Ever heard of sundot kulangot? The name literally translates to "picked boogers." How scandalous and unappetizing! But sundot kulangot is really just native candy made of coco jam and stuffed inside round wood. It's a popular pasalubong from people coming from Baguio. The absurd name is disturbing, especially if it's your first time hearing it, so should we stop calling it that too?
Dirty ice cream, sorbetes, or whatever you decide to call it — it still tastes great

At the end of the day no matter what you call it, it's still ice cream. It's still a cold treat that will help cool you down, a Pinoy summer staple. It's still worth running out on the street and chasing a vendor for or proudly introducing to your foreign friends.
What about you? Do you think calling dirty ice cream "dirty" is offensive?
(Lifehack: Did you know you can order a tub of dirty ice cream from your local vendor? Just give them an empty ice cream tub and they'll be happy to fill it up. If you do this, you're not only helping them reach their quota early, you're also storing superb ice cream in your fridge.)
Check us out on Facebook and Instagram and be the first to know about the latest news and coolest trends!