Brands like to experiment with their designs, and sometimes, they draw inspiration from things we see everyday and give it a new twist. Except, there are times when the twist isn't in the design, but the price. Just look at these 8 brands selling items that are familiar and pretty accessible to the regular people like us, but with a shiny new price tag.
Pottery Barn's bilao

This so-called "round bamboo wall art" is supposed to be a wall decor that you can put above your bed, but it made rounds in social media for looking very much like your typical bilao. The website describes the item as "reminiscent of open-air market selling baskets, with a slightly concave shape and shallow rim" and gives the room "warmth, texture, and eclectic style." We think we'd appreciate it better if it came with unlimited pancit, but sure.
This is sold at Pottery Barn for USD 299 (about PHP 14,500), but you can get one just like this for only PHP 50 via Shopee. Or even via Amber's — may pancit ka pa!
Balenciaga's Divisoria bag

Last 2016, luxury brand Balenciaga released their new It bag on the runway, and some people loved it, but some thought it was a meme. The bag is reminiscent of what Thais call Sampeng bags, which are often used for laundry or groceries. It actually bears resemblance with the bags you see in a palengke or Divisoria stuffed full to the brim with paninda.
This is sold by Balenciaga for GBP 975 (about PHP 66,500), but you can get one just like this for only PHP 253 via Shopee.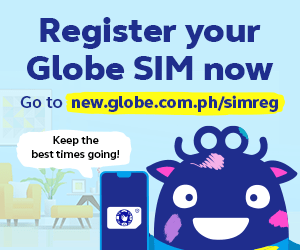 Balenciaga (again)'s IKEA bag

You'd think a luxury brand like Balenciaga could have put a refreshing twist when they're drawing inspiration like this. But well, just like the Sampeng bags, one of their next releases bore great resemblance with the very recognizable shopping bag from homeware store Ikea. And you can put just as much of your stuff in the OG Ikea bag as you could in the fancy Balenciaga version.
Tis is sold by Balenciaga for GBP 1,672 (about PHP 114,000), but you can get one just like this for only USD 0.99 (about PHP 50) via Ikea or for PHP 100 via Furniture Source.
Nordstrom's rock

"A paperweight? A conversation piece? A work of art?" begins the item's description. This smooth rock comes from the Los Angeles area and is wrapped American leather. Fancy, but we're still not sure why we'd buy it. Even the brand isn't sure what it is.
This is sold by Nordstrom for USD 85 (about PHP 4,100), but you can get one just like this outside your house probably.
Supreme's brick
View this post on Instagram
For some mysterious undisclosed reason, streetwear brand Supreme released a branded brick last 2017. Yes, we said brick, which has no connection to streetwear, except for the fact that the streets are full of bricks or perhaps the term "bricking a fit," which means to wear an unfashionable outfit in streetwear terms.
A reddit user once computed how much you would need if you build a house with the Supreme brick. And he ended up with the staggering figure of USD 4,704,000, or you know, just PHP 226,000,000.
This is sold by Supreme for USD 40 (about PHP 2,000). When it sold out, resellers put it up on eBay for USD 750 (about PHP 36,000), but you can get one just like this for only PHP 16 via Lazada.
Muji's tabo
"This is not your ordinary bath dipper," says Muji on their viral Facebook post. "Aside from its clean and simple design, the angle of its handle is designed to make it easier to scoop water with less weight on hand." But we're not really seeing a big difference from the tabo (or a water dipper) in every Filipino household, which is much cheaper than Muji's version.
This may not be crazy expensive compared to everything else on this list (Editor's Note: I have this tabo.), but there was a huge Twitter brouhaha a few years back when people discovered that the tabo was selling at Muji for PHP 365. Don't wanna shell out that much for a tabo? You can get a tabo for only PHP 29 via Shopee (you can even choose a color!)
Prada's paperclip

In 2017, Prada released an accessory that looks exactly like an oversized paper clip. It's just smooth steel with the Prada logo embedded at one end. The brand advertised it as a "money clip," but well, we feel like all the money we could clip with it would just be used to pay for its staggering price.
This is sold by Prada for USD 185 (about PHP 8,900), but you can get one just like this for only PHP 87 via Shopee.
Ambush's zip ties
View this post on Instagram
In 2019, the same year they debuted in Paris, Japanese clothing brand Ambush released some interesting accessories, namely a zip-tie bracelet. It's actually pretty, with several colors available depending on your tastes. But the price isn't as friendly (more than USD 500). A similar accessory inspired by zip ties was also released in 2015 by designer Christopher Kane, with models rocking it as a choker or headband in his runway show.
This is sold by Ambush for USD 583 (about PHP 28,000), but you can get 100 pieces of a zip tie like this for only PHP 40 via Shopee.
What other ridiculously overpriced items have you seen on the internet? Share them with us!