In the face of the current global health crisis, it's become obvious that we need unity and solidarity now more than ever. Many private companies and organizations are doing as much as they can to save as many lives as possible. But Lysol Philippines is going above and beyond to do so, starting with their partnership with Philippine Red Cross (PRC).
Partnering with the best


Many private companies have been leading the fight against COVID-19 with donations and efforts being distributed all over the country, but Lysol wants to streamline their efforts. And who else should they partner with but the Philippine Red Cross? The majority of COVID-19 tests in the Philippines are being carried out by non-government organizations, and who is in the lead? Philippine Red Cross, of course. While it's only a private organization, the Philippine Red Cross has carried out 45% of the tests conducted in the country, including those for overseas Filipino workers.
Disinfect to Protect
This is the message that Lysol, along with the Philippine Red Cross, wants to communicate to the community. Disinfect to Protect is a joint mission of the two organizations to break the chain of infection and ensure that everybody is protected from illnesses. Now that we're transitioning to General Community Quarantine. this message couldn't have come at a better time.
This campaign isn't just words, of course. Through this project, Lysol has donated PHP 36 million to boost mass testing in support of government efforts, bring it to the most vulnerable groups, and encourage Filipinos to sanitize their surroundings to protect them from disease-causing germs. How are these millions going to be put to use, you ask? Let's get into that now.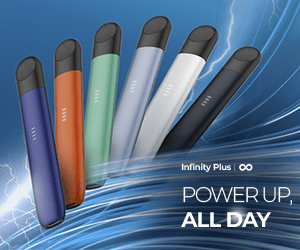 Decentralizing mass testing

Right now, most of the testing centers for COVID-19 are in the National Capital Region or in nearby areas. So what about those in the provinces? Lysol sees this need for testing all over the Philippines, which is why they're making efforts to address this.
Half of the donation (or PHP 18 million) will be used to build a COVID-19 mass testing center in Cagayan de Oro City — great news for those living in VizMin. Lysol and PRC also plan to install two polymerase chain reaction machines that can process 2,000 tests per day in the testing center, which will be called the Philippine Red Cross Molecular Laboratory. Apart from that, the fund will also cover part of the laboratory's operations and maintenance costs, including hiring of personnel.
Giving to those who are truly in need
We all know who the folks who are most vulnerable to the pandemic — the needy, the poor, the elderly, and the frontliners. And many — if not most — of them don't have access to testing. But Lysol's got them covered.
The other half of the company's donations — another PHP 18 million — will be distributed to the COVID-19 Samaritan Fund, which will cover the fees to test around 4,500 Filipinos from the most susceptible groups, including the elderly, pregnant women and those with pre-existing health conditions, especially in poor communities.
It doesn't end there
Germs are frequently found on objects and surfaces that can be passed around. Be sure to protect you and your family with Lysol Disinfectant Spray.

Posted by Lysol Philippines on Tuesday, May 19, 2020
On top of the monetary fund Lysol is donating, they're adding Php 5 million worth of products for the disinfection of the facilities the PRC will use for collecting and testing. This includes sample collection areas, testing laboratories, and any area frequented by our frontline healthcare workers and patients. We stan a company that truly cares.
Not their first rodeo
Did you know Lysol literally started with a product that was introduced to help end a cholera epidemic in Germany? That was all the way back in 1889. And now, over a hundred years later, Lysol continues to be an important ally in the fight against disease.
Do your part

We've heard it again and again, and though you might be sick of it already, it's important to reiterate the practice of proper hygiene. Lysol's here to help us do just that. With their disinfectant sprays and multipurpose cleaners, they enable us to continue with our household best practices, from practicing proper handwashing to regularly cleaning and disinfecting surroundings (especially frequently touched areas!).
#BreakTheChainOfInfection
Your welfare and safety is most important to us! We strongly advise everyone to follow usage instructions as directed on pack to avoid any risks or accidents

Posted by Lysol Philippines on Friday, April 24, 2020
This isn't the first project Lysol did for the fight against COVID-19. Have you heard of the Disinfect Challenge? This simple social media campaign encouraged netizens to clean and disinfect their surroundings by sharing their before and after photos. Simple but effective. From simple online campaigns to educating netizens on the correct usage of disinfectants against the virus, they've been continuously spreading word about how you can #BreakTheChainOfInfection.
Let's see how you #BreakTheChainOfInfection by cleaning and disinfecting your home! Join the Lysol Disinfect Challenge by showing us a before and after situation in your home!

Posted by Lysol Philippines on Saturday, May 16, 2020
What do you think of this campaign? Share your thoughts with us below!