Face masks have quickly become essentials for everyday living and we have to accept that it is now a part of our foreseeable future. Sure, there are disposable single-use surgical masks but aside from being harmful to the environment, we should try to reserve these for hospitals and medical personnel use. Washable cloth face masks are the next best thing and what's great about them is they come in an array of patterns, designs, and material. Here are just some of the prettiest local-made reusable and washable face masks.
Anthill Fabric Gallery
View this post on Instagram
Anthill Fabric is a homegrown brand dedicated to providing a livelihood for Filipinos. Even though we're in a crisis, they are still continuing efforts in helping individuals and communities. Their masks are sustainably made from their textile remains and weave scraps and the result is a pattern of colors lovingly sewn together. Purchasing masks from them also helps provide the same masks for vulnerable communities and frontliners.
Their Zero Waste Commercial Face Mask starts at P350 and their Zero Waste Full Weave Mask retails at P999. You can order online and have your order delivered to your doorstep.
7XB Fiber Mask
The Philippines is the
world's largest supplier of abaca fiber
. Aside from processing the fiber into making ropes, nets, high-quality specialty paper, and currency notes among others, abaca fiber is also effectively used as filters. The Department of Environment and Natural Resources (DENR)-10
partnered
with
Salay Handmade Paper Industries Inc
. — a social enterprise located in Salay, Misamis Oriental — for the production of an eco-friendly face mask, otherwise known as
7XB Fiber Mask
. The Department of Science and Technology (DOST) has also tested these masks and found out that
its filtration and protection is seven times better than the normal cloth face masks.
To order, send the Facebook page a message.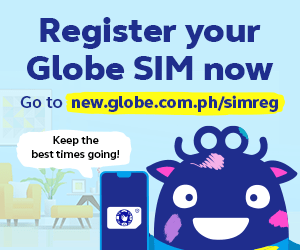 Ody's Home Crafts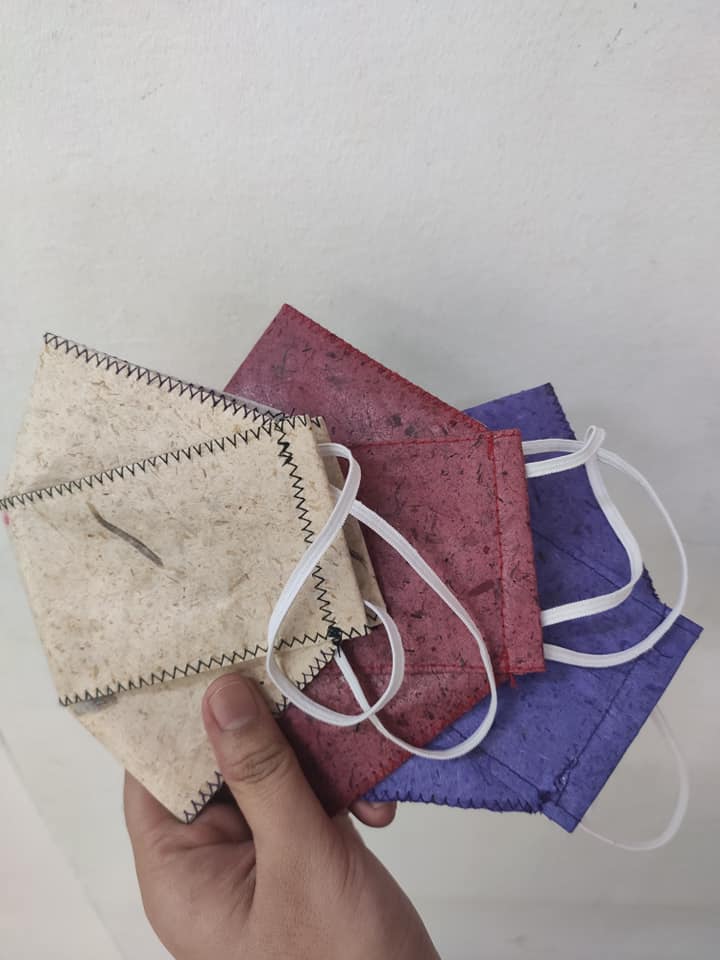 Catanduanes-based entrepreneur Teresita Fernandez Sebastian of Ody's Home Crafts creates reusable face masks made from abaca fiber. So far the designs come in three colors: cream, maroon, and blue-violet.
For orders, send Sebastian a message on her
Facebook page
. If you're ordering from Metro Manila, delivery might take a while due to the community quarantine.
Style Ana
Style Ana's colorful face masks are handwoven and made 3-ply. They're reusable, washable, and includes a compartment where you can insert a filter or tissue paper for an added layer of protection. Their designs feature traditional Filipino weave patterns in various colors. You can even purchase equally stylish jackets to go with your mask.
Send them a message for orders and inquiries.
Kaayo Modern Mindanao
View this post on Instagram
Kaayo continues to proudly carry the culture of Mindanao with its intricate designs and initiatives to help fellow Filipino people. Their hand-beaded Tboli masks come in various designs and colors to suit your OOTD. For every purchase you make, you donate 3 cloth masks to front liners. Aside from masks, they also create Tboli hand-beaded personal protective equipment-inspired jumpsuits.
For orders, send them a message on Instagram or contact them through (0917)622-7713.
Apartment 8 Clothing
View this post on Instagram
The wide range of colors to choose from makes Apartment 8 face masks versatile and easy to pair with any outfit. Their cloth masks come with pockets to insert filter or tissue paper and they're pretty easy to hand-wash after use. With Apartment 8's color choices, you will be tempted to purchase more than one face mask and that's okay since a part of the proceeds of their sales will go to frontliners. You've helped the frontliners and got yourself a cool mask – it's a win-win.
Apartment 8's solid-colored Care Masks and dual-toned Tender Care Masks can be purchased online for P300.
Tela MNL
View this post on Instagram
Tela MNL masks are part of the brand's zero waste and sustainability efforts, they are made out of production off-cuts. Each mask comes with non-woven two-layer filters. They feature nose clips for a snug fit on the nose area and a soft garter strap for added comfort. One hundred percent of the proceeds will be used to make PPE suits for front liners.
The Zero Waste Masks sell for P450 for a pack of 3 which comes with an embroidered pouch. Order yours online.
Izia Clothing
View this post on Instagram
From solid colors to beautiful flower prints, Izia Clothing's washable fabric masks are must-haves. The brand heeded the call to create face masks when there was a shortage back in March. Their masks are washable, reusable, breathable, and stretchable to fit most sizes. They've also been steam-cleaned. These Fabric Masks are only P35 each.
The pretty designs get sold out pretty quickly so shoot them a message on Instagram immediately for orders.
Do you know other local online stores selling face masks?