'Doctor Sleep' Is a Nostalgic Ride to Nowhere
Nov 8, 2019 &nbsp • &nbsp Mikhail Lecaros
Stephen King hates The Shining, and that isn't hyperbole, just long-standing Hollywood fact. Not the original novel (which he wrote), mind you, but the Stanley Kubrick-directed adaptation (widely regarded as one of the finest horror films ever made). Thus, it made headlines when it was announced that the film version of Doctor Sleep (based on King's 2013 sequel novel) would not only be a direct sequel to Kubrick's take, but had King's full blessing and endorsement. By the time director Mike Flanagan (2013's Oculus) released his first teaser trailer, featuring recreations of iconic shots, characters, and sets from his 1980 predecessor, cineastes the world over wondered if the sequel could possibly live up to its heritage and, of course, hype.
Hail to the King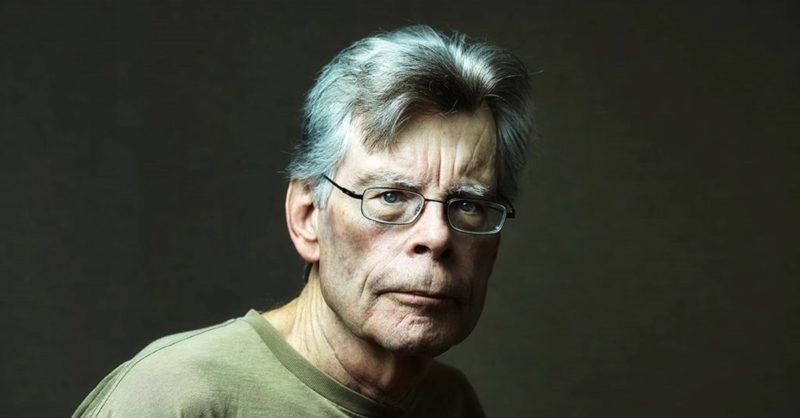 Aside from The Shawshank Redemption (1994 ) and The Green Mile (1999), the majority of films based on Stephen King novels have been firmly rooted in the horror genre. Following the initial successes of titles like Carrie (1976), The Shining (1980), and Cujo (1983), most of King-based horror films have been, well, garbage (check out Maximum Overdrive or The Langoliers at your own risk).
The tide began to turn when, in 2017, the adaptation of IT: Chapter 1 became a critical hit and, in the process, the highest-grossing horror movie of all time, kicking off the current scramble to adapt more of King's works for the big screen. IT: Chapter 2, Gerald's Game (also directed by Flanagan, which accounts for Doctor Sleep's Bruce Greenwood cameo), and Pet Sematary soon followed, with at least 6 more in various stages of production as of this writing.
The Story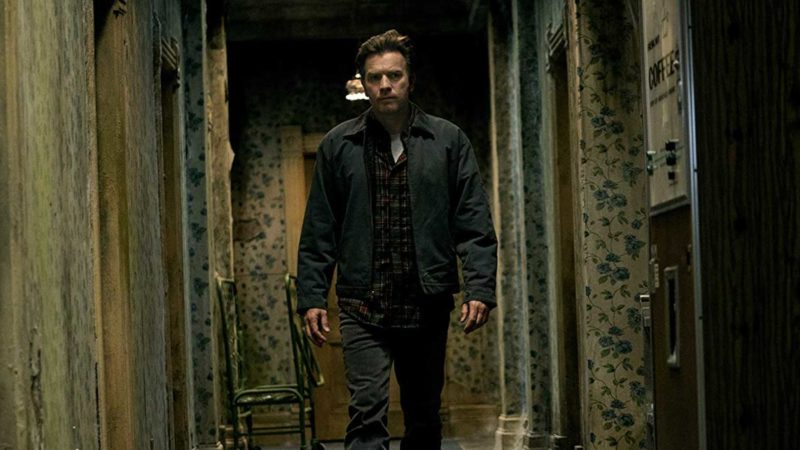 Doctor Sleep stars Ewan McGregor (Trainspotting, Star Wars) as Danny Torrance, survivor of the 1980 haunting of the Overlook Hotel that claimed his father's (played here by E.T.'s Henry Thomas, in full Jack Nicholson mode) sanity and, subsequently, his life. Blessed/cursed with telepathic powers (which he calls his "shining"), Danny has grown into adulthood by literally suppressing his childhood demons in a blocked-off corner of his mind. At the same time, he drowns his figurative demons with a full-on alcohol addiction.
The film follows Danny as he works to beat his alcoholism, aided by newfound friend Billy (Cliff Curtis, Hobbs and Shaw). Over the course of eight years that we are never shown, Danny goes from train ride operator in the local park to attendant in an old folks' home. Unbeknownst to Danny, his abilities are about to come to the fore, as he crosses paths with True Knot, a gang of telepaths who have found a way to extend their lifespans by draining the life-forces of others who "shine". When True Knot sets their sights on a teenager named Abra (Kyliegh Curran), Danny will be forced to confront the demons of his past if he will have any hope of saving her.
Double Whammy


From the get-go, Flamagan sets himself up with the impressively difficult task of telling an original, standalone tale, while also providing a satisfying continuation to a forty-year old story. Not that judging this film by its own merits was ever an option – Doctor Sleep opens with the classic Warner Brothers logo, accompanied by a blast of The Shining's instantly-recognizable theme.
Unfortunately, much like Carrie 2 (1999) and the majority of Halloween's (1978) sequels, Doctor Sleep's attempts to expand on its core mythology are hampered by an over-reliance on said mythology. The mere fact that the Doctor Sleep novel contains more than enough material to draw from makes the film's rear-facing focus even more perplexing: rather than taking us through Danny's struggles, the film spends inordinate amounts of time setting up the psychic vampires before abandoning them for copious amounts of fan service.
Undercooked Characters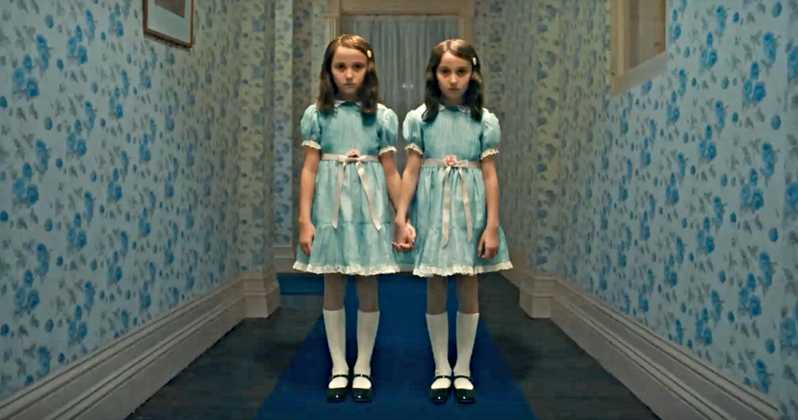 At the same time, as much as one would like to invest in Abra's plight and Danny's quest to be rid of his demons, Flanagan is too busy shoving the latter's past down our throats to allow for any of that. Indeed, as the film goes on, the nods, winks, and outright recreations of Kubrick's work increase in frequency, before culminating in a finale set in the remains of the original's Outlook Hotel.
McGregor does his best to convey Danny's lifelong PTSD, his haunted eyes doing more to sell the character than the snippets we are shown of his life. With the right material, McGregor is known as a more-than-capable performer, but he is given precious little to do here beyond giving his oft-used (but generally awful) American accent a workout. Faring slightly better is Curran, who infuses Abra with some much-needed pluckiness.
A Rose, by Any Other Name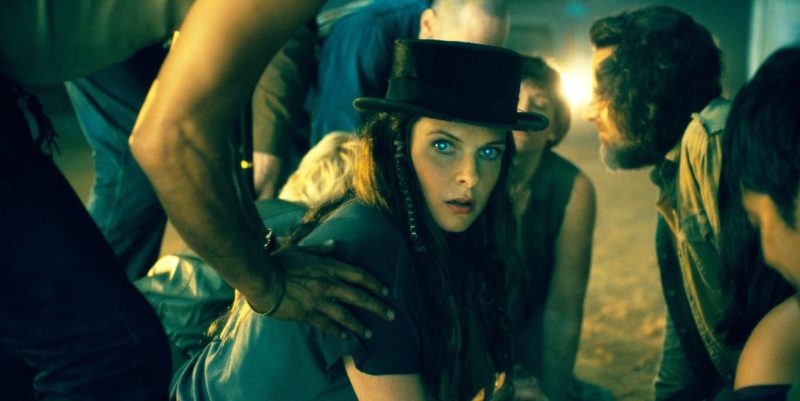 While McGregor does what he can, it is Rebecca Ferguson's (Mission: Impossible – Fallout)  villainous Rose that commands the viewer's attention. True Knot leader or not, Ferguson's immensely watchable presence renders her fellow psychic vampires dull by default. Despite being massively underwritten, Ferguson breathes life into the part and, by extension, the film, whenever she's onscreen.
For wasted characters, one need look no further than Andi (Emily Alyn Lind, Lights Out) a teenage member of True Knot who (in addition to looking like a cross between young Helena Bonham Carter and Chloë Grace Moretz) gets the majority of the group's screen time. After much build-up as Rose's ostensible protege, however, the only way to describe her fate would be "anticlimactic".
Misplaced Priorities

It staggers the imagination to consider that, at some point, someone decided that a trip down memory lane was more interesting than a big screen telepathic war against a gang of (nigh) immortal psychic vampires. Heck, even the ways by which the wannabe immortals go out seems borne more out of the script's needs than anything that was set up along the way. To wit, when was it established that the psychic vampires all carried guns, or that Billy and Danny were good enough friends to commit manslaughter for each other at the drop of a hat? While either of those could have been set up with any number of interesting scenarios, but the filmmakers clearly had other plans.
Overbaked Nostalgia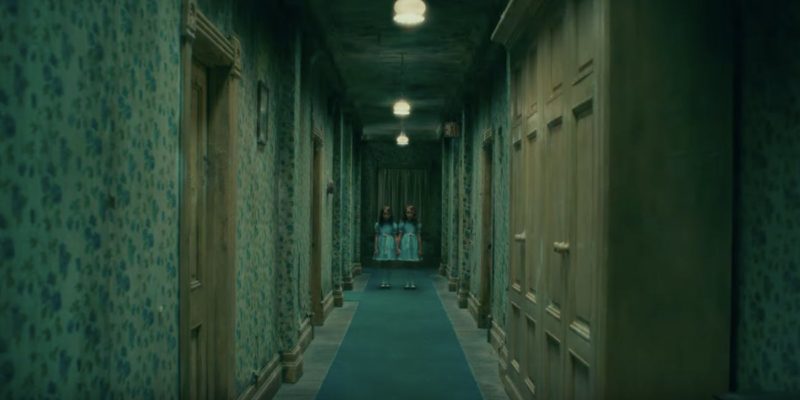 If one were to go into this film solely for The Shining fan service, you're in for a treat, as the filmmakers went all out in their recreation of the Overlook Hotel, going so far as to utilize Kubrick's original blueprints from the Warner Brothers vault. From the carpeted corridors to the empty bar, and the horrors of Room 237, everything is recreated in exacting detail – if you thought the tribute in Ready Player One was something, just wait till you get a load of this.
Even the ghosts that tormented old Jack Torrance are present here, but it was the appearance of a certain bartender that drew the largest reaction at the screening this writer attended. All told, it was definitely fun seeing the callbacks, but making references for the sake of references is among the laziest forms of storytelling and, given the stakes established for the final act, their inclusion actually robs the proceedings of their momentum.
The Bottom Line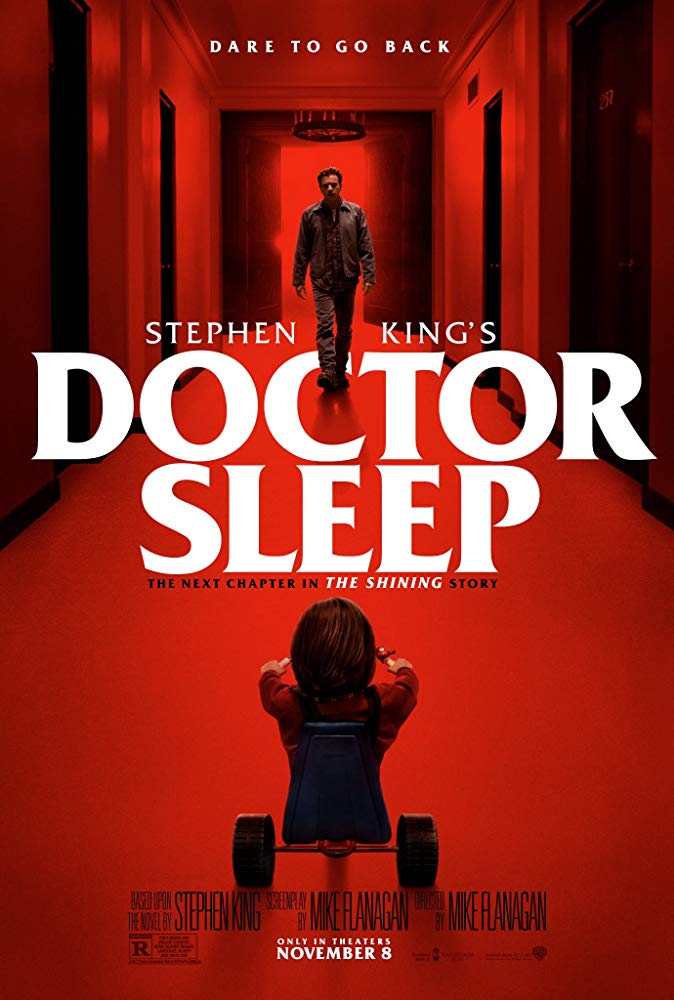 Doctor Sleep sets up two intriguing propositions in its psychic war and serving as the follow up/sequel to Kubrick's immortal The Shining, but sadly manages to squander both. Poor pacing and over-reliance on what came before aside, one gets the feeling that if the filmmakers had settled on one direction (or gotten someone more experienced to tie the two together) we could have had something truly special. In any case, if you haven't seen The Shining, there's precious little entertainment value to be had here, and it seems doubly doubtful that anyone will be quoting—much less studying—Doctor Sleep 40 years from now.
What were your favorite scenes from Doctor Sleep? Tell us below!