As Typhoon Quinta rages across the country, memes of the Manila Bay Sands are also storming the Internet, with people expressing their worry of what would become of the rehabilitation project that just both wowed and flabbergasted all of us some weeks ago. Look at the current situation of the bay this morning:
VIDEO: (As of 6:00 am) Sitwasyon sa bahagi ng Manila Bay na tinambakan ng dinurog na dolomite. | via @Isa_Umali pic.twitter.com/zDea6Duqap

— DZBB Super Radyo (@dzbb) October 25, 2020

While we await the next steps that the government will take in regards to the Manila Bay Rehabilitation Project, let's turn to the Internet for some dolomite-inspired products that you might actually want to spend some money on.
Dolomite Shirt

Here's a classic touristy souvenir for when you want to go on a trip down memory lane. The ombre design of the shirt is reminiscent of the contrasting colors of the Manila Bay Sands project, right? Puwedeng-puwede makabili niyan sa Uniqlo. Puwede rin sa Divi. Puwede rin sigurong gawing DIY sa bahay.
Dolomite-Colored Hair
Dolomite Inspired Hair Color.
Meet Dolowife & DoloMike.
Okay last ko na.
Bye. pic.twitter.com/qrIypJ7zh0

— DJ Chacha (@_djchacha) October 23, 2020
For a more permanent souvenir, why not dye your hair with the colors of the Manila Bay Sands? Cop the look from DJ Chacha right here.
This is probably the most expensive one on the list, with usual hair color treatments ranging from PHP 1000 to 5000, but it's still not as expensive as the Manila Bay Sands project.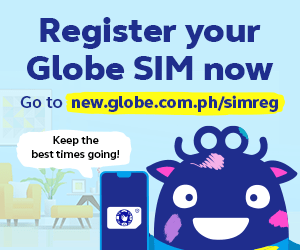 Dolomite Cake
View this post on Instagram
A few days ago, Cavite-based online bakery The Weekend Patisserie went viral for their so-called Dolomite Cake. The minimalist cake read "~iT rEalLy hurTz~ P389M nA 'y0n gHoRL??". The "dolomite sand" was made of crushed vanilla cookies, while the "black sand" were recreated with crushed Oreos, and you can get it for yourself for only around PHP 800.
Dolomite Champorado
Dolomite over champorado ✨

The best for my mental health pic.twitter.com/mZE1JSoFIC

— カロい (@daeroncarlo) October 25, 2020
This one's easy peasy! Just cook some good ol' sweet champorado, pour over some powdered milk (we know it's usually evaporated milk, but some people like powdered milk, okay?) — and voila! You've got your dolomite-inspired breakfast.
Dolomite Ice Cream

For just as affordable as PHP 250, you can get some dolomite-inspired ice cream. How, you ask? Grab a tub of cookies and cream ice cream, and let it melt a little bit, so that you could take a spoon and swipe across the top to recreate the Manila Bay Sands. Quick, easy, and affordable. San ka pa?
Dolomite Milk Tea
For a sweet drink, grab one cup of the Manila Bay Series from Nak Nam Fu-Cha, known for their hilariously named menu items. This cookies and cream drink looks just like the dolomite in the Manila Bay Sands. You can get one for just PHP 70.
Dolomite Dish
If you're looking for something a little fancier than the previous food items, take a look at this dish from artist Dindo Llana, who recreated the Manila Bay Sands with items from his kitchen: parmesan for dolomites, pesto for the foliage and water hyacinth, roasted sesame for burak, chili for the pieces of garbage, roasted cashew for boulevard and sandbags,and parsley and basil for trees all laid on top of a pita bread on a blue plate.
Dolomite Walk
best in swimsuit competition goes to……. #MissUniversePhilippines pic.twitter.com/CYWMMRchMQ

— mark geronimo (@markgeronimo_) October 25, 2020
The Miss Universe Philippines 2020 just ended this weekend, and the new queen has been crowned. While the bet from Manila Bay Sands didn't make it to the top, Miss Dolomite might've just won the Best in Swimsuit award in the people's hearts. Show us that Dolomite Walk, girl!
Which dolomite-inspired products are you going to buy right now? Find any others?Share them with us below!