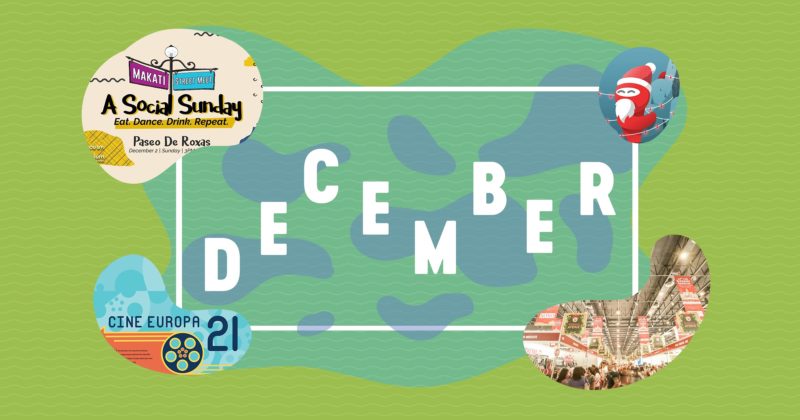 We're finally at the last month of the whirlwind year that is 2018! You're probably feeling more nostalgic now as you look back at the past few months. Did you spend time on the most important things like bonding with your family, eating right, and taking care of your mental health? If the answer is mostly 'no,' you still have a month left to catch up! Watch out for these events in the metro and unwind. After all, we deserve to celebrate because we're near the finish line for this year!
Red Ninja Year Ender 2018
The initial line-up for Red Ninja Production's Year Ender gig is already packed with great local indie bands from Oh, Flamingo, One Click Straight, Over October, Tanya Markova, MILESEXPERIENCE, Lions & Acrobats, Better Days, and more. Come to Riverside Studios Manila on December 8, regular ticket prices range from Php 550 to Php 2,275 and VIP tickets from Php 950 to Php 5,250.
Disney on Ice presents Mickey's Super Celebration
2018 is a big year for Mickey Mouse as he celebrates his 90th birthday. Mickey Mouse themes are everywhere, from the Ayala Lights annual lightshow to traffic lights in BGC! And now Disney on Ice is back with a bang. Be a child once again and celebrate with Mickey Mouse and more Disney characters at MOA Arena from December 25 to January 6. Get your tickets here.
Christmas lights across the city
Christmas is in the air even more intensely than it was in September. Everybody's gearing up for the festivities through putting up dazzling Christmas displays and amazing light shows. Feel the Christmas in different parts of the city by visiting these places:
Cine Europa 2018: The 21st European Film Festival
Film buffs that didn't get a chance to watch Cine Europa while it was still screening in Manila back in November can now watch it at Shangri-La Plaza Mall in Mandaluyong. Cine Europa will run from December 7 to 16 and will feature 28 movies from European Union Member States.
Bazaars for your Christmas shopping
Find the best deals and fellow late Christmas shoppers at these bazaars:
Makati Street Meet
Welcome December in one of the busiest cities in the country. Roads will be closed for the biggest Makati Street Meet yet happening on December 2 and December 9. Eat, dance, and drink as Mercato Centrale prepares the best chow, being your friends or family and top off the day at the Ayala Triangle Lights.
UP Lantern Parade + Maskipaps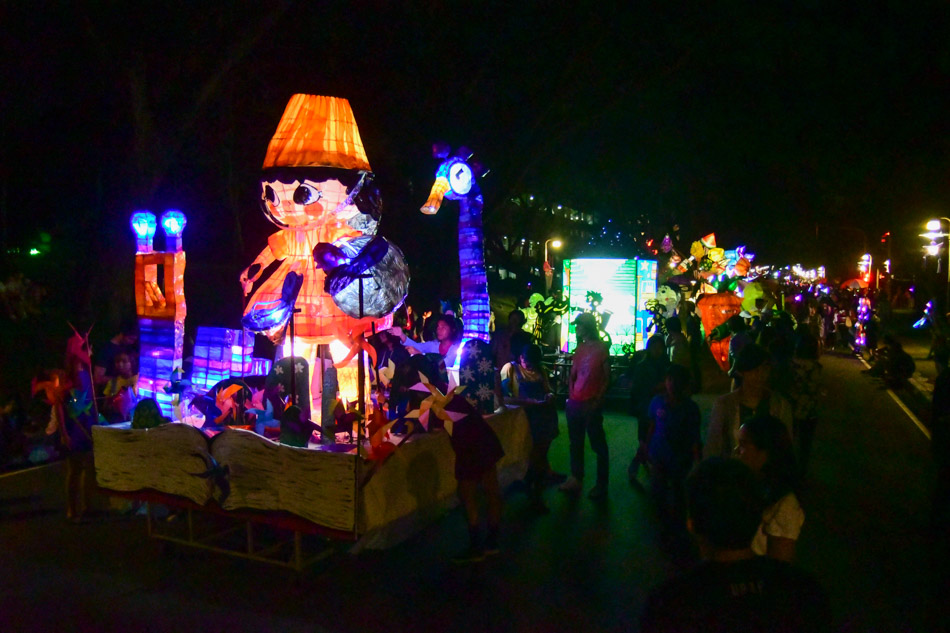 As a year ender, the University of the Philippines Diliman will be hosting their annual Lantern Parade on December 14 around the Academic Oval and the University Amphitheater. The beautiful and creative lanterns made by the students are actually part of a competition with the best lanterns winning major prizes and cash incentives.
After the parade, head on to the after party at the UP Sunken Garden – Maskipaps: The Crossover. Tickets are priced at Php 350. Follow this Facebook page to get updates on the full line up.
Cosplay Matsuri
Cosplay Matsuri will run from December 28 to 30 at Function Rooms 1, 2, and 3 of the SMX Convention Center. Perfect for anime lovers, the festival now employs more fun and interactive booths, such as Sumo Skirmish, Cosplay Diorama and the Charms Wall. Come in your favorite cosplay costume! Get your tickets here.
Got any events you're excited for this month? Share it with us below!