In case you missed it, Drag Den Philippines is arriving as the country's first-ever reality show competition for drag stars ~real~ soon! Here's what we know so far about the show.
What is DragDen Philippines?
View this post on Instagram
Drag Den Philippines is slated to be one of the most fab, most exciting competition series streaming on Filipinos' screens. The show will bring together queen-testants and allow them to showcase their talents as drag queens and artists of the Philippines! DragDen Philippines will be hosted by international drag icon Manila Luzon.
Who is Manila Luzon?
View this post on Instagram
Manila Luzon first rose to fame when she joined RuPaul's Drag Race Season 3 and finished as the season's runner-up. She also joined the first and fourth seasons of RuPaul's Drag Race All-Stars. Post-Drag Race, Manila has continued to blossom in her career and remains a staunch supporter of the LGBTQ communities around the world.
When Manila first teased her participation in the show, she said, "I've been able to bring a lot of awareness to the Philippines through my drag, and now, I want to use the fame that I've gotten to kind of bring it back to the Philippines and let the Filipinos all realize that there is a whole world of drag, and this art form is in its purest form." Brace yourselves; the queen is parading in star-spangled and high-up on her kalesa!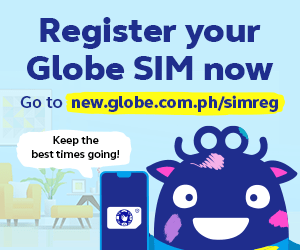 All drag personalities are welcomed!
View this post on Instagram
It's an all-inclusive competition, so whatever your gender is, if you're a drag personality, you are definitely welcome to audition.
Other qualifications to join the show are simple enough. You must be:
a Filipino citizen;
18 years old and above; and
currently residing in the Philippines.
Partnership with Tiktok
View this post on Instagram
Drag Den Philippines has officially partnered with Tiktok as its main social media platform for the competition's audition. Drag queens are encouraged to upload their creative transformation videos on the platform.
You can follow the WeTV Philippines and DragDenPH accounts for more updates and exclusive content on the reality show competition.
How can you audition?
View this post on Instagram
If you're interested to be the first-ever winner of DragDen Philippines, here's how you can join the competition:
Create a drag transformation and/or a talent performance video, with a maximum running time of three (3) minutes. Your video may include your before-and-after drag transformation process plus a performance of your choice. Anything goes! Just show us why you deserve to be part of #DragDenPH!
Upload your video on Tiktok. Add a creative caption to introduce yourself — your drag name, where you're from, your favorite quote, and other fun trivia. Don't forget to tag @wetvphilippines and @dragdenph, and use the hashtag #DragDenPHAudition.
Fill up this entry form – bit.ly/JoinDragDen
Wait for a call from the DragDen Philippines team to find out if you made the cut! You can also follow @DragDenPH on Instagram for any updates.
Deadline for submissions of audition videos is on 31 August 2021. Don't miss this chance, because as Manila Luzon puts it, "It is okay to unleash that diva and be as fabulous as you can… We're only on this earth for a little bit of time so why not make it fabulous."
Where can you watch?
View this post on Instagram
Drag Den Philippines will be exclusively streamed on WeTV Philippines. Further details will be announced later on.
When is it set to premiere?
View this post on Instagram
There is no set premiere date yet for the show, but fans are hoping to see queens strutting down the runway in 2022. Stay tuned to the WeTV Philippines social media accounts on Facebook and Instagram, exclusive updates and news on Drag Den Philippines.
Another show to watch out for?
This is MAJOR! The Philippines is going to have TWO drag reality shows on TV! 🇵🇭❤️ @dragdenph & @dragraceph pic.twitter.com/EtWWS5TsId

— Manila Luzon (@manilaluzon) August 16, 2021
If you're a big fan of drag, we just know that you are absolutely loving these announcements we're getting. ICYMI, RuPaul's Drag Race is also coming to the Philippines! Alum Manila Luzon is hyping up the show just as much as she is for Drag Den Philippines, and we absolutely love to see all the supportive energy in the community!
Follow us on Facebook, Twitter, Instagram, Tiktok, and Youtube for the l8est entertaining, useful, and informative lists!