8 of the Lesser-Known
Duterte Cabinet Members

After months of campaigning, losing friends (at least, on Facebook) and threats of suntukans, a new leader will finally take their place as our new president. With turnover happening in little more than a month, it seems the change that presumed president Rodrigo Duterte's camp repeatedly intones truly is coming—whether we like it or not. Along with the change in leadership comes new cabinet members who will either continue the previous administration's "tuwid na daan" or turn things around entirely. Here's what you should know about the less familiar names who will, invariably, have a say in our and our nation's future.
8. Executive Secretary: Atty. Salvador Medialdea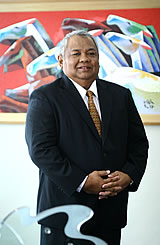 Background: Atty. Medialdea obtained his Bachelor of Science in Management from the Colegio de San Juan de Letran in 1972 and his Bachelor of Laws from San Beda College in 1976. He started his law career at the Angara Abello Concepcion Regala & Cruz (ACCRA) Law offices before joining the Ponce Enrile Cayetano Bautista Picazo & Reyes (PECABAR) Law Offices in 1983.
He transitioned into governmental work in 1998 as the Administrator of the Livelihood Corporation (LIVECOR) until the end of 1999. After that he became the Presidential Assistant for Political Affairs in July 2000 until October of the same year.
He was also the Director of the Integrated Bar of the Philippines (Rizal Chapter) from 1983 to 1985 and the President from 1985 to 1987. He also became the Bar Examiner in Labor and Social Legislation in September 2006.
He is a childhood friend of Duterte. Their fathers worked together during the elder Duterte's term as provincial governor of Davao.
Currently: A member of the Duterte transition team and is also the mayor's personal lawyer. He is also a partner at Medialdea Ata Bello Guevarra Suarez Law Firm, the Secretary General of the Asean Law Association Golfers' Club (ALA) and a member of the Board of Trustees of the San Beda Law Alumni Association (SBLAA).
7. Department of Justice (DOJ): Vitaliano Aguirre II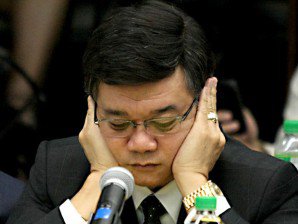 Background: He was the lead counsel of Hubert Webb in the Vizconde murder-rape case. He was the lawyer in charge of conducting a direct examination of now Senator Antonio Trillanes IV and other mutineers during a televised hearing at Camp Aguinaldo. He also used to be a lawyer of Sen. Panfilo Lacson. He was also a private prosecutor during the impeachment trial of the late Chief Justice Renato Corona.
Aguirre and Duterte are both graduates of San Beda Law School and were fraternity brothers.
In 2012, Aguirre was cited in contempt of court after being caught on camera covering both his ears while Senator Miram Defensor-Santiago spoke in front of the prosecution panel.
Currently: Aguirre is a managing partner at the Aguirre & Aguirre Law Firm, is the president of Foster Realty Corp and the director of Metro Cebu Public Savings Bank. He served as Duterte's chief legal counsel during his presidential campaign.
6. Department of Agriculture (DA): Emmanuel Piñol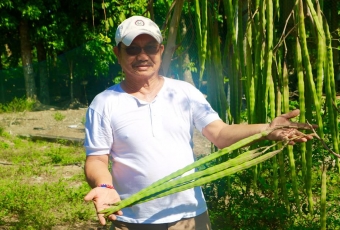 Background: Emmanuel "Manny" Piñol's first foray into politics was when he substituted his father as the mayor of M'lang, North Cotabato in 1995. He later became the provincial governor from 1998-2007 and vice governor from 2007 to 2010.
He is credited to have aided in the success of the Malitubog-Maridagao irrigation project and the bottom-up agricultural planning program of North Cotabato.
He filed a petition to the Supreme Court to stop the Memorandum of Agreement on Ancestral Domain (MOA-AD) between the MILF and the Philippine government. The Agreement was later deemed unconstitutional and illegal.
It was also reported that Piñol obtained 300 hectares of land in Barangay Binoongan, Arakan, Cotabato—all worth P3 million—which was allegedly part of the Certificate of Ancestral Domain Title (CADT) given by former President Arroyo.
Currently: Piñol is a dedicated Duterte supporter. He intends to maximize the country's fishery resources and establish a National Food Security Council. He also recently shared his three-part program for agriculture, namely: Fast and effective agricultural technology-transfer to farmers, easy access to financing and efficient marketing for farmer's produce.
5. Department of Finance (DOF): Carlos Dominguez III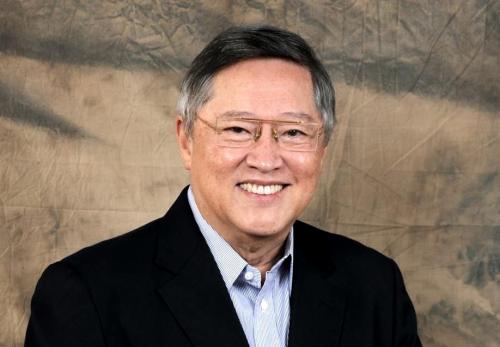 Background: He was the agriculture secretary and the press secretary during the terms of former presidents Corazon Aquino and Fidel V. Ramos, respectively.
He is a longtime friend of Duterte.
Currently: He is the owner of the Marco Polo Hotel and other real estate businesses in Davao. As the head of the finance committee during Duterte's term, he is now in charge of assessing future cabinet appointees and creating Duterte's economic agenda.
4. National and Economic Development Authority (NEDA): Ernesto Pernia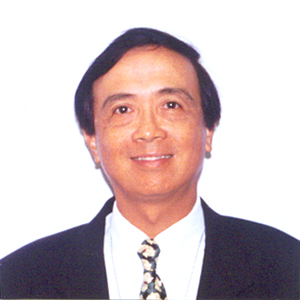 Background: Pernia graduated from the University of California, Berkeley in 1976. He has a Ph.D in Economic Demography.
He started out as a research fellow of the East-West Center Resource Systems Institute in Honolulu in 1983. He then became a Regional Adviser of the International Labour Office for Asia and the Pacific in Bangkok from 1984 to 1986. He moved on to become a lead economist at the Asian Development Bank from 1999 to 2003. From 2011 to 2014, he was the Chair of University of San Carlos' Board of Trustees.
Currently: Ernesto M. Pernia is a Professor Emeritus in the UP School of Economics, where he has also held multiple positions.
Pernia said the Duterte administration will focus on poverty reduction, alongside regional and rural development, as well as quality education and healthcare. In the regional and rural sector, Pernia says that the coming administration will prioritize the agriculture, manufacturing and tourism sectors.
3. Department of Energy: Alfonso Cusi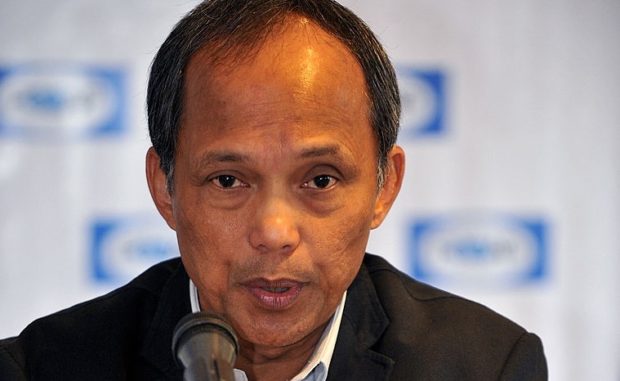 Background: He is a former Manila International Airport Authority (MIAA) General Manager. He was also the head of the Civil Aviation Authority of the Philippines (CAAP) and the Philippine Ports Authority (PPA).During his term in MIAA, he prioritized the attainment of the ISO 900 certification for the Ninoy Aquino International Airport terminals to ensure that the facilities complied with international standards.
He is also known as one of the closes friends of ex-first gentleman Jose Miguel Arroyo.
Cusi was implicated in an alleged electoral fraud incident connected to then President Gloria Macapagal-Arroyo in 2004. He was cleared by the Ombudsman in 2012.He was also accused by the former Shariah Circuit judge of instructing him to distribute millions of pesos to ensure Macapagal-Arroyo's victory in Mindanao. He has denied all these allegations.
Currently: He is currently the chair of the Batangas-based shipping company Starlite Ferries Inc.
After his appointment, Cusi said in his public statement that, "I will strive to do my best to help the Duterte administration achieve electrification of the entire country, ensure reliable, steady and affordable power supply and work towards greater energy self-sufficiency as part of its agenda of sustained economic growth, social progress and political stability in the next six years."
2. Department of Labor and Employment: Silvestre Bello
Background: He is a former Justice Secretary and secretary general for Mindanao of Bagong Alyansang Makabayan (Bayan). He has served the cabinets of past Presidents Corazon Aquino, Fidel V. Ramos and Gloria Macapagal-Arroyo.
He also led the GRP Negotiating Panel for Talks with the CPP, NPA and NDF that sealed the Comprehensive Agreement on Human Rights and International Humanitarian Law (CAHRIHL), the first deal with communists.
He has a Bachelor of Arts Degree in Political Science from Manuel L. Quezon University and a Bachelor of Law Degree from Ateneo de Manila University College of Law.
Currently: He is a partner at Yulo Carpio & Bello Law Offices. Since 2013, he has been an independent director of San Miguel Pure Foods Company, Inc.He is also a director of College Assurance Plan, Comprehensive Annuity Plan & Pension Corp., CAP General Insurance Corp., Camp John Hay Development Corporation and CAP Realty, Inc.
1. PAGCOR: Former Bureau of Immigration Chief Andrea Domingo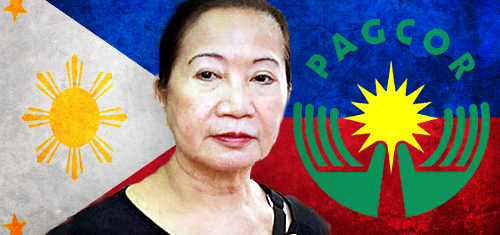 Background: Andrea Domingo served as the head of the Bureau of Immigration, a congresswoman from Pampanga in the 1990s, and as a CEO of the Philippine Reclamation Authority during the administration of Macapagal-Arroyo.
Currently: Domingo helped in the organization of volunteer groups for Duterte's electional campaign.
Got anything else to add? Help us get to know our cabinet members by leaving a comment below!