What Would Olivia Pope Do?:
8 Reasons Why Duterte Needs
a Gladiator in a Suit

Malacanang could use a (bigger) white hat.
President Rodrigo Duterte has been the center of popular attention even before he ran for president. His reckless decisions, crass talking and macho bravado has undoubtedly created a social divide (i.e. shattered friendships), as constant noise in the social media sphere has broken internet records and stormed headlines faster than Taylor Swift moving on.
Even so, after the chaos that was the "local game of thrones," Digong has finally claimed the much-coveted presidential seat; proving to us time and again that there's no such thing as bad publicity. But the start of the Duterte era is not the end of his controversies. With his recent issues with several sectors, Digong finds himself in the hot seat again.
And so my dear ~*luhvas of liberty*~, it's about time for our PDiggy to hire a fixer, someone who could place the cherry on top and consider things handled.
Yes, my fellow gladiators, it's time to get our suits on because our Digong needs to get Pope-d. *brings out popcorn and '94 du Bellay*
8. Breaking bad: That stubborn ass needs a major kick.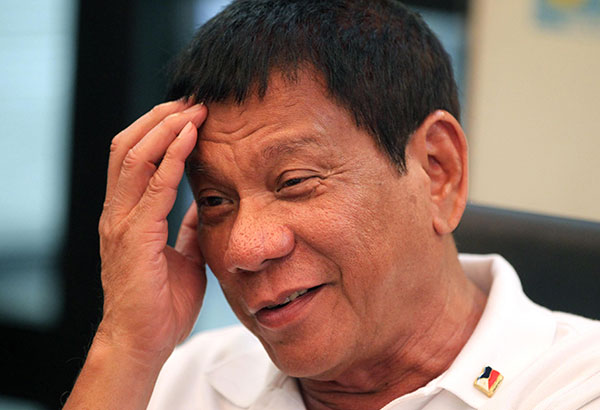 Dubbed as the president of many firsts, Duterte has been breaking political traditions as much as he is topping news headlines.
The media likes criticizing me? Boycott them. Leftists want government change? Bring them to Malacañang. I catcalled a TV reporter? Freedom of expression.
While these badass moves of our new president has portrayed a strong image to a lot of people, admit it, he's gotten a lot of angry emojis about as much as he's earned likes. In fact, he raised serious doubts and his trust rating has gone down to moderate in the latest SWS survey, compared with Vice President Leni's 'good reviews.'
But as expected, he doesn't seem to give a rat's ass about it. He is his own man, as it would seem, that even his former spokesperson Salvador Panelo couldn't keep up with his change of pace.
Being Duterte's representative feels like answering a cry for help, with him needing someone who can tame him. And no one can handle it better than someone like Olivia Pope, who smashes her client's stubbornness like she's the boss.
He's in need of a person who can shut him up, challenge his ego and bring out the president in him. Someone with a high level of respect, Duterte can never say 'no' to. Because let's face it, Duterte is the definition a bitch baby. And it's just a matter of time when his enemies can completely destroy him for it.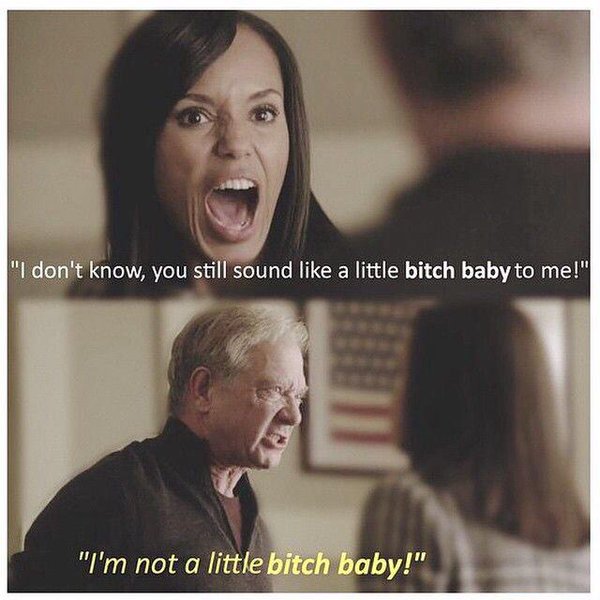 7. G.I. Jane: He needs a feminist ally.
Women and activists cried foul over his rape jokes and recent wolf-whistling to a female reporter, accusing him of violating women's rights and promoting stereotypes.
While some feminists are somehow trying to understand his unconventional ways, his remarks have once again angered the female community and even called the attention of international media.
Of course, women's rights is a big issue and messing with that—and thus a huge portion of his stakeholders is a not a good start for a hopeful six-year term. To calm their anxious minds, they need someone representing them, someone they could trust and can speak for them. So what better way of handling women's rights than hiring one who would fight to the death for it?
6. The Great Man's Lady: He can't keep his hands to himself.
Although he's admittedly a ladies' man, it somehow doesn't come off that well in a conservative country like ours.
He needs someone who can spin this as a positive, by making him try to work it out with the people he has offended and admit that he's just a person and he's not perfect. Yes, we know, he is not big on the humility part, but who can say 'no' to an Olivia Pope?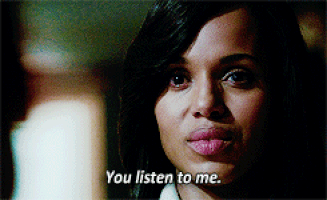 5. The Other Side of The Door: He needs someone from outside his circle.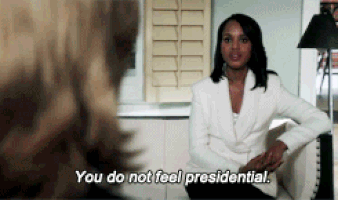 In this country full of non-loyalists (*cough* transferring of political parties *cough*), you cannot simply trust anyone. And while our PDiggy needs to work out his trust issues, he might as well have someone from the outside who will be very much willing to bluntly point out his mistakes—no holds barred.
Someone from outside can make unbiased calculations in and for difficult situations. As much as he loves his (kiss-ass) political friends, he needs to consider watching his back, because there are a lot of enemies within.