Do you need to dispose of an old gadget? We're telling you right now, it's a bad idea to just dump it in your regular trash bag along with your food, paper, and plastic waste. Electronic waste — or e-waste — like gadgets and even just batteries contain heavy metals that can be hazardous to the environment. In a report made by the UN Environment Program (UNEP) and Global E-waste Monitor, an estimated 53.6 million metric tons of electronic waste (e-waste) was recorded in 2020. The report also revealed that Asia generated the largest volume of e-waste with 24.9 million metric tons.
Our world is rapidly becoming digital and new gadgets are produced every year, shortening the life span of most gadgets. If we can't keep ourselves from unnecessary spending on these electronics, we might as well learn how to properly dispose of them to help save the environment. So how do you get rid of your e-waste in the Philippines? Here are donation centers that can help you do just that:
Decathlon Philippines
You can drop off your e-waste at Decathlon Philippines
branches
nearest you — Alabang, Pasig, and Masinag. Make sure you double-check with the branch if they're still accepting e-waste before you visit. Decathlon Philippines also accepts paper scraps and plastic bottles so you might want to hit multiple birds with one stone.
Globe E-Waste Zero Bin (formerly Project 1 Phone)
Globe Telecom's sustainability program includes their E-Waste Zero Bin initiative. Back in 2019, the program collected over 343,000 kg of e-waste bringing the total collection to more than 1.2 million kg since they started in 2014.
The following e-wastes are accepted:
Mobile phones
Chargers
Computer accessories
IT accessories
Printers
Fax machines
Old TV monitors
Home appliances
Cable wires
Car electronics
Circuit boards
CDs and DVDs
Batteries
You can drop off your e-waste in over 100 participating Globe stores nationwide. Click here for a detailed list of Globe collection points in Luzon, Visayas, and Mindanao. Globe sends your e-waste to their partner Treatment, Storage, and Disposal (TSD) facilities. If you or your organization have bulky e-wastes to dispose of, you can send bridgecom@globe.com.ph an email for door-to-door pickup.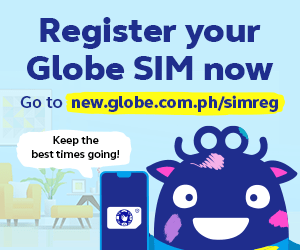 SM Electronic Waste Program Collection
SM Supermalls launched their Electronic Waste Program Collection last February 19, 2021. You can now bring your electronic waste to their branches every day during mall hours. Acceptable e-waste includes:
Old/broken mobile phones
Mobile phone chargers
Power cords
Commercial batteries
Earphones/earbuds
Calculators
Printer ink and toner cartridges-
Small gadgets
Computer wiring
Click here for a list of participating SM Supermalls branches.
The E-Waste Project
More than just a drop-off and donation center for e-waste, The E-waste Project also raises awareness on how electronic equipment that improperly disposed of can harm our environment. According to their Facebook page, they aim "to collect and encourage the practice of recycling and proper disposal of these hazardous and poisonous materials."
Here are just some of the items you can donate to the E-Waste Project:
Motherboard
Video Card
Sound Card
Cellphone
Cellphone charger
Aircon
Washing Machine
Monitor
CPU
AVR
LCD
MP3 Player
Speakers
Keyboard
Mouse
Camera
Light Bulbs
Batteries
Ink Cartridge
Laptop charger
Headset
Earphones
Microphone
Webcam
CD
Memory card
USB Flashdrive
Hard drive
Send them a message on Facebook for details on how to donate your waste.
Humble Sustainability
Humble Sustainability is another option for donating your e-waste. They accept e-waste whether broken or not and other items that can be reused, recycled, or upcycled. However, Humble Sustainability has paused its services for the time being while they're building a new warehouse which will be completed soon. Follow them on
Facebook
for updates on when they'll resume collections and donations.
Envirocycle
Envirocycle
is a DENR-Accredited Treatment, Storage and Disposal Facility. They are a one-stop full-service e-waste recycling company that accepts not only e-waste but also paper, bottles, glass, plastic, and other recyclables. You can drop by their warehouse at Silangan Industrial Park, Canlubang, Calamba, Laguna. You can also reach them through (632) 584-4478 / (632) 584-4516 or send them an email at
envirocycle@hmrgroup.com
for inquiries.
E-Waste Management
Got batteries that are all used up? Don't chuck them in the trash. Gather them all up and send them to E-Waste Management for proper disposal. The organization is one of the most trusted e-waste disposals of many Filipinos. They accept the following electronics and more that are either broken or working:
Laptop/CPU
Li-ion batteries
Cell Phone/batteries
UPS power supplies
Power Banks or emergency light batteries
You can also request for E-Waste Management to pick your e-waste up door-to-door if they're available. Unfortunately, due to the pandemic, their team has had to pause a huge part of their operations. But don't worry, just gather your e-waste because they will be opening their doors for donations again come 2022.
Post them on Facebook groups
If you don't have an e-waste drop-off near you, you can always post on various Facebook groups the items you want to discard or sell. Here are some options:
Check us out on Facebook and Instagram and be the first to know about the latest news and coolest trends!