Over two years ago, Marvel's Avengers was the "big deal" videogame licensing announcement that was meant to marry Square Enix's reputation for slick and glossy videogame product with a powerhouse brand. But the years came and went, as did the hit Spider-Man from Insomniac Games, and no sight nor sound nor word was leaked.
But at Square Enix's presser from last week's Electronic Entertainment Expo (E3), after more than an hour of Final Fantasy related announcements, the publisher attempted a drop the mic moment with a long-awaited reveal of Marvel's Avengers, And now here's everything we've learned about the game since then.
Who's Developing Marvel's Avengers?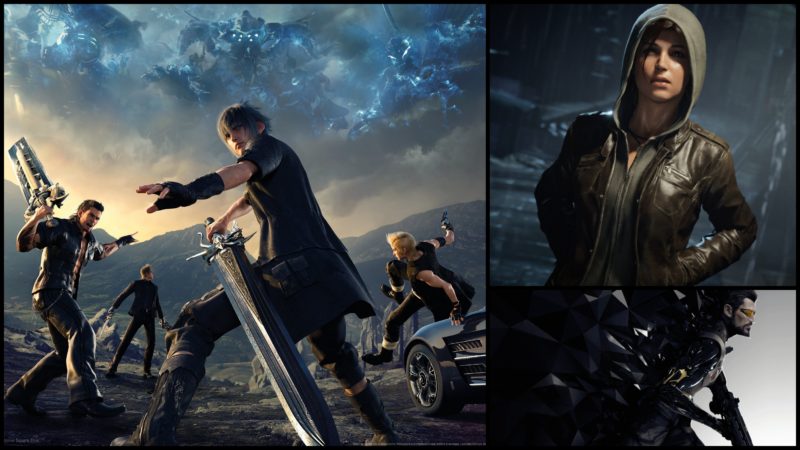 Image source: Homemade Collage Skills, Baby!
Under the brand supervision of Marvel Entertainment, the game is being developed at Square Enix. Square has tasked two of their studios to work on it. Crystal Dynamics, the makers of the highly praised Tomb Raider reboot series, serves as lead development studio. Eidos Montreal, the studio behind the Deus Ex revival series, is providing development support.
When Does It Take Place In The Marvel Cinematic Universe?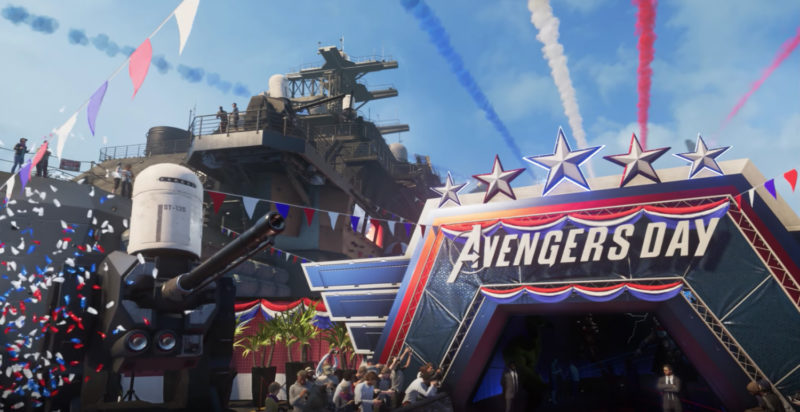 Image source: Business Times (China)
It doesn't. Or that is to say, Marvel's Avengers is not in any way associated with the Marvel Cinematic Universe and doesn't follow up on or precede any of the events in the wildly popular movies. Instead it takes place in a version of the Marvel Universe where the Avengers are successful enough to open a branch headquarters in San Francisco, until a terrible event forces them to disband.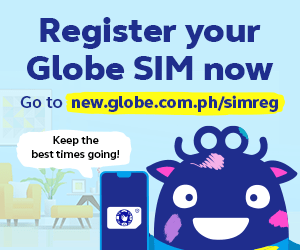 Which Avengers Are Featured?
The game tasks players with reuniting Earth's Mightiest Heroes, so the original gang is here. Troy Baker (The Last of Us) plays Bruce Banner, aka The Hulk. Nolan North (Uncharted) portrays Tony Stark, the Iron Man. Laura Bailey (Gears of War) plays Black Widow while partner Travis Willingham (Fullmetal Alchemist) voices Thor. Finally, Jeff Schine (Walking Dead: A New Frontier) voices Captain America.
Why Do The Avengers Look So Weird?
Well, they finally announced the avengers games, oh boy, that announcement was something else, haha#SquareEnixE3 #Avengers pic.twitter.com/JdCw44Bidw

— Ben Sadfleck (@MedinaEriksson) June 11, 2019
The answer depends largely on what you find weird. Do they not look at all like the Avengers you know from the movies? For sure. That's because using the likenesses of Robert Downey, Jr., Scarlett Johansson, Chris Evans, et al would cost licensing fees better spent on game development. And anyway, it's set in its own universe, not the MCU.
That being said, the character designs look awkward enough to be questionable. Captain America is wearing some combination of riot gear and hockey pads. Everyone looks like they have giant rectangles for bodies. So while it's good that the game isn't trying to emulate the look of the MCU, the results still feel kinda off.
What Kind of Game Is Marvel's Avengers?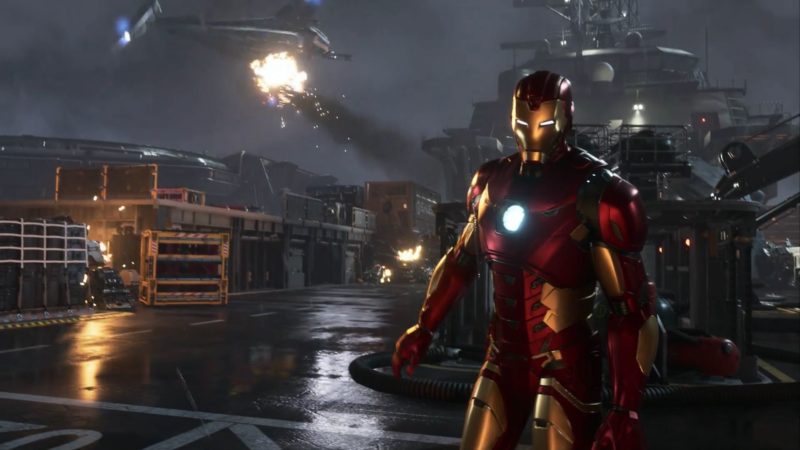 Image source: PCGamesN
It's a combination of a single-player action game featuring superpowered third-person combat and an online co-op multiplayer experience. Players can control the Avengers in a story-based campaign that takes them through a narrative adventure, while also teaming up with friends online in side missions. The game will be a live service game that'll receive continuous updates.
What's a Live Service Game?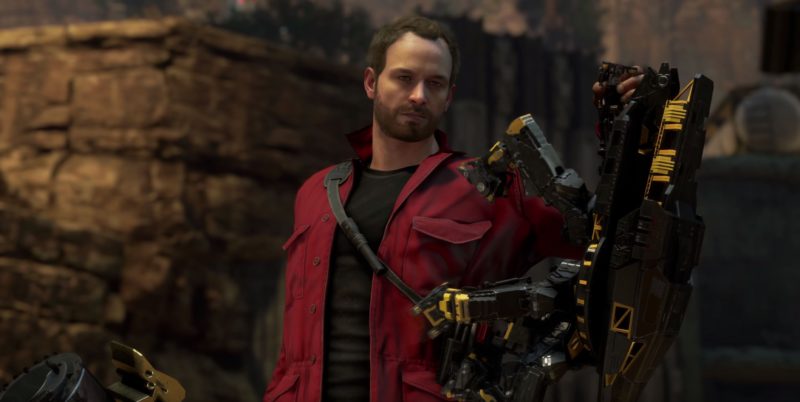 Image source: Marvel Entertainment
Also known by clumsy appellation of "games-as-a-service," a live service game is a game designed to keep on going with new content. The hope among publishers and developers is that by keeping players engaged for months and years after purchase, the game can be continuously monetized through the sale of additional content. Marvel's Avengers will get new characters, stories and missions over time.
It's not a new idea though. While massively multiplayer RPGs like World of Warcraft – with their subscription fees, in-game economies and constantly expanding worlds – are the template from which live service games are born from, games like Destiny, Anthem and Fallout 76 are the modern service games. They also happen to be infamous for controversy, problems and boredom.
Is There A Connection To Other Marvel Games?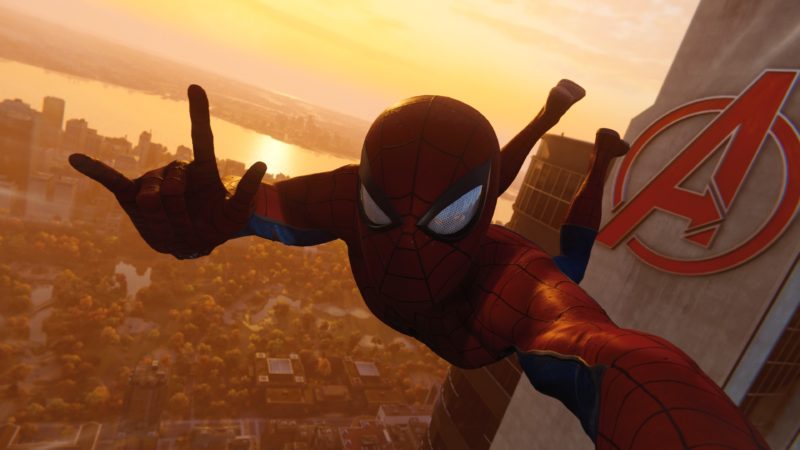 Image source: Sony Interactive Entertainment
Bill Rosemann, who serves as creative director at Marvel Games, was cagey about the connections between Marvel's Avengers and other games. So far Marvel's Spider-Man is the only game that has been released since Marvel Games was formally established. It did however, feature an Avengers tower. That being said, Crystal Dynamics studio head Scot Amos played down any connections during E3.
When Is Marvel's Avengers Coming Out?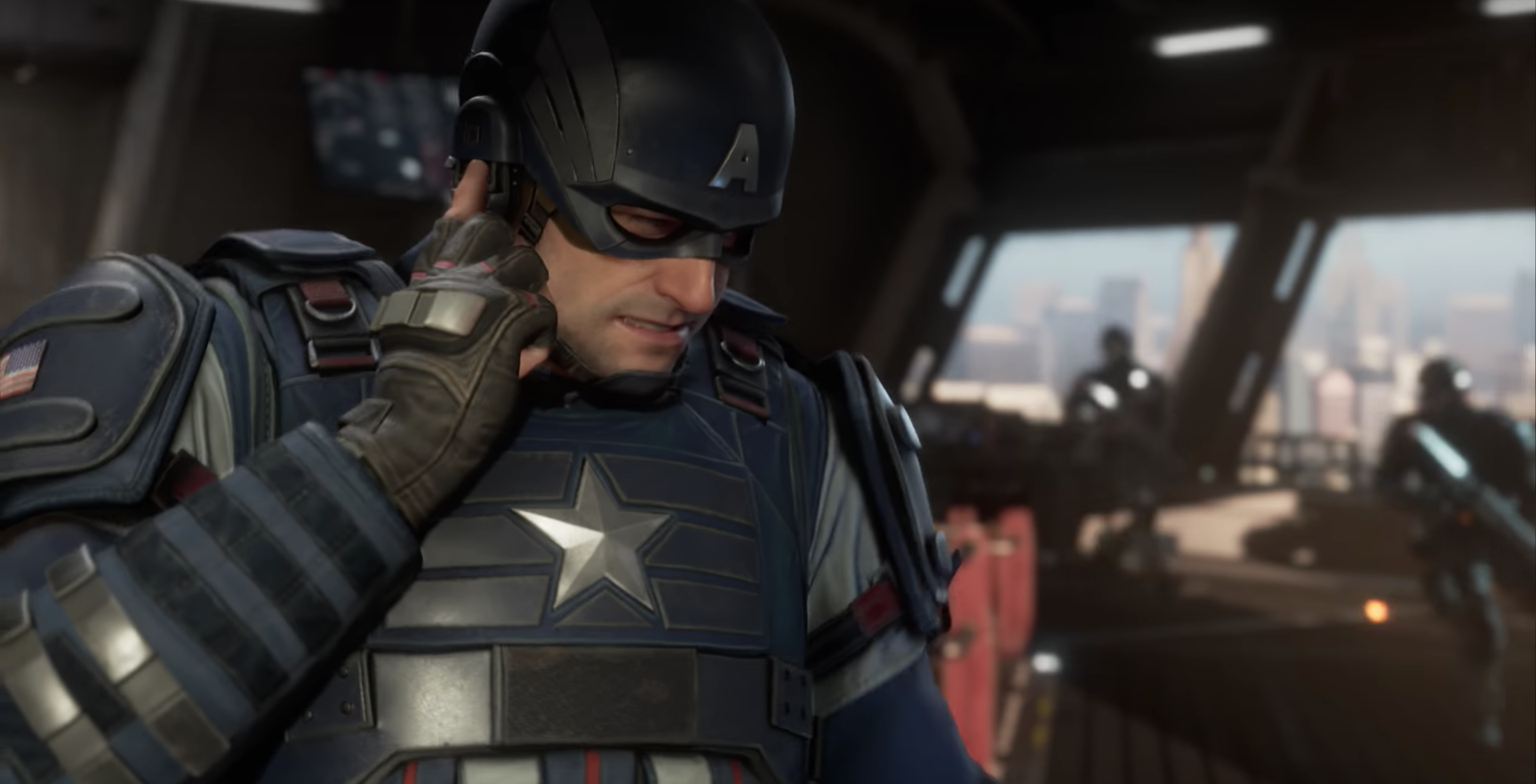 Image source: IGN
The game is slated for a release on May 15, 2020 for PlayStation 4, Xbox One, PC and Google Stadia. That's less than a year, if everything goes according to plan. Those who feel confident enough to throw their money behind a pre-order should know that doing so on PlayStation 4 nets them access to the beta, allowing them to play the game in a pre-release state.
What are your thoughts on the design of the characters here? Tell us below!