"The transport sector is in a deadly spiral," said the group Move As One Coalition on Facebook last June 14. They could not have worded it better. Oil prices are at an all-time high, causing public transportation drivers to stop plying routes which then causes long lines for commuters. Filipinos are left to deal with a depressing domino effect. What exactly are the transport woes are we currently facing?
Taxis left idle
Rows upon rows of taxis are photographed parked at a taxi company in Quezon City last Thursday. Rep. Bong Suntay, president of the Philippine National Taxi Operators Association is currently waiting for the Land Transportation Franchising and Regulatory Board (LTFRB) to respond to their appeal for fare increases. Suntay wants a P20 increase to the current P40 minimum flagdown rate.
"The increase in the price of fuel has negatively impacted the income of both operators and drivers… A lot of drivers now have chosen not to drive units because most of them are complaining," said Suntay via One News PH.
With gas prices going up and operators waiting for LTFRB's response, the only thing they could do is stop driving.
Less take-home pay for jeepney drivers
After nearly 18 hours on the road, 54-year-old jeepney driver Artemio Singko said he will barely bring home P300.

According to the driver, he spent about 2,500 for fuel today— thus, with the impending P 3 price hike tom, Singko says today will be his last trip | @annacerezo_ pic.twitter.com/uDyJQfhaGa

— ABS-CBN News (@ABSCBNNews) June 20, 2022
To resort to halting trips isn't something jeepney drivers want, it's something they're forced to do. 54-year-old jeepney driver Artemio Singko shared that after working for nearly 18 hours, he only gets to take home P300. He spent P2,500 on fuel. And since it looks like the fuel prices are about to go up again soon, he will step away from being a jeepney driver in the meantime — a decision that other drivers all over the country are making, as well.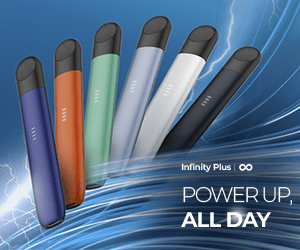 Tigil pasada for many jeepney drivers
The rising price of diesel has cut the number of active jeepney drivers in this terminal in Manila City by over 30%

Today, only 30 jeepneys hit the road | via @annacerezo_ https://t.co/D7HDaTlT4Q

— ABS-CBN News (@ABSCBNNews) June 20, 2022
Singko is only one of the many jeepney drivers who had no choice but to stop plying routes. Last June 20, ABS-CBN reported that rising prices in diesel have cut the number of active jeepney drivers in Metro Manila by 30%.
What does the Inter-Agency Council for Traffic (IACT) have to say about this crisis? IACT chief Charlie Del Rosario simply appealed for drivers to "stay on the road and provide service for commuters." However, LTFRB did sign and approve the additional P1 minimum fare for jeepneys starting June 9. The first four kilometers in Metro Manila, Central Luzon, and Calabarzon is now P10. But drivers know this isn't enough.

Bus drivers and personnel lose their jobs

Oil price hikes are also affecting bus operations. On June 22, the Provincial Bus Operators' Association of the Philippines reported that only 20 to 30 percent of provincial buses are currently operating. This means 5,600 buses are not operating affecting an estimated 26,000 to 28,000 drivers, conductors, and ticket sellers.
Public transportation is a nightmare

We're back to pre-pandemic normal which basically means Filipinos, already tired from a long day at work, have to stand in line for hours just to get a ride home. The only difference is everyone is wearing masks. And since the gas surges drove PUV drivers to halt trips, commuters are heavily affected.
Amid the chaos, Filipinos who can afford ride-hailing apps or own private cars are reminded to check their privilege. The roads might be clear from traffic but the consequences are frustrating for the everyday Filipino.
Commuters affected
Between the sporadic tigil pasada, fuel hikes, high ride-hailing fares, and the end of the government's Libreng Sakay program, commuters are suffering. How can we find a way out of this mess?
"The only sustainable way to address the sharp rise in transport prices and lower pressure on fare hikes is for the government to wean our economy's dependence on oil," says Move As One Coalition. Their 10-point Agenda to Fight Transportation Inflation includes proposals on investing in infrastructure that allows for safe walking and biking, expanding public transport supply, and supporting public transport sector workers yet to recover from the pandemic.
However, these things take years to implement and would only succeed when backed by policies dedicated to improving the lifestyles of the masses, not just the elite few.
Check us out on Facebook, Instagram, Twitter, TikTok and YouTube, to be the first to know about the latest news and coolest trends!