Remember in the early 2000s, when you'd watch wholesome shows on Saturday evenings after playing outside? One of the shows that families loved to watch together is the public service show Wish Ko Lang, known for its heartwarming and hopeful stories. The GMA show is still airing today, but some netizens have noticed how vastly different the show has become, and many aren't happy about the changes.
Remember when…
After seeing a Wish Ko Lang teaser video on Facebook, Twitter user @jstranzhur was left wondering what happened to the show. "Do you still remember when Wish Ko Lang uhm…actually grants wishes?" the netizen asked.
The teaser video featured a thumbnail of a woman in a towel smiling up at a half-naked man and was accompanied with an oddly suggestive caption: "Trabaho lang talaga ang pinunta ni Tonton sa bahay ni Osang, hindi nito inaasahan na iba na pala ang kakalikutin niya."
Do you still remember when Wish Ko Lang uhm…actually grants wishes?? pic.twitter.com/moOV5w6IUm

— /ˈstrānjər/ (@jstranzhur) June 22, 2022
Netizens reminisce
After the tweet quickly went viral, many more netizens added their own thoughts to the discussion. One remembered the show's "wholesome era", while another said this is "not the Wish Ko Lang that we grew up with."
dati may episodes pa na nakakaiyak ngayon iba na luluha sayo 🙃

— /ˈstrānjər/ (@jstranzhur) June 22, 2022
Most expressed disappointment after seeing how much the show has changed. One shared that Wish Ko Lang helped them become more empathetic as a child.
Omg sa wish ko lang nahulma ang empathy ko nung bata. Iniiyakan ko lalo na yung mga lolo't lola na napabayaan tapos bibigyan nila ng tulong or ibabalik sa nawawalang kamag anak. Anyare??😭😭

— 🐱redjoice!🌸 #AngatBuhay (@indrctscorpio) June 22, 2022
Others said that they even wanted to send their own letters.
I planned to send a letter pa nun kasi I badly want the complete school supplies hahaha pati ung groceries 🥲

— yerimhie (@jisooooyamine) June 22, 2022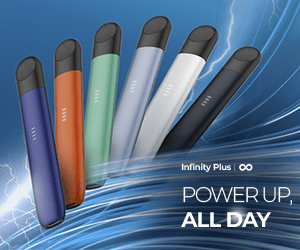 A refresher: What was the OG Wish Ko Lang like?
Launched in 2002, Wish Ko Lang started as a public service show that granted the wishes of ordinary citizens across the country. It was originally hosted by Bernadette Sembrano, who was replaced by Vicky Morales when Sembrano left for ABS-CBN. The show concluded its TV run in February 2020, before making a return in July of the same year on Youtube.
2002 pa pala Wish Ko Lang?? Bale grade 2 ako nun. Ang vivid ng memory ko about this show kasi ito pinapanood naming buong family every Sabado tapos madalas nagluluto mommy ko nun ng turon or kamote kasi sabay sya sa oras ng merienda. pic.twitter.com/LPzGQiqwQO

— /ˈstrānjər/ (@jstranzhur) June 22, 2022
The GMA show received thousands of letters full of hope and aspirations from ordinary Filipinos hoping to be chosen for one episode. After the host reads the letter, viewers hear the story straight from the wish grantee and their loved ones. The show's host and crew then go on the ground to visit the grantee and make their wish come true, whatever it may be.
An award-winning legacy
Since its beginnings, Wish Ko Lang has been winning awards for public service programming. It won its first Best Public Service Program award from the PMPC Star Awards for Television in 2003, and Vicky Morales has won the Best Public Service Program Host award multiple times. And though many are questioning the quality of its recent format, the show has been nominated for the award almost every year.
What is Wish Ko Lang like today?
In August 2014, the show was reformatted to a documentary drama anthology that features actors role-playing the stories they receive (the same format was applied to Imbestigador). The host introduces the episode, then fades as a voiceover into the background for most of the episode, as actors take the stage in the dramatization.
The content, likewise, has changed a lot. In its earlier years, the show mostly featured heartwarming stories of families being reunited, people starting their dream businesses, and sickly children recovering and getting a second chance in life. But now, a scroll through their social media pages would show you a variety of episodes vastly different from their early content; there are a lot more sensational stories on sex, infidelity, violence, and similar themes.

Where Are They Now: The Cast of 'Batang X'
Where Are They Now: The Cast of 'Batang X'
Janus Dosequis Harvey | Jun 22, 2022
Sensationalism seems to be a trend
A few compared the newer episodes of Wish Ko Lang to the crime drama anthology Ipaglaban Mo and the love and relationship drama anthology Karelasyon. Some also pointed out that even GMA's investigative show Imbestigador has turned to sensational dramatizations instead of their in-depth on-site operations.
andami nang ganitong klaseng shows ng GMA, may Tadhana, Magpakailanman, pati Wish ko lang. kaumay as in. pati themes ng shows ganitong ganito mula hapon hanggang primetime puro kabitan or revenge2 jusko

— JAP 🌸 (@itshouldbejap) June 22, 2022
Now that there's so much content available, the battle for people's attention is more competitive than ever. So it's understandable that these shows would have to shake things up to get views. But at what cost?
But JFYI: The show is still granting wishes
As some netizens pointed out, the show does still technically grant wishes — just with a different format. After the dramatizations featuring Kapuso stars, interviews with the grantees follow, then short documentation of their wishes being granted. For example, in the October 15, 2021 episode, the featured couple Mae and Rolando were granted their wishes of a makeover for Rolando, baby items for their coming baby, and a cosmetic surgery session to fix Rolando's cheeks.
puro kayo reklamo sa wish ko lang nanonood kayo mga teh?? tumutulong padin naman sila at yung wish ng tao is tinitupad padin nila. kung ano lang kwento ng tao o nangyare sa buhay niya ayun yun pinapalabas. Kung bastos ang kwento beacuse bastos din yung nangyare sa tao.

— yuuuuus (@GIIIIIEEEEEEEEE) June 23, 2022
Netizens want the old format back
Still, even if the show still grants wishes as their name implies, netizens still want the old format back. After all, both mainstream and new media are already saturated with more than enough negativity and sensationalism as it is. We all need more wholesomeness in our lives. Maybe someone could send a letter, and they'd grant that wish.
Bring back OG Wish Ko Lang and maybe, just maybe, our already stressed out lives will feel a bit better kahit tuwing Saturday afternoons lang.

We don't need another extension of Karelasyon (which has also made its way into Imbestigador and Magpakailanman). https://t.co/uS09muN1mY

— JM Reyes ✈ (@jmsantosreyes) June 22, 2022
Follow us on Facebook, Twitter, Instagram, Tiktok, and Youtube for the l8est entertaining, useful, and informative lists!