With the ridiculously high price hikes we've been seeing lately, motorists are getting more and more frustrated. With the heavy traffic all over the country, can you blame them? To become less dependent on gas, one alternative that often comes up is the use of electric vehicles. If you're looking into electric cars as an alternative, here's what you need to know:
What is an electric car? What about hybrid cars?
An electric car (sometimes referred to as a battery-electric car or an all-electric car) is a vehicle that is powered by one or more electric motors. It uses only energy stored in battery packs installed in the car, as opposed to the more common conventionally powered vehicles that use petrol or gas. You can often distinguish an electric car from a fuel-powered one by the sound it makes, as electric cars produce little to no noise.
While electric cars only use power from their battery, hybrid cars have two engines: one that uses gas and one that uses electricity. Because both engines work together to make the vehicle run, this leads to better fuel efficiency.
Is it really cheaper?
The cost of an actual electric car is significantly higher than regular gas-fueled cars. But the long-term cost, particularly power or fuel and maintenance, is a different matter altogether. For one, fuel-powered cars use expensive gas or diesel, while electric cars only need, well, electricity. And sure, electricity isn't free, but it's considerably cheaper than gas.
Below we list down some of the pros and cons of electric vehicles: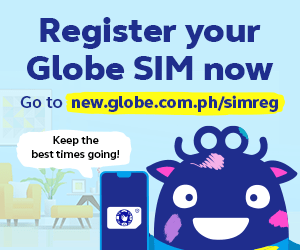 Pros of electric cars
Cheaper to run – The day-to-day running costs are much lower than those of a gas-fueled car. If you also choose to invest in a charging station at home, you can charge it at night while you're sleeping and even use solar panels to save on electricity expenses.
Lower service and maintenance costs – Remember how frequently your fuel-powered car needs oil changes? All that is removed with electric cars. Plus, electric vehicles don't have as many moving parts like pumps and valves like your usual gas-fueled car, so you don't need a costly checkup and an even more costly part replacement.
More environmentally friendly – Without the need for fuels, you're covering long distances emission-free, and you don't produce as much waste material that harms the environment as fuel-powered vehicles.
Additional storage space – This may not be as big a selling point as the others, but it's also something that only electric vehicles can offer. Without the need for a big machine to run the car, there's a lot of space left in front, or what people usually call a frunk (or front trunk).
Cons of electric cars
More expensive (initially) – Electric cars are usually more expensive than their regular counterparts because they aren't cheap to produce. This high upfront cost can be attributed to the fact that electric vehicles are considered new tech and aren't as popular with motorists right now.
Longer "fueling" time – Electric vehicles often take overnight or even half a day to fully charge for a "full tank." This longer waiting time is often a big con for people who need the convenience of a car to travel immediately. Often, electric vehicle owners work around this con by investing in fast chargers.
Limited driving range – Depending on the brand, model, and type of vehicle, an electric car may be limited to covering only 200 to 400 kilometers on a single charge. A few models have successfully achieved more than 500 kilometers, but they're usually more expensive. But when you compare this to gas-powered vehicles that can cover 600 kilometers or more on a single tank, electric cars might come up short.
Lack of charging stations and other supporting infrastructures – There aren't as many charging stations as there are petrol stations available, especially in the Philippines. And even if there is one, there usually is only *one* in a given area, so you might need to line up behind someone else, and that'd be a long waiting time. And in times when you'd need emergency maintenance, you might be hard-pressed to find any car mechanic with the know-how in handling your electric car.
Lack of availability – While vehicle manufacturers have started releasing electric car models, there's not a lot to choose from, especially in comparison to fuel-powered options. Moreover, there are even fewer available electric vehicle options for Filipino motorists.
What do you need to register your electric car?
As with most vehicles, the Land Transportation Office (LTO) requires registration to allow the legal use of your electric car. In 2021, LTO has released a more detailed guideline and list of requirements for the registration of electric vehicles. We list them below. (Don't worry too much about this though; this is usually arranged for you by your car dealer.)
Requirements for Classification
Letter-request for classification
Specification of the electric vehicle
Photos of the vehicle submitted for classification
Motor Vehicle Inspection Report from LTO Motor Vehicle Inspection Center (MVIC)
Requirements for Initial Registration
Original Sales Invoice
Certificate of Stock Reported (CSR)
Original PNP-HPG MV Clearance
Appropriate Insurance Certificate of Cover
How and where can you charge an electric car?
To charge an electric car, you can choose to charge at home or at public charging stations.
At home, you can simply plug in your charging cord to start "refueling" your car. This is the most common charging method called Level 1 charging, but it is also the slowest. If you want something a little faster, you can get a licensed electrician to install a Level 2 charging station (240-volt socket) at home, which is ideal when your car is parked for a few hours.
At public charging stations, the method is the same, except you'd need to pay a fee. Tiktok user and electric vehicle owner @cars_and_everythingnice shared that the cost of charging is currently only at PHP 5 per 25 minutes, as of March 6.
In early 2020, according to the Department of Trade and Industry (DTI), there are 19 charging stations available in the country, mostly in Luzon. These locations include in Quezon City, Marikina, Taguig, Makati, Parañaque, Caloocan, and Valenzuela. This year, more are being installed by various establishments such as the University of the Philippines Diliman, Metro Pacific Tollways, Meralco, and Ayala Group.
So is it worth it?
It really depends on your priorities at the moment. On one hand, you'd have to shell out a considerable sum of money upfront for many things, including the downpayment for the actual car and your charging station at home. But the long-term advantages may be worth the investment. It all depends on your resources, your location, and your lifestyle.
Which car brands sell electric vehicles?
Are you ready to purchase? Or maybe just look at options? These are just some of the electric car models currently available in the Philippines.
Hyundai Ioniq
Price: approximately PHP 2.1 million
Hyundai Kona
Price: approximately PHP 2.4 million
Nissan Leaf
Price: approximately PHP 2.8 million
Changan EADO EV460
Price: approximately PHP 1.8 million
Chery Arrizo 5e
Price: approximately PHP 1.9 million
Porsche Taycan
Price: approximately PHP 9 million
Follow us on Facebook, Twitter, Instagram, Tiktok, and Youtube for the l8est entertaining, useful, and informative lists!