In the middle of the outpouring of support for VP Leni after she officially declared she will run for president are jabs at Eraserheads former frontman Ely Buendia to organize the band's reunion. What's the connection between the VP and the classic pop-rock band?
First, a recap
Pag tumakbo si Leni https://t.co/MXy0Y7JAio

— Ely Buendia (@elybuendia9001) September 28, 2021

Last Sept. 28, Buendia took to Twitter to do a little Q&A with his fans. One netizen asked if there is a chance that Eraserheads will have a reunion any time soon. Buendia quote tweeted and simply replied: "Pag tumakbo si Leni." At that time, it was a mere two days before the certificate of candidacy filing for the May 2022 elections and VP Leni hasn't announced anything yet.
Buendia was quick to say his views were solely his own. (Just in case VP Leni actually runs?)
DISCLAIMER: MY POLITICAL OPINIONS ARE MY OWN AND I DO NOT REPRESENT THE VIEWS OF THE ERASERHEADS' MEMBERS.

— Ely Buendia (@elybuendia9001) September 28, 2021
VP Leni commenting running emojis
tumakbo na po si madam @lenirobredo pic.twitter.com/GT0bh3eyBq

— M (@Mokiz__) September 28, 2021
But what do you know, Buendia's random comment reached VP Leni. On Facebook, under a screenshot of Buendia's tweet, the VP commented three running emojis. Simple but cryptic. Was she simply humoring people who were, at that point, delirious for her to announce her presidential bid? Or was she telling everyone to brace themselves because she's actually running?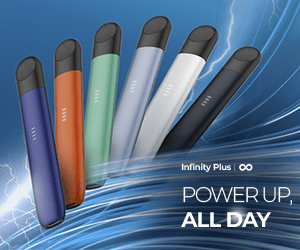 Yep, she's actually running for the presidency
Buong-buo ang loob ko ngayon: Kailangan nating palayain ang sarili mula sa kasalukuyang situwasyon. Lalaban ako; lalaban tayo.

Inihahain ko ang aking sarili bilang kandidato sa pagkapangulo sa halalan ng 2022.

— Leni Robredo (@lenirobredo) October 7, 2021
Apparently, it was the latter. On October 7, VP Leni officially announced she will indeed run for president. Now those running emojis make sense!
The public to E-heads: Your move.
An hour before VP Leni Robredo's scheduled announcement today, Eraserheads' "Alapaap" plays at the background here at the Quezon City Reception House.

— Gerard de la Peña (@gerarddelapena) October 7, 2021
Twitter was abuzz over the VP's announcement. "NAIIYAK AKO" even trended alongside the hashtag #LabanLeni2022. But while VP Leni's supporters are having their moment, some started to turn to Buendia to demand him to pay up. They owe us a reunion now.
VP spokesperson shares Eraserheads song
Chill lang tayo. Heto, konting music. 😎https://t.co/4y1PL1BOuR

— Barry Gutierrez (@barrygutierrez3) October 6, 2021
Atty. Barry Gutierrez, the spokesperson to VP Leni, even shared an Eraserheads song a day before she officially announced her bid. "Chill lang tayo. Heto, konting music," he captioned over the band's song, "Huwag Kang Matakot."
Suggestion: Eraserheads should sing her jingle
*lift your heaaaaad Leni don't be scared… 🎶

— Mark Lacsamana (@emkey) October 5, 2021
All these Eraserheads and VP Leni talk led one netizen to the brilliant idea of suggesting that the band sing for the upcoming presidential campaign. Who knows, VP Leni might see yet another screenshot of the tweet and bring the suggestion to life.
Personalities look at Eraserheads
Among the netizens that are now banging on the doors of social media for Eraserheads to have a reunion include other politicians and news anchors.
Eheads, sound check?

— Ted Te (@TedTe) October 7, 2021
Your move, Eraserheads.

— Jeff Canoy (@jeffcanoy) October 7, 2021
Waiting for the Eheads announcement 😊

— Raffy Tima (@raffytima) October 7, 2021
Your move, @elybuendia9001. #LABANLENI2022 #Eheads pic.twitter.com/H9ys8TxqYy

— Dino Maragay (@dino_mars) October 7, 2021
Eraserheads, Moonstar88… who's next? 💖🎀 #LABANLENI2022

— Keith🐻 #LabanLeni2022 (@kitokun_) October 7, 2021
Gentle follow up @elybuendia9001 pic.twitter.com/0SEueCWL6U

— Christian Louie Lim (@anongskee) October 7, 2021
ELY BUENDIA might have to prepare for a reunion CONCERT after all… 😀👌

— Richard Heydarian (@Richeydarian) September 30, 2021
At the moment, Buendia hasn't said anything about the clamor. We could tell him he should be more careful about what he says but if we got VP Leni to run because of it, an E-heads reunion would be cherry on top. (Buendia also mentioned a IV of Spades reunion, maybe that will come true too!)
Why did Eraserheads disband?
Members of the pop-rock band parted ways in 2002. "It's time to graduate," Buendia texted his band members, Buddy Zabala, Raimund Marasigan, and Marcus Adoro. There were stories about how Buendia and Marasigan often butted heads and how Zabala tried to mediate but in the end, there's nothing they could do about their "creative and personal differences."
Back in May, Buendia admitted on the Spotify podcast Wake Up With Jim and Saab that he wasn't really close with the rest of his bandmates. Contrary to popular belief, their song "Minsan" wasn't about their close friendship since that was nonexistent.
"What fans didn't know, what the public didn't know [is] we were never — okay, I don't want to break any hearts again… We were never close, we were never friends, as in tight friends. That's why we broke up," Buendia said.
Buendia also told Eraserheads fans not to dwell too much on the split. It's been decades after all. Instead, he asked everyone to focus on the good music that the band created all those years ago.
If you want to dive deeper into the glory days of Eraserheads and their eventual split, you can watch the Myx documentary Gusto Mo Ba Sumama on YouTube.
Check us out on Facebook, Instagram, Twitter, and YouTube, and be the first to know about the latest news and coolest trends!