How much of being a student do you remember? Do you remember the school activities and competitions? Or how about that one time the officers of your section had a petty fight? No matter what your age is, it's always fun — and almost therapeutic — to relive the old days. And if you need a little help to kickstart you on your journey to memory lane, Tiktok star Esnyr Ranollo is an expert at that. Esnyr currently has 1.5 million followers on the platform with a whopping 51.5 million likes. That's proof enough that every Filipino who washes on his side of Tiktok drowns with sweet, good ol' nostalgia. And it's about time you checked out the hype. Here are just 8 of Esnyr's best videos:
The BFFs who fought
What's school life without a little drama? A typical Pinoy classroom has more than 40 different personalities that are bound to clash. But even if you had a petty fight with your "BFF" back then, school is still a great way to form strong bonds.
Field trip moments
Remember when field trips were a thing? Students would get excited because that's a legal excuse to skip classes and hang out with your crush friends outside a classroom setting. It's an unspoken rule that those who sit at the back of the bus are the kool kidz.
We Tried the Gardenia Plant Tour Ourselves — And the Nostalgia Is ~Real~
We Tried the Gardenia Plant Tour Ourselves — And the Nostalgia Is ~Real~
8List Editor | Jul 28, 2021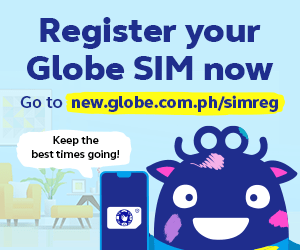 Scenes from Christmas parties
Admit it, every Christmas party you'd buy a new outfit to impress your classmates. But it didn't matter if you looked fresh for the party anyway, cause you'd still have to pay for your share of the food. Or worse, bring your own share of the food because pot luck is a thing.
The yearly retreats
Aside from Christmas parties and field trips, retreats were the highlight of school. It was time away from the classroom and, as this video shows, time to force emotions on kids until they cry. Good times.
Intrams days
How competitive were you back in school? Of course, you wanted your section to be the best at speech choir (sabayang bigkas) and whatever cultural dance you practiced so hard for. Even if your class costume was just the classic go-to black shirt and black leggings plus a malong (like half of the school population), what your section had can't be beat.
Faculty staff every time
After overcoming the awkwardness of knocking on the faculty door (you're nervous to be in a room full of teachers who most likely discuss your grades without you knowing), you'd have to actually go up to a teacher. Aaaand yes, they'd inevitably ask you to do unrelated stuff too. True story.
When flag ceremonies were a thing
The awkwardest thing ever was to walk the school grounds alone when everyone else was already lined up (arms forward, arms sideward). You know what? Scratch that. The awkwardest thing ever was to do those 5-minute exercises when you were still sleepy, you hadn't had your breakfast, and you weren't the most graceful creature. You'd just have to pray that your crush wasn't looking.
Hustle life at an early age
We've all had a classmate who thinks outside the box. And by outside the box, we mean earning at a young age. That classmate could almost beat Doraemon and Dora combined with the snacks they had in their backpack! But you gotta respect the hustle.
Esnyr Ranollo's Tiktok videos are the most relatable thing. And if you find you want a break from your current pressures and stress, you might want to jump into the rabbit hole that is his Tiktok account. Pretty soon you'll be calling up your old (or current) classmates and starting your own "Remember whens."
Check us out on Facebook, Instagram, Twitter, and YouTube and be the first to know about the latest news and coolest trends!