Field trips are undoubtedly one of the best parts of school life, and the Gardenia Plant is one of the most popular destinations. Now in the midst of the pandemic, visiting the plant physically isn't possible. But thankfully, the whole tour has now gone virtual! The 8List team tried the virtual version; here are our favorite parts of the online tour of Gardenia Philippines.
It's absolutely free for everyone!

Whether you're a parent looking for something to entertain your little one, a teacher coming up with fun activities for your class, or a grown-up who simply misses the feeling of going on a field trip, Gardenia's Online Plant Tour Program will hit the spot. The tour is open to everyone, from students of preschool to college, as well as private groups, government employees, families, and other interested visitors. Remember, adults can have fun as well, so you can bring along your whole barkada to bring back those field trip memories!
The tour is F-R-E-E
Did you know that Gardenia's Plant Tour has always been free? Pre-pandemic, Gardenia usually accommodates up to 10,000 visitors per day, most of which were students from preschool to college. Now that mobility is restricted due to the pandemic, Gardenia has made it possible to visit the plant from the comforts of your home. Since the virtual tour's launch, Gardenia has reached more than 200 schools with 30,000 participants across the country. Just like the IRL tour, the online program is for free too!  A nostalgic and educational tour at no cost? Sign us up!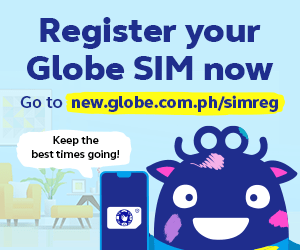 What's included in the tour?

Ever wondered how Gardenia makes their yummy, soft, and nutritious bread?  Gardenia's Online Plant Tour is an hour-long virtual tour of Gardenia's factory, with their mascot Gardee, which includes discussions on the importance of maintaining a balanced diet, proper nutrition, and health and safety measures. The program is usually integrated into students' distance learning activities as an alternative to educational trips.  Students may not be able to go on field trips for a while, but that doesn't mean they have to miss out on the entire experience.
It's filled with fun activities

Aside from the interactive virtual plant tour, fun activities await participants. There will be quiz games, so don't forget to take notes on the lectures on health and safety reminders during Gardenia's bread production. A program will be designed specifically to fit your group's interests – what would Gardee have up in his sleeve?
You'll learn different recipes
Bread is always a good idea. It's so versatile — you can have it for a quick snack or a filling meal! Gardenia's Online Plant Tour also includes recipe demos or videos from its popular #KusinaNiGardee recipe video series, where you'll learn how to whip up scrumptious dishes using Gardenia products. Who knows, you might be able to find your next favorite sandwich or elevate Gardenia's products for your next picnic!
You'll get a chance to win bread bags
What's a tour without freebies? We love them! Just like the field trips we had as kids, no one goes home empty-handed. Participants of Gardenia's Online Plant Tour will get a chance to win bread bags to be delivered after the online tour activity. There will be fun games during the tour, so be attentive and go get that bread!
More locations are now open

If you visited the Gardenia Factory as a kid, your fond memories are probably of Gardenia's plant in Biñan, Laguna, where you saw two towers full of Gardenia bread that are totally baked hands-free. Did you know that they have other plants across the Philippines as well? With the success of the Online Plant Tour Program, Gardenia is now offering more localized plant tours — specifically from their plants in Cebu and Cagayan de Oro.
How do you book a tour?
Looking forward to seeing the Philippines ' Bread City and learning about Gardenia?  Here's how you can book a Gardenia Online Plant Tour:
Thru Gardenia Plant Tour Facebook Page: 
Thru Call and Text: 
Tel No.: 8889-8890 loc. 1243
Phone number: 0998-969- 7257 / 09260899061
Thru an e-mail: 
You may send a message to the following addresses: factorytour@gardenia.com.ph or rafaelsavariz@gardenia.com.ph.
Thru Gardenia's website, which you can visit here.
For more information and registration, visit the Gardenia Plant Tour Facebook page or call (02) 8889-8890 loc. 1243. See you in Gardenia Bread City!