Anime fans rejoice, an impressive Voltes V adaptation from GMA is coming our way and it looks like it won't disappoint. The network recently released a new teaser and social media is vibrating with anticipation. Here's what you need to know about the upcoming Voltes V Legacy.
The new teaser
#VoltesVLegacy: Brace yourselves for the Boazanian invasion and LET'S VOLT IN!

Watch the latest #teaser for VOLTES V: LEGACY! pic.twitter.com/xsQDTzCN2p

— GMA Network (@gmanetwork) January 14, 2021
This isn't the first time we're seeing a trailer for Voltes V Legacy. Back on Dec. 31, 2019, GMA uploaded the first sneak peek to the live-action series. Both teasers show the Boazanian Empire attacking earth and our heroes in their ships emerging from their base in Camp Big Falcon. The recent one, however, gave viewers the first glimpse of Voltes V's iconic laser sword. Watching the one-minute teaser and its impressive graphics will quite literally give you goosebumps.
Who's handling the animation?
The ambitious project is headed by director Mark Reyes (
Encantadia
, 
Mulawin: The Movie
,
Mystified
) and it turns out post-production is actually being handled in the Philippines. But fret not, fans of the anime will be relieved to know that the GMA along with Riot Inc. is closely working with Japanese animation studio Toei Animation known for producing other classics such as
Dragon Ball, Sailor Moon,
and 
Slam Dunk
. This explains the incredible graphics, we just hope GMA can sustain it.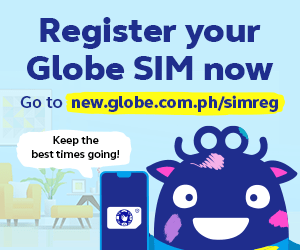 Rumor: It's going to be released when the entire series is done
Online merchandise store Powerplay Ware shared some Voltes V information on Facebook a year ago. Screenshots from other news sites and Reddit threads say that GMA will be waiting for the entire series to finish production before airing episode one. This is to ensure that every episode can sustain the quality of its CGI, directing, and script.
Release date
A release date is yet to be finalized but since Direk Mark and his team have been working on this for quite some time (we heard it was 5 years), who knows if we will get to see the show in the latter part of 2021?
Is there a cast list already?
Although we're given a brief glimpse of Voltes V leader Steve Armstrong piloting the Volt Cruiser, there are no confirmations yet on who GMA is including in the cast list. But this hasn't stopped netizens from speculating or placing their bets.
feeling ko si Kim de Leon. StarStruck Season 7 Ultimate Survivor. pic.twitter.com/PvXrFZhVHl

— Ardy (@ardymllrk) January 14, 2021
Kaintriga! Parang Kelvin Miranda na Miguel Tanfelix. Could be the big break of Kim De Leon. Direk Mark sometimes go with newbies.

— Alex (@AlexLopezPH) January 14, 2021
Netizens are thrilled…
'Voltes V' quickly climbed the trending topics on Twitter following the teaser release. Overall, it garnered mixed reactions from netizens. Many were excited to see what GMA has to offer — are we finally stepping into a new era of quality TV shows? — and if they can maintain the high-quality VFX shown on the teaser.
Goosebumps!!! Grabe Voltes V! Grew up watching this and even had the action figures.

Gen eXers, let's volt in! https://t.co/5b23WmBiaq

— Alfred Vargas (@AlfredVargasPH) January 14, 2021
The animation looks good, hopefully the actors picked will give justice to the roles as well. But tbh, never thought that a live action will ever made for Voltes V and a Philippine adaptation pa 🤯 https://t.co/4ROsOL81bw

— 🔸 (@blinkeuarea) January 14, 2021
Quality over Quantity! GMA Network should only broadcast one episode per week if they plan to maintain that quality of VFX/CGI that they have on the latest "VOLTES V" Trailer. I have high hopes for this! Let's not compromise the work of our VFX artist over unnecessary plot lines.

— Aj Sison (@_ajsison) January 14, 2021
..and some are apprehensive
And yet some are apprehensive since the network doesn't really have a perfect track record of keeping adaptations as awesome as the original.
also voltes v has been part of every 70s 80s 90s kids, please don't ruin it gma

— 潔客 (@astoldbykeisi) January 14, 2021
I was today years old when I found out that GMA, a tv/radio network in the Philippines, licensed from Toei the rights to make a live action drama of Voltes V.

I am apprehensive.

— Jusuchin (@RightWingOtaku) January 15, 2021
There's a renewed hype about #VoltesV lately. It's a Filipino adaptation based on the 1970s series; I'm a loyal fan of the latter (I have the complete English-dubbed episodes). Beyond SFX, I hope the adaptation does not bastardize the storyline of the original Japanese series.

— Pinoytapsilog (@pinoyanghang) January 15, 2021
Hope for other adaptations
And if Voltes V: Legacy successfully pulls off an entire series with A-grade VFX, storyline, and acting, it just might be hope for other Philippine adaptations. Maybe — just maybe — we can air teleseryes with fresh, relevant plot and acting that does not involve slapping or catfights. Maybe there's hope for the future of local TV series.
Direk Mark's team has done a superb job so far and considering they've been preparing for this for a long time, we're more than excited to see the end results. They can count on us keeping our eyes peeled for the next announcements.
What do you think of GMA's Voltes V: Legacy adaptation so far?