Welcome to the end of the second week of January where things continue to be far from normal (what is normal anyway). Aside from all the drama going on around the world, there are also a lot of random weird things happening. If you're looking for a laugh to distract you from the fact that it's sweldo weekend and your money is about to fly out the window, we give you the weirdest and most random happenings on the internet:
How are women supposed to achieve this?
We've only been 15 days into 2021, but body standards have gone to the weird side of the spectrum. We're all stuck at home and the outside world might be weird now but . . . a shark head? No, thanks.
Snakes can turn their bodies into 'lassos' and we're not okay with that
Brown tree snakes on the island of Guam were observed tying their bodies into the shape of a lasso—and hitching themselves up smooth metal poles https://t.co/d2fu0N5ynk (2/2) pic.twitter.com/wdVbRXvryP

— Scientific American (@sciam) January 11, 2021
A new study conducted by researchers from Colorado State University and the University of Cincinnati discovered that snakes can, in fact, lasso themselves all over you. In an effort to protect Micronesian starlings, a native forest bird species that are threatened by invasive snake predation in Guam, the researchers installed all-metal cylinders around the starlings' habitat. But to their surprise, brown tree snakes figured out a way around the barriers: they used their bodies as a lasso and climbed the metal cylinders protecting the bird's nest. Nature is taking things to the next level, and we'd like to unsubscribe please.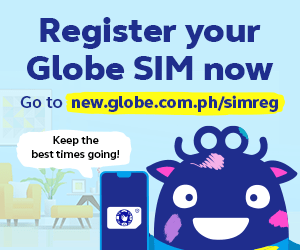 What a way to celebrate the creation of COVID-19 vaccines
As a "celebration" for the one year of COVID-19, a bakery in the western German town of Dortmund is now selling syringe-shaped cakes. After all, what better way to celebrate a year of face masks and social distancing then by buying cake right?
A jeepney-motorcycle hybrid
People come up with amazing ideas but also the weirdest things, just like this jeepney-motorcycle hybrid. The front looks just like a jeep. But when you start to circle around the back, you'll see that it's actually connected to a motorcycle. We have no idea how this thing works . . . Does the jeep's machine power the whole contraption? Or is it the motorcycle pushing the whole machine forward? We may never know.
 Students are trading land for NBA cards now
A college student in one of the Philippines' top universities is under fire for trying to sell a property of 31 hectares for PHP 124 million. One of his reasons for selling? He wants to purchase more NBA cards. Yes, that's right — a college student is willing to trade land for a few packs of cards that feature a photo of their favorite basketball players. Basketball trading cards are admittedly pricey with some cards valued at hundreds of thousands of pesos (one such card is valued at PHP 3 million in an auction site), but a lot of people think this guy's taking his collecting hobby a little too far.
How memorable is your name?
"ABCD please use ur real name sa zoom" uhm ma'am mukha ba me fake

— abcd (@abcdxxaguilar) January 11, 2021
If you think you've seen the most unique of names, better think again. A student took to Twitter to share her struggles of having to defend herself and her real name. Twitter user abdcxxaguilar said that her professor asked her to change her name on Zoom, seeming to think it was a joke. Things got a little awkward when she had to tell her professor that yes, her parents really had named her ABCD (pronounced a-bi-si-di, not abocado, according to ABCD). At least her name is not easy to forget!
How NOT to escape curfew
The local government of Quebec in Canada has recently imposed an 8 PM curfew to help stop the spread of COVID-19. Residents with dogs are the only exception, as long as they're wearing face masks. However, police fined a woman after she went out with her "dog," who was actually a man on a leash. The woman was fined CAD 1,500 (approximately USD 1,175 or PHP 57,000). Yikes.
New Zealand is back to normal
NEW ZEALAND IS GOING OFF RIGHT NOW! pic.twitter.com/4Z76obAjHE

— HOLY GOOF (@HOLYGOOF_UK) January 13, 2021
While the rest of the world is still struggling to contain the coronavirus, lockdowns and social distancing is the new weird in New Zealand. In the second half of 2020, the country has lifted nearly all of its COVID-19 restrictions, which allowed citizens to freely move about without social distancing. The government has also removed the cap on public gathering attendees, which meant the comeback of big-scale events like parties, weddings, concerts, and music festivals. Attendees don't need to wear masks or stay a meter away from each other. It seemed like the pandemic never happened — sana all.
New Zealand .. at present. Where the fuck have we gone so wrong pic.twitter.com/58nGS29oUt

— em (@emilyhenders0n) January 13, 2021
Got any more weird news to share? Tell us below!