In the venerable Star Trek franchise, the return of a captain is a big deal. We've seen Captain Kirk reform as a grinning scoundrel played by Chris Pine in the Abram-led reboot film series. On Star Trek: Discovery, the legendary Captain Christopher Pike manifests as a supportive and encouraging leader played by Anson Mount. But when the original actor returns, that's a big deal.
That's the case for Star Trek: Picard, one of many Star Trek productions in development that explores the iconic television (and movie) universe and follows it further into the future. In it, Patrick Stewart returns to the role that launched him theater stalwart to television and movie legend: Captain Jean-Luc Picard, a character he played for one hundred seventy seven episodes, five major motion pictures and ten videogames.
This one is farther along in development, as is evidenced by the trailer that dropped at San Diego Comic-Con. Star Trek: Picard is scheduled to drop on CBS All Access early next year, and if it follows Discovery in release rights, will drop on Netflix for international markets. Here's everything you need to know about the upcoming series, regardless of whether you're new to Star Trek or not.
Who Is Picard?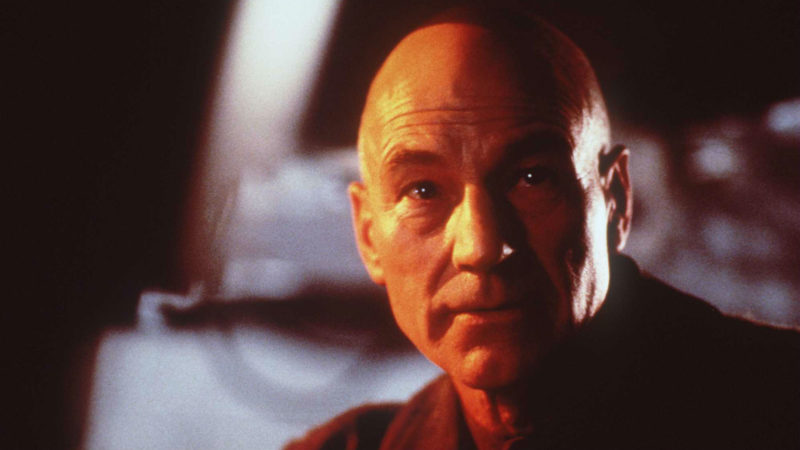 Image source: BBC America
This might seem like an incredible question for anyone above the age of twenty-five who would have at least a passing familiarity with Star Trek before the reboot films, but for the rest of us, here's the answer: Jean-Luc Picard was the captain of the USS NCC-1701-D Enterprise on Star Trek: The Next Generation and several other related video games and movies that followed.
Picard's most famous predecessor, James Kirk was known for his liberal interpretation of the rules and his awe-inspiring sense of daring. By contrast, Picard is known for his strict sense of duty and high-minded morality. Picard has appealed to audiences in and out of Star Trek fandom for his Solomon-like wisdom and his fondness for drama and literature.
When Does Star Trek: Picard Take Place?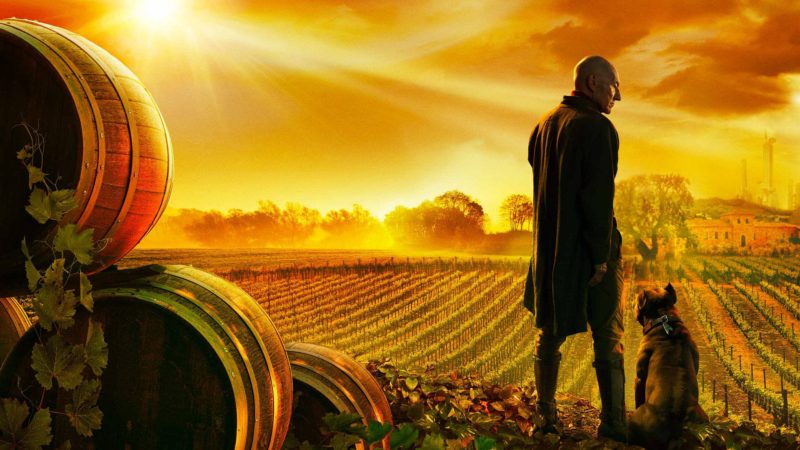 Image source: CBS Television
The series takes place twenty three years after the events of the film Star Trek: Nemesis. Although Picard was still captain of the Enterprise in that film, a time skip in the finale episode of Star Trek: The Next Generation sees him taking care of his family's vineyard. The trailer indicates that Picard led the largest rescue armada in Starfleet history but saving people came at the cost of his close friend Data.
Who Returns To Appear In Star Trek: Picard

Image source: TrekMovie.Com
Brent Spiner returns as Picard's android bestie Data, who will most certainly appear in flashbacks or dreams. Also returning is Marina Sirtis as Deanna Troi, the psionic empath and former ship counselor. But the two biggest surprise returns are Jonathan Del Arco as Hugh, a rogue Borg drone and Jeri Ryan, as Seven of Nine, the Borg drone that famously joined the ranks of the USS Voyager while it was in the Delta Quadrant.
What's A Borg?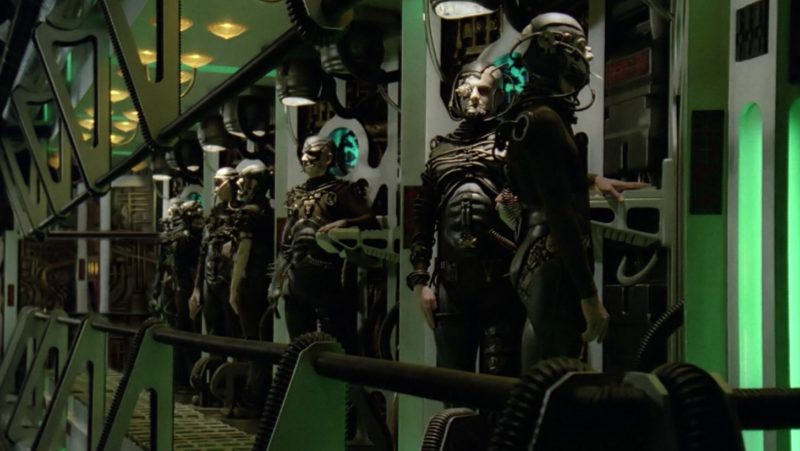 Image source: CBS Television
A cybernetic race of humanoids, the Borg originated in the Delta Quadrant. Made of thousands of different species working together as a single hive mind, the Borg have assimilated countless beings into their collective via specialized technology.
Every member of the Borg has surrendered their memories, knowledge and expertise to the entire collective. As they put it, they assimilate the biological and technological distinctiveness of other cultures to their own, in their mostly unspoken drive to achieve a monstrous kind of perfection.
How Did Picard First Encounter The Borg?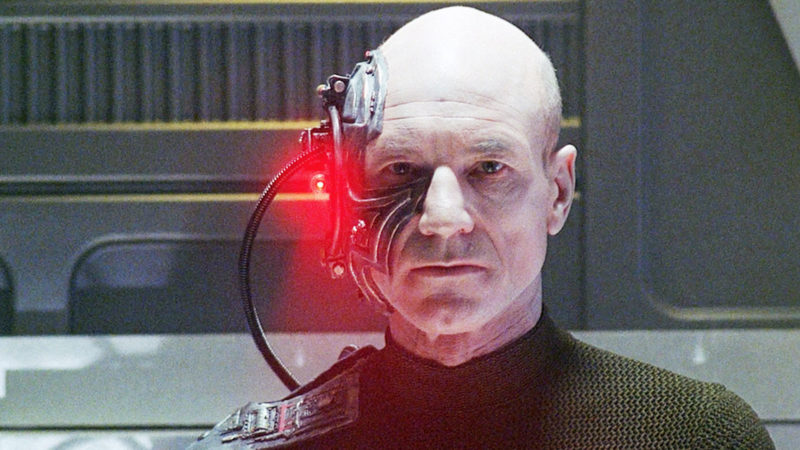 Image source: Digital Spy
During his time as Captain of the Enterprise, Picard had many run-ins with the Borg. A near omnipotent alien known as Q once transported the Enterprise into deep space to teach Picard a lesson in humility by forcing his crew to confront the Borg, a threat they were far ill equipped to handle. Q ended the lesson by transporting the Enterprise back to the Federation space, and it's crew recognized the need to begin preparing for the Borg.
Their preparations were for naught, though as the arrival of the Borg resulted in the assimilation of Picard, turning his knowledge and strategy into a potent weapon against Starfleet. As Locutus of Borg, Picard served as a human spokesman, in order to make the assimilation of Earth seamless and efficient.  At the Battle of Wolf 359, the Borg used Picard's encyclopedic knowledge of Federation vessels and strategy to nearly decimate the Starfleet armada.
The crew of the Enterprise eventually managed to free Picard from the influence of the Borg. Picard had many other encounters with the Borg, but his biggest one took place during the film Star Trek: First Contact, in which the Borg attempted to stop humanity's first contact with Vulcans and the eventual formation of Starfleet. Picard confronted his anger and rage at what was done to him.
How Will The Borg Fit Into Star Trek: Picard?


Image source: Gizmodo Australia
The new trailer subtly indicates that the Borg will be front and center in this series. A mysterious young woman seeks refuge with Picard, saying, "Everything inside of me says that I'm safe with you." It's strongly implied that she has a relationship with the Borg, as one line declares that "She is the end of all! She is the destroyer!" and the trailer shows us a Borg cube at about the same time.
Also, the Romulans – a long-time Federation nemesis – appear to be experimenting on Borg drones and operating Borg recharging stations in a secret holding facility that might reside inside the depicted Borg cube. What's certain though is that Star Trek: Picard won't be ignoring long-running threads and following them into the Star Trek future's future.
Who's Working On Star Trek: Picard?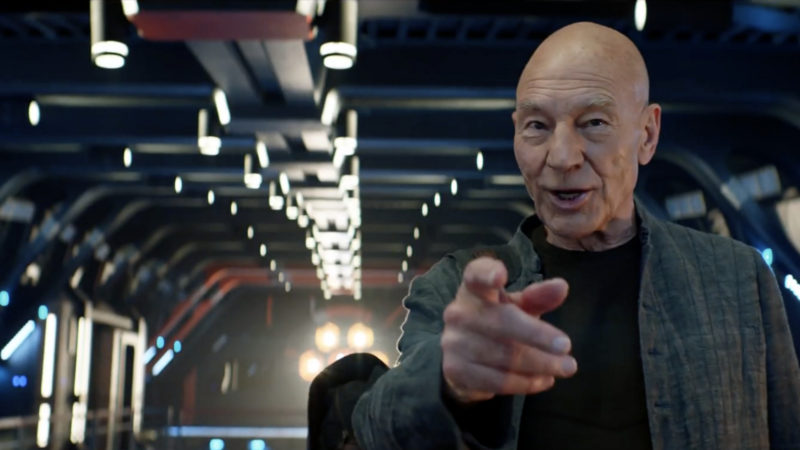 Image source: Digital Spy
Patrick Stewart will be serving as an executive producer on Star Trek: Picard. As someone who has played the character far longer than any one director, writer, showrunner or producer has worked on Star Trek this makes sense. Alex Kurtzman is also executive producer, as he's presently tasked with creative supervision of the Star Trek television franchise for CBS. Michael Chabon, an acclaimed novelist and erstwhile Hollywood script doctor, serves as the showrunner for Star Trek: Picard.
Hanelle Culpepper is directing the pilot episode, making her the first woman director to launch a new Trek series. Culpepper also directed pivotal second season Discovery episode, "The Red Angel." Jonathan Frakes, a longtime director on the franchise is also around to direct some episodes, which leads us to believe that he could reprise his role as William Riker, Picard's old first officer.
Jeff Russo serves as the composer for the show's score, continuing his relationship with the franchise from his work on Star Trek: Discovery.
Who Is Seven of Nine?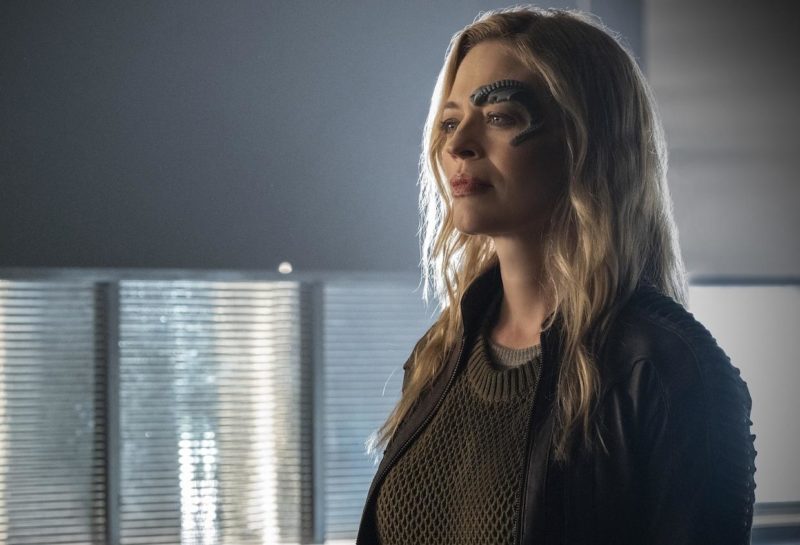 Image source: GameSpot
Seven of Nine is a former Borg drone whose consciousness was severed from the Borg by the crew of the USS Voyager. Born Annika Hansen, she was assimilated as a child and spent years trying to reconnect and discover the humanity denied her. Seven's addition to Star Trek: Voyager was controversial for its transparent attempt to add sex appeal, but she ultimately emerged as one of the show's most thoughtfully developed characters. That actress Jeri Ryan returns to make an appearance as Seven in Star Trek: Picard is a treat regardless of it's in a full supporting role or mere cameo.
What are your thoughts on this new Trekkie series? Tell us below!