You're in for a month full of coffee, pretzels, and pizza.
Starbucks Grande Wednesdays
Get your caffeine fix for Starbucks' featured beverages at just Php 100! Catch the promo from 3 PM to 6 PM every Wednesday.
Papa John's Payday Pizza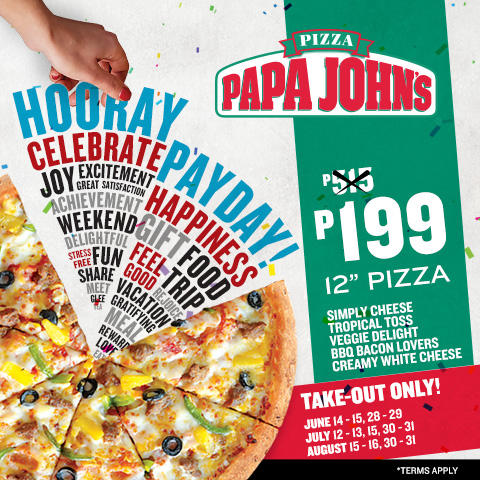 On Aug 15-16 and 30-31, your favorite Papa John's pizza is on sale for just Php 199! Flavors include Simply Cheese, Tropical Toss, Veggie Delight, Creamy White Cheese, and BBQ Bacon Lovers.
Banana Bread at Boulangerie22
Get in on the last few days of Boulangerie22's Banana Bread promo! Buy any 2 variants of their delectable banana bread and get another one for free.
Auntie Anne's Pretzel Happy Hour
For every Tuesday of August, you can wolf down buy 1 take 1 pretzels at any Auntie Anne's branch! Move fast though, it's only available from 1 PM to 6 PM.
Cupcakes by Sonja's Sugar Rush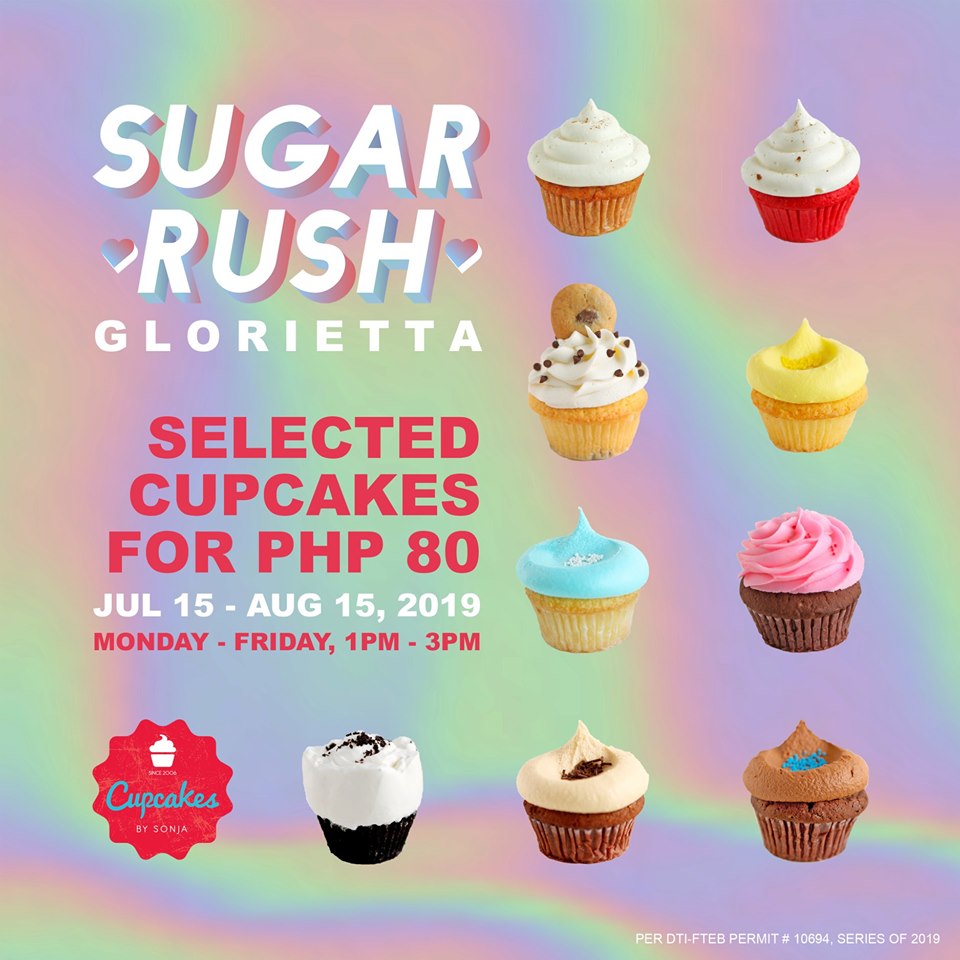 Get Cupcakes by Sonja's artisan cupcakes for just Php 80 until Aug 15! This is only available at their Glorietta branch though, so head over there between 1 PM to 3 PM during weekdays. More info here.
Eat-All-You-Can at Dohtonbori Megamall
Stuff yourself with unli okonomiyaki and yakiniku at Dohtonburi SM Megamall's first anniversary! This eat-all-you-can promo is just for Php 600, and until August 13 only.
Beard Papa's Day
It's Beard Papa's birthday and treats await everyone! Enjoy cream puffs for as low as P68.
Where will you be heading to eat this August? Share it with us below!