This year marks the 122nd anniversary of Philippine freedom and independence. If everything was right with the world, we'd be spending June 12 attending various Independence Day parades and parties or planning a long weekend with our friends and family. But this year, we have to be content with staying at home.
But hey, it's not so bad with technology on our side. Thanks to generous directors, filmmakers, and organizations, we've been given free online streaming to various works. What better way to spend your virtual Independence Day than to watch films and theater plays made by Filipinos? Organize a virtual Independence week streaming party with your friends and celebrate in the comfort of your home.
Hele sa Hiwagang Hapis by Lav Diaz
"Interconnected narratives on the Philippine Revolution of 1896-1897 against the Spanish characterize, the story of the ballad Jocelynang Baliwag, which became the hymn of the revolution; Gregoria de Jesus' forlorn search for the body of the Father of Philippine Revolution Andres Bonifacio; the journey of our national hero's fictional book characters Simon and Isagani; the role of the Philippine mythical hero of strength Bernardo Carpio and the half-man, half-horse tikbalang/engkanto, and a discourse on the Filipino psyche."
Starring: Piolo Pascual, John Lloyd Cruz
Lav Diaz's ambitious 2016 eight-hour film is set to stream online from June 12 to 14 in celebration of Philippine Independence Day. Hele is a historical fantasy drama set after the Philippines is freed from Spain's rule. It competed at the 66th Berlin International Film Festival and won the Alfred Bauer Prize. If you didn't have the time to watch it then, maybe now you can screen the film in its entire eight-hour glory.
Ang Huling Cha-cha ni Anita by Sigrid Bernardo
"A 12-year old Anita falls in love with the new woman in town; years later, a girlhood crush blossoms during the Fiesta of Santa Clara in Obando, Bulacan."
Starring: Angel Aquino, Therese Malvar
Sigrid Bernardo's first feature-length film, Ang Huling Cha-cha ni Anita has racked many awards since it premiered at the 2013 CineFilipino Film Festival. It won the festival's four major awards: Best Picture, Best Actress, Best Supporting Actress, and Best Ensemble. It went on to win at other prestigious local award-giving bodies such as Gawad Urian, PMPC Star Awards, and Gawad Tanglaw. Internationally, the film won a Special Mention Award at the Osaka Asian Film Festival and has been screened at various international festivals.
Cha-cha will be screened for free by the UP Center for Women's and Gender Studies on June 15 from 2-5 PM. Click here to register.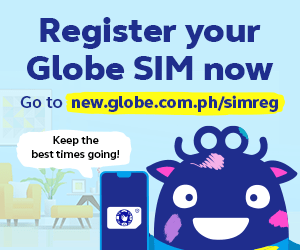 Virgin Labfest 2020: Kapit
For the first time ever, the Cultural Center of the Philippines' annual theater festival for new one-act plays goes online. This year's Virgin Labfest is dubbed
Kapit: Lab in the Time Of COVID
and will feature 18 plays, a combination of new works, revisited works, and staged readings. These are available for streaming at Vimeo.
To watch all 18 plays, viewers can choose from two packages: the Regular Series Package, which is priced at P100, and the Premium Series Packaged priced at P200 which includes additional content and interviews. Click here to know more about VLF's 2020 online schedule and more details on the series packages.
Smaller and Smaller Circles by Raya Martin
"Two Jesuit priests, Gus Saenz and Jerome Lucero, perform forensic work to solve the mystery revolving around the murders of young boys in Payatas, one of Metro Manila's biggest slum areas. While dealing with the systematic corruption of the government, church and the elite, the two priests delve into criminal profiling, crime scene investigation, and forensic analysis to solve the killings, and eventually, find the murderer."
Starring: Nonie Buencamino, Sid Lucero, Carla Humphries Ricky Davao, Bembol Roco, and Christopher De Leon.
Smaller and Smaller Circles is based on a 2002 novel of the same name by F.H. Batacan. The crime/thriller film adaptation was released in 2017 and even went on to be screened at the 2017 Busan International Film Festival and the 2018 Udine Far East Film Festival. Although the movie closely followed the book, reading it first before will make the viewing experience richer. Watch the full film on YouTube.
Neomanila by Mikhail Red
"Toto, a teenage orphan, is recruited by a notorious death squad. Irma, the group's leader, soon becomes a maternal figure to the young boy. As the two form a familial bond, their loyalties will be put to the test when one of their targets turns out to be a familiar face."
Starring: Eula Valdez, Timothy Castillo, Rocky Salumbides, Jess Mendoza, Angeli Bayani
Mikhail Red's Neomanila premiered during the 2017 Quezon City International Film Festival before it had its theatrical release in March 2019. The film explores the underworld of hitmen and crimes in the slums of Manila. At QCinema 2017, it won Audience Choice Award and Best Artistic Achievement. It also won Best Cinematography at the Gawad Urian Awards in 2018, Most Promising Talent Award at the Osaka Asian Film Festival 2018, and even became an Official Selection at the International Film Festival Rotterdam 2018. Watch the full film on YouTube.
Women of the Weeping River by Sheron Dayoc
"Two women in a remote Muslim community confront an escalating blood feud and reach deep into themselves in hopes to undo the feud stretching back generations."
Starring: Laila Ulao, Mariam Zimadar Caranay-Raper, Taha Daranda, Sharifa Pearlsia Ali-Dans
This heartbreaking award-winning film by Sheron Dayoc will leave you with heaviness in your chest, but it's worth the watch. The film shows the ugliness of war, how it continues to ruin the lives of thousands who are caught in the long-standing crossfire. Women of the Weeping River has had its fair share of awards, both from local and international bodies. During the 2016 QCinema International Festival, it successfully bagged the awards for Best Picture, Best Actress, and Best Supporting Actor.
K'Na the Dreamweaver by Ida Del Mundo
"When K'na, a young T'boli woman, becomes a dreamweaver, she has the chance to weave together her village's warring clans. But, will she give up true love to do so?"
Starring: Mara Lopez, RK Bagatsing, Alex Medina, Nonie Buencamino, Bembol Roco and Erlinda Villalobos
Ida Del Mundo successfully weaves together storytelling with Philippine culture in K'Na the Dreamweaver. It is a typical love story from afar but up close, it tackles preserving culture either through the bright fabrics K'Na makes or through following the customs of her village. The film captures the beauty of the location — Lake Sebu's emerald waters and blue skies are stunning — and the beauty of culture we wouldn't get to know and see without films like these. Even the T'boli dialect the actors speak in the film will be a delight to viewers.
Water Lemon by Lem Lorca
https://www.youtube.com/watch?v=rsHr_2kIuo8
"Water Lemon is set in the coastal town of Mauban, Quezon, where the mundane lives of a grieving widow, a socially handicapped genius, and a helpless grandfather interconnect to create bumps in their flatline lives."
Starring: Junjun Quintana, Tessie Tomas, Meryll Soriano, Alessandra de Rossi, Lou Veloso, Lui Manansala, Menggie Cobarrubias and Daniel Marsh
Cap off your streaming party with Lem Lorca's Water Lemon, a pleasant depiction of the stillness of rural living at Mauban, Quezon. But that is not all there is to the film. It also brushes on societal and political issues, globalization, the gifts of the internet, and environmental concerns, all of this topped off with a quirky rom-com theme. Water Lemon won the QCinema 2015 award for Best Actress, Best Screenplay, and Best Supporting Actor.
Which of these films are you watching first?