With wacky politician-wannabes, the Pope causing a nationwide standstill, numerous Carmageddon that sucked the life out of commuters, a bullet-planting fiasco and Adele saying hello, 2015 proved to be quite the eventful year for Filipinos. But as cray as 2015 was, 2016 is already looking pretty cray itself.
Start marking your 2016 calendars as we list down 8 big events in 2016 that will make it a year of sugar and spice and everything nice (and really, really bad weather).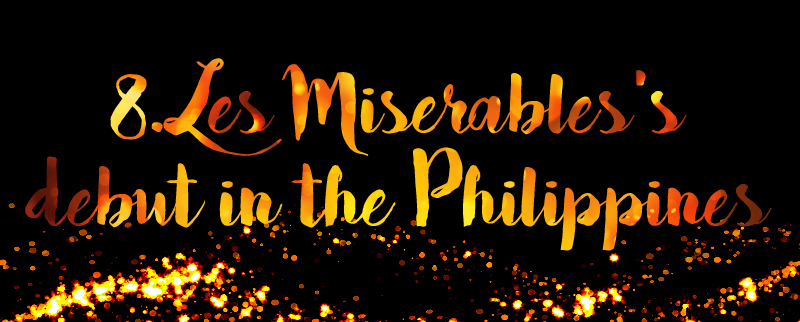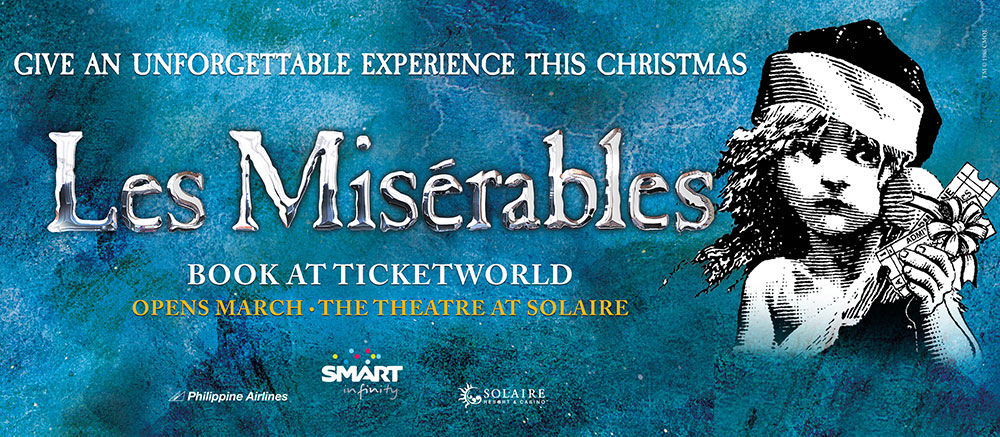 Fans of Les Miserables have dreamt this dream for a while now and finally, this dream will be coming true in 2016. The Boublil & Schönberg's iconic musical will be debuting at The Theatre in Solaire Resort from March 11 of April 3, 2016 for the first time on its Asian tour. The gala night will be on March 16 at 7:30PM. There will be shows from Tuesdays to Fridays at 8PM, and shows on Saturdays and Sundays at 2:30PM and 8PM.
The Victor Hugo-inspired play will have Filipina singer and actress Rachelle Ann Go as Fantine, Award-winning actor Simon Gleeson as Jean Valjean, and Earl Carpenter as Javert.
Ticket selling will start on March 16, 2016 from the Ticketworld site and its outlets. Tickets prices are set at P7,000 (VIP) and P5,800, P4,500, 3,350, and P1,750 (reserved seating).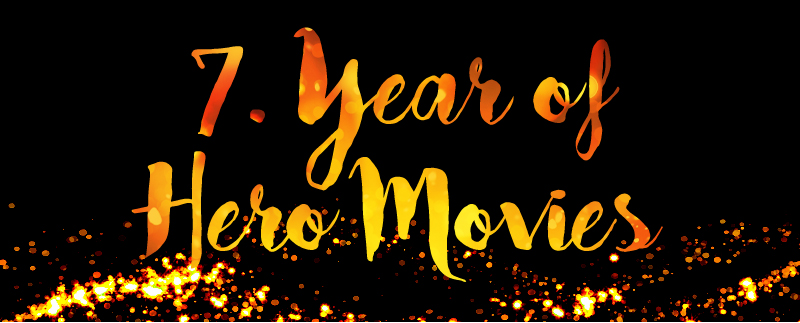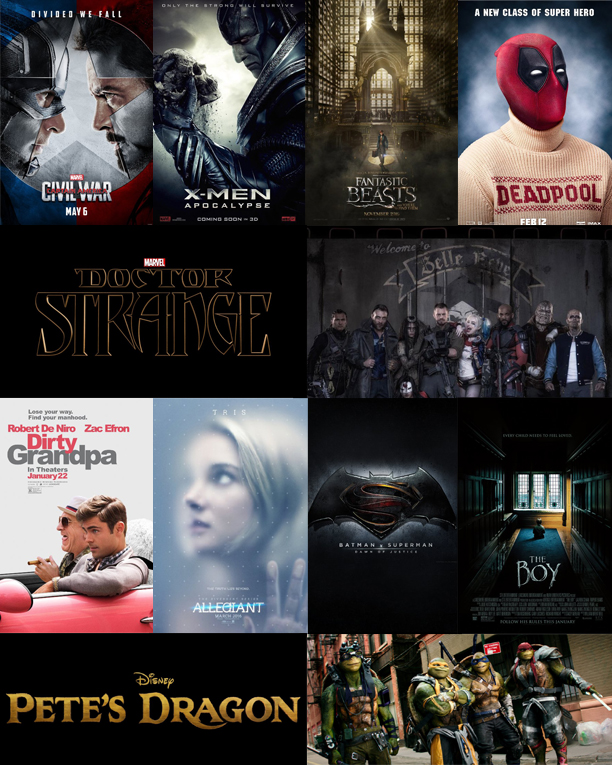 Movie buffs will also have a great year ahead of them thanks to 2016's slew of great movies.
The hero genre, specifically, will be be going all-out with the many, MANY superhero movies lined up. Hero fans, prepare your wallets for X-Men: Apocalypse (May 27), Teenage Mutant Ninja Turtles: Out of the Shadows (June 3), Batman v Superman: Dawn of Justice (March 25), Suicide Squad (August 5), Captain America: Civil War (May 6), and Deadpool (February 12). Online games like Assassin's Creed (December 21) and Warcraft (June 10) will also be on the silver screen this year. Comicon is also looking like it's going to be one hell of a show.
Kids and kids at heart will also have a great year with movies like Pete's Dragon, and The Secret Life of Pets (July 8) and the much-awaited Finding Dory (June 17). Other children's classics like The Legend of Tarzan (July 1) and The Jungle Book (April 15) will have their live action debut this year as well.
After a long time, Independence Day: Resurgence (June 22), will finally see the light of day, 19 years after the first movie's release. Another exciting release is the comedy reboot of Ghostbusters (July 15). Who ya gonna call?
Books-turned-movies will also grace our theaters this year with releases like Jane Austen and Seth Grahame-Smith's Pride and Prejudice and Zombies (February 15), Lewis Caroll's Through The Looking-Glass, And What Alice Found There (May 27) and Dan Brown's Inferno (October 14).
The Divergent Series: Allegiant (March 18), the first movie of the final book of the said series, is divided into two movies. The next and final movie will be released in June 2017.
Potterheads will finally have a reason to wear their robes again for the release of the Fantastic Beasts and Where to Find Them (November 18). Other fantasy movies like Doctor Strange (November 4) and Miss Peregrine's Home For Peculiar Children (December 25) will also grace the silver screen.
Notable comedy movies like Dirty Grandpa (January 22), How to Be Single (February 12) and Whiskey Tango Foxtrot (March 4) will also be released this year for those seeking a light-hearted movie date.
Great romantic movies like Let it Snow (December 9), My Big Fat Greek Wedding (March 25) and Bridget Jones's Baby (September 16) are also 2016's gifts for those who love to love.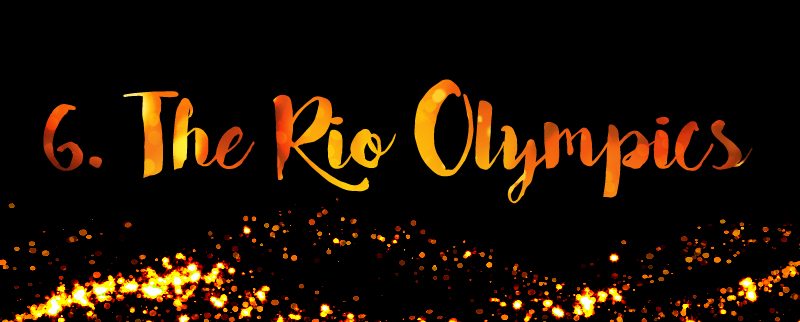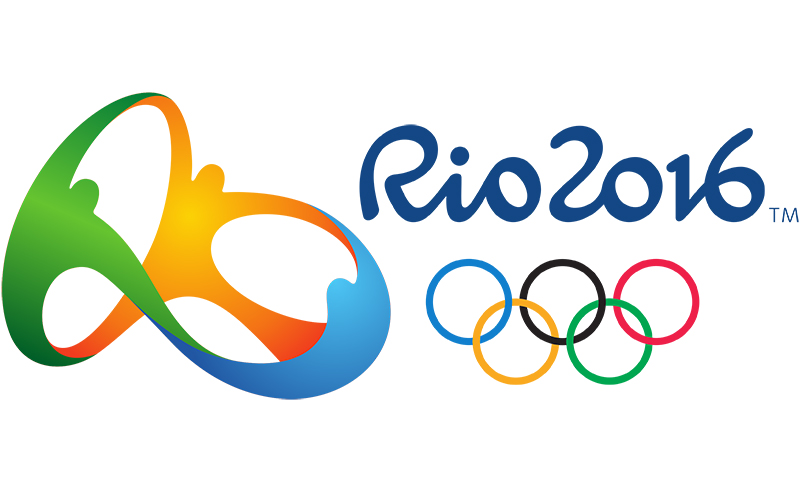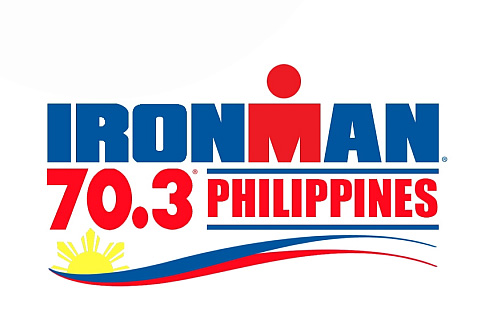 Rio de Janeiro will be extra crowded this August because of the 17-day Olympics, the biggest sports event in the world. With Brazil being the first South American country to host the Summer Olympics, the pressure has been higher for their government to up the ante. Skepticism has already risen about their preparation a year before the event will take place. Even International Olympic Committee Vice-President John Coates described Brazil's preparations as the "worst ever" but we won't really know until the Olympics take place. However the preparations will turn out, what's important is that the best athletes of the world get to strut their stuff for the glory of their countries.
The Philippines is estimated to send only 8 players to the Olympics, according to Philippine Sports Commision Chairman Richie Garcia. 11 Filipino athletes represented the country in the last 2012 London Olympics.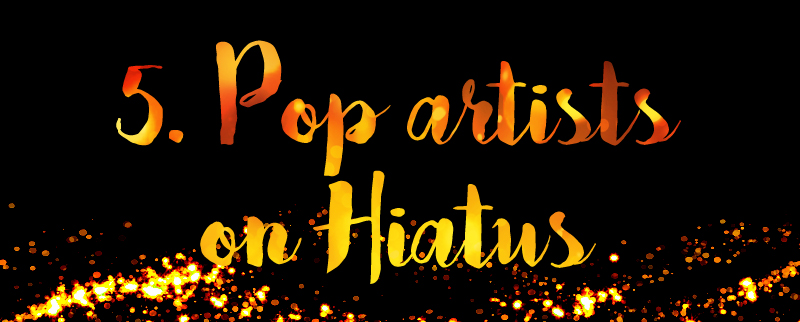 This year, some artists saw the need to take a break in their music careers. If it's related to Adele's comeback, we'll never know.
After her explosive comeback with 1989, Taylor Swift thinks that she needs "to give people a breather."
"…Because at a certain point they're going to get a little sick of hearing about me. So I'll need to go away for a while then, depending on my gauge on how sick of me they are, I'll decide when to put out the next album." Okay, Tay. Just make sure to add the Philippines to your tour next time.
Along with his BFF Tay-tay, Ed Sheeran also wanted to escape the limelight (and basically everything and everyone he knows) this year. He shares, "My plan is to get rid of my iPhone, get rid of Internet, get a Nokia 3310, and just go off into the wilderness somewhere for a bit. Even if it's just a month without contact with other people." Take your time, Ed. We're pretty sure people won't stop singing Thinking Out Loud any time soon.
All of One Direction agreed that they will be taking a year-long break from each other and touring. 1D better not prolong their hiatus too much because a rampage from 15-year olds is not something we want to go through this year.
Sam Smith, another Brit from the hiatus club, will also take a break this new year after three years of working nonstop. Smith says he wants to live his life as a normal 23-year-old and that his "love life, the downs and ups, it never stops, so I'm always inspired by stuff like that, but it'd be good to spend some time dating." Hiatus or not, a date isn't that hard to get if you're Sam Smith. But oh well.