Nilalang as a premise had so much promise. Anyone who has seen the trailers saw a visual spectacle with just the right amount of grit and mystery to perhaps capture the magic of urban horror that is right at home in the Philippine setting.
Seeing as the film swept the technical awards during awards night, one might be inclined to think this is a really great film to watch. Unfortunately, everything else about the film held it back from the greatness that was right at its fingertips. Let me count the ways Nilalang blew it and perhaps why the film has quickly been pulled out of cinemas, no pun intended.
Obviously, there will be spoilers. If you're still interested in watching the film (WHY), feel free to check out another 8List. Otherwise, keep scrolling.

And by "too dark," I don't mean "dark and gritty" at all. Instead, we're talking about the fact that night scenes don't really let you see anything and thus, the visual spectacle of Maria Ozawa doing martial arts looks downright terrible and could lead to eye strain, more than her older videos ever did.
For a technically sound film, this seems to be a glaring oversight.

Why would anyone have to do anything at any specific point at all? The vengeful spirit after Maria Ozawa seems to be taking his sweet time and doesn't even pose a threat until the people are trying to move out against him. Zahagur should be a class-A threat, but the disjointed storytelling made it seem like he was being an idiot all throughout.


If he can possess multiple people at a time, or jump from body to body, what prevents him from jumping to Cesar Montano's body when he begins to have the upper hand on Maria Ozawa? It doesn't make any sense because nobody bothered explaining the scope of his power. Is he omnipotent? Why did he wait all this time to deal with his targets?

People stumble from set piece to set piece without any rhyme or reason. For a film that's pretty exposition-heavy, the exposition explains nothing and just takes away from the action. Despite all that, the so-called action makes no sense, either. Why would the Yakuza be holding the book of Ishi? Why can't Zahagur infiltrate that and get or destroy the book? Who's writing this crap?!?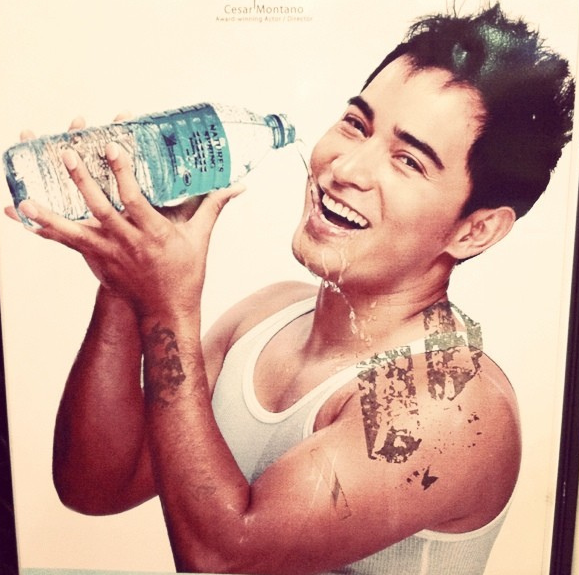 Not pictured: the paragon of unbridled masculinity.
Aubrey Miles shows up in one scene and is promptly murdered afterwards. Yet again, a female character is turned into a plot device to give motivation to the male lead, who quickly moves on to Maria Ozawa a few moments later, because he is the paragon of unbridled masculinity.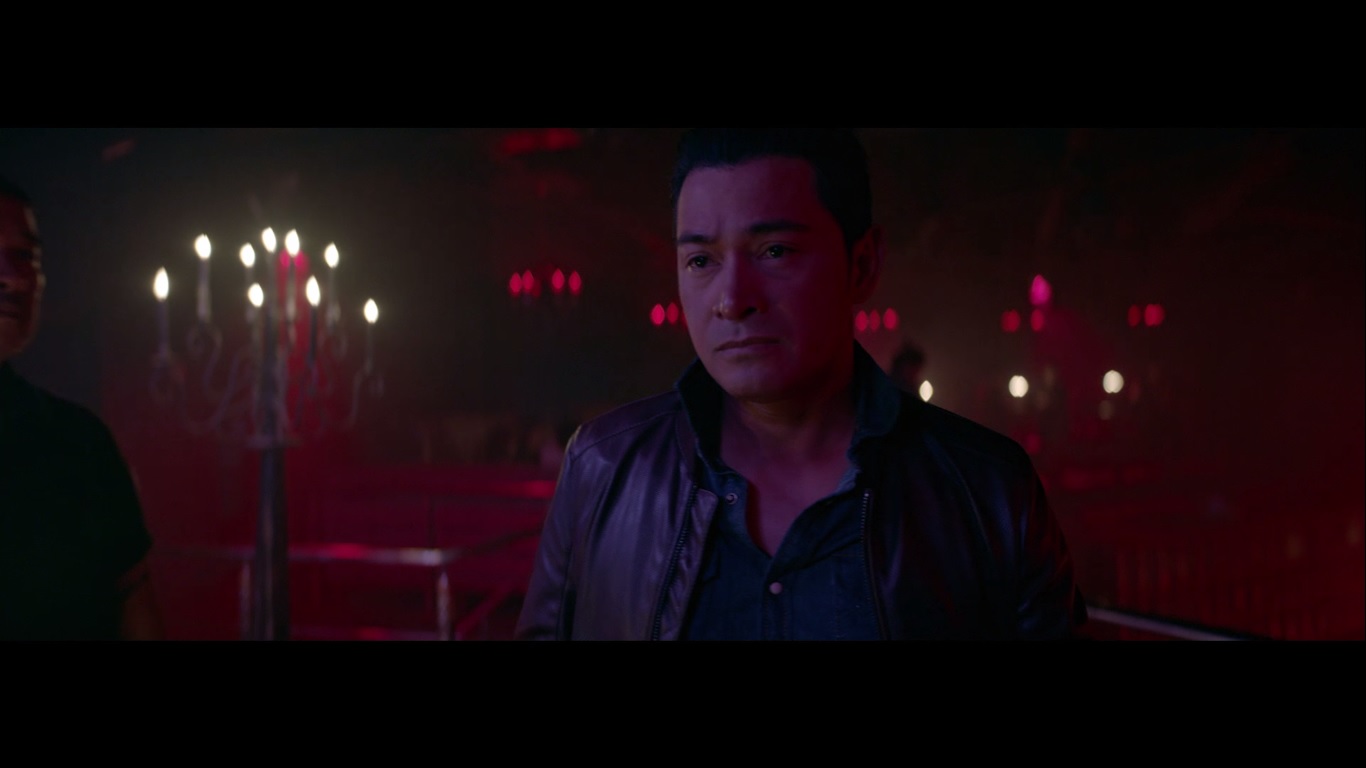 If you wanted to see someone who actually thought out how to deal with a demon that can transfer from body to body, watch the film Fallen, starring Denzel Washington. It wasn't a good film at all, but it at least set clear rules and limits and a sound strategy to deal with the film's villain.
Tony, Cesar Montano's character, does no such thing. He refuses to believe in spirits until it's way too late, yet only pays lip service to the notion of fighting a demon. He still insists on shooting with guns, and has no semblance of a plan of action outside of "let's hope the plot makes Zahagur stupid enough to fall for this."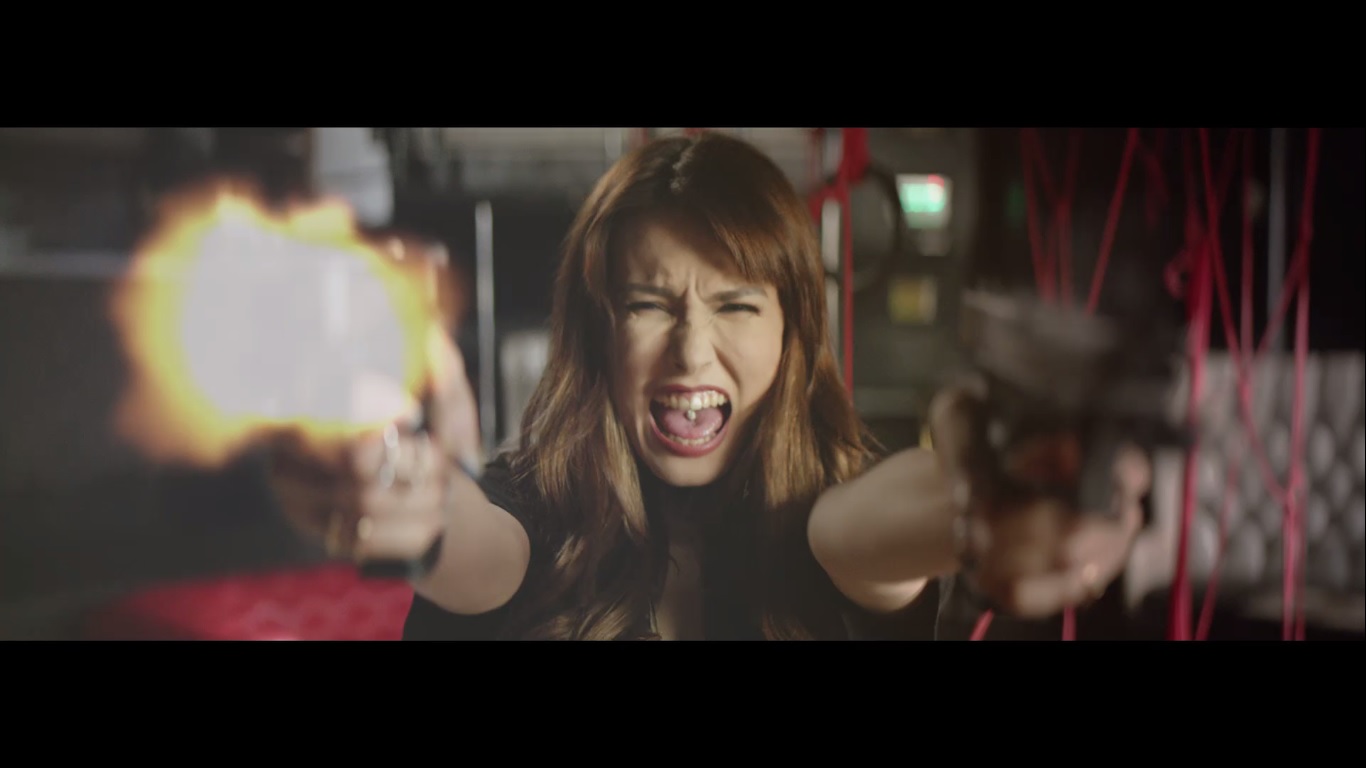 If you are the target of a vengeful spirit, why do you need to go to where he is? Why not let him come to you? And if he can possess people at will, why would you want to send a ton of people to where he is? And why would you show up late to the fight after calling for backup?!?
Nilalang's plot was so bad, the story for this film seems like LOTR in comparison.
The worst part of the whole thing was that whenever someone was possessed, they had to kill the host to get away from Zahagur, yet they never seemed to show an ounce of remorse for the person they just killed. Remember: they are possessed by a demon. They are not in control of their actions.
Worst of all, either Zahagur is still on the lose at the end of the movie, or there are more demons just like him and Cesar Montano and company would rather just kill the hosts instead of dealing with the demons. Which leads to the question: why don't the demons try possessing Cesar Montano to get it over and done with?
I wanted to root for Nilalang. I really did. Unfortunately, it appears that Maria Ozawa's attempt at making her mark on Philippine cinema may not arrive anytime soon. At least, as long as she relies on writers who can't write storylines any better than the ones her porn flicks used to feature.
What were your thoughts on the movie? Share them in the comments below!