Almost everyone in Sandwich, the OPM alt rock monster of 20 years, has played DJ sets and loves to spin decks for intimate listening sessions or even the occasional thumping club venue.
Frontman Raimund Marasigan and guitar player Mong Alcaraz are legit remixers themselves, having dug into tracks from Radioactive Sago Project, The Itchyworms, Taken by Cars, and Rivermaya to transform them through their own musical collage.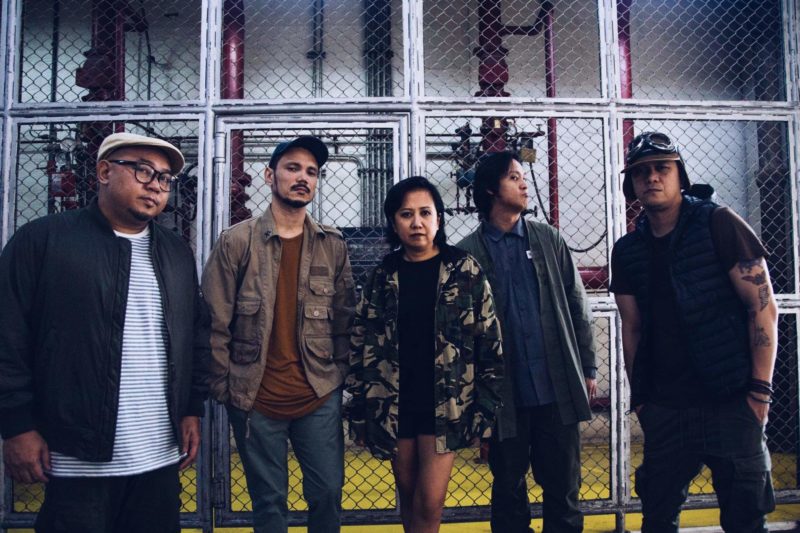 So it was from this kind of standpoint—fueled by an unhappy accident that we'll talk about later—that the band tried its hand at actually embracing the concept of a remix album, something they could perform at club settings.
Space/Spase is 10 remixes of songs from five studio albums. Originally intended to be a live-only hybrid set, it immediately became clear to guitarist and chief remixer, Alcaraz, that this was something that needed a proper anthologizing, release, and hype. To be its own creature that could still fit on the shelf beside the other tall trees of their multi-awarded discography.
Taking the time to indulge their love for vinyl and record-digging, hip-hop breaks, Olongapo funk, house, electronica, and the myriad forms of modern dance music, their record label PolyEast Records was then more than happy to dot the I's and cross the T's in terms of clearing the songs and their copyrights for release.
A true collaborative effort—mostly sans drummer Mike Dizon (for reasons that will become clear later)—the production of the album saw bassist Myrene Academia, guitarist Diego Castillo, Alacaraz, and Marasigan spoiling themselves silly with the sonic richness of these remixes, rethinking old songs, and polishing them to be able to meet other minds and ears in apt settings.
The arena rock grandeur of "2 Trick Pony" has now become an upbeat and fun boppity electronic jig. "Sunburn" now has resonant echoes of Japanese pop and quirky dancefloor frolic. Meanwhile, "Betamax" has been transformed into a funky, elbow-clucking brass tune that would be a great soundtrack to Manila's chaotic commute. But best of all, for me, the road rager "Walang Kadaladala" flowers into a hidden gravitas by way of one of those classic DJ Shadow cut-and-paste pastiches, newly clothed yet still grease-faced and grim.
Last November 21, at the offices of PolyEast Records, the band spoke to 8LIST and took us behind the scenes, through the making and curation of what they call a Club Sandwich Re-Mix Album. In a surprisingly candid atmosphere, they also took the time to dig into how creative surprises can still truly happen to veterans like them, the importance of becoming the best musician one can be as a journey to authenticity, and how they trust each other to guide them to that elusive flow of mighty inspiration.