We don't know about you, but whoa are we currently *obsessed* with the hit ENA drama Extraordinary Attorney Woo!
Fun and refreshing, it follows the story of Woo Young Woo (Park Eun-bin), a brilliant rookie lawyer with an autism spectrum disorder, who slowly but surely breaks away from her comfort zone as she navigates through the many challenges of the real world—from dealing with discrimination and workplace rivalry to experiencing first love!
Extraordinary Attorney Woo, which started airing in June, is headed to its finale this week (*SOB*), and what better way to ease the looming post-K-drama depression than checking out some pretty cool merch? Here, we list down eight goodies for the series' biggest fans that are absolutely dae-to-the-bak!
Extraordinary Attorney Woo Official Script Book
Whether you can understand hangul or not, this script book is a definite must-have! Not only does it contain the official script of the series, but it also includes some special items like message cards from the show's writer and actors, a poster postcard, and a business card set featuring the Hanbada team!
Preorder here: Makestar
Extraordinary Attorney Woo Premium Blu-ray
If you've been a K-drama fan for a while now, you would know that Blu-ray versions offer something that streaming apps like Netflix couldn't—director's cuts, exclusive behind-the-scenes clips, interviews with the cast, and other paper goods that collectors will love! But there's a catch: The wait can be quite long. The premium Blu-ray edition of 'Extraordinary Attorney Woo' is set to be released in April next year.
Preorder here: KTOWN4U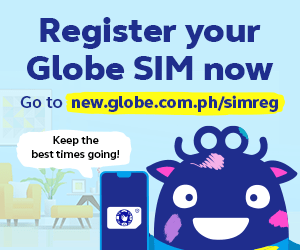 SEMICODE Capture Bag in Crinkle Brown
Cop the exact same bag that Woo Young Woo carries wherever she goes! SEMICODE's Capture Bag has a classic design that features a rectangular silhouette flap with a hidden magnetic closure. The best part about this bag besides its practical, carry-all size? It's made of premium vegan leather with natural gloss!
Get it here: W. CONCEPT
K-Fashion Essentials: Here's How You Can Look Like Your Fave Idols and Artists
K-Fashion Essentials: Here's How You Can Look Like Your Fave Idols and Artists
Ina Louise Manto | Aug 01, 2022
TROIKA Jack Pott The Whale Charm Keychain
Woo Young Woo's love for whales is infectious! So much so that it got us looking for the tiny whale keychain that's dangling on the side of her bag. And, it's definitely this! Available in gunmetal gray and silver, it can be personalized through engraving.
Get it here: TROIKA
Ocean Wave LED Light Projector
https://www.youtube.com/watch?v=bIbz6UZA4lI
Remember the very first gift that Lee Junho (Kang Tae-oh) gave Woo Young Woo? It was an LED light projector that recreates ocean waves. If you don't have your very own Junho to give you something similar, you can just get one for yourself and make your nights a li'l bit more relaxing.
Get it here: Shopee
Swimming Whale Glass Tumbler

Enjoy your favorite beverage in a glass tumbler that would make Woo Young Woo's eyes sparkle in excitement! This particular tumbler can hold up to 500ml and comes with a flip lid.
Get it here: Shopee
Whales Candle
From local business MARI MA-ART-E, this Extraordinary Attorney Woo-inspired candle is infused with notes of cotton blossom, linen, powder, and violet to recreate a fresh sea breeze scent that calms the mind and soul.
Get it here: MARI MA-ART-E
Whoa Whoa Tote Bag
Woo Young Woo's bag may be a wee bit too expensive for some fans, so here's an alternative: A trusty canvas tote bag from student-run business T-Three bearing symbols that viewers will easily recognize!
Drop them a message to pre-order here: T-Three Instagram
BONUS: FREE Official Digital Goods!
Extraordinary Attorney Woo caps off each episode with charming illustrations of key moments from the show. These illustrations are by talented South Korean artists, namely Jeong-oh, Jung Da-eun, Céz, and Yoo Bo-ra, who have made their digital goods available online for free, so fans of the series (like us!) can download and print posters and planners with drawings inspired by the well-loved K-drama.
Download the digital goods here!
Catch the last two episodes of Extraordinary Attorney Woo on Netflix this Wednesday and Thursday at 9:30 PM (UTC+8)!