Self-care isn't always applying serums and lathering lotion. It's also taking care of your health and using products that boost your hygiene. Here are 8 essential items that deserve a spot on your bathroom top shelf.
A water flosser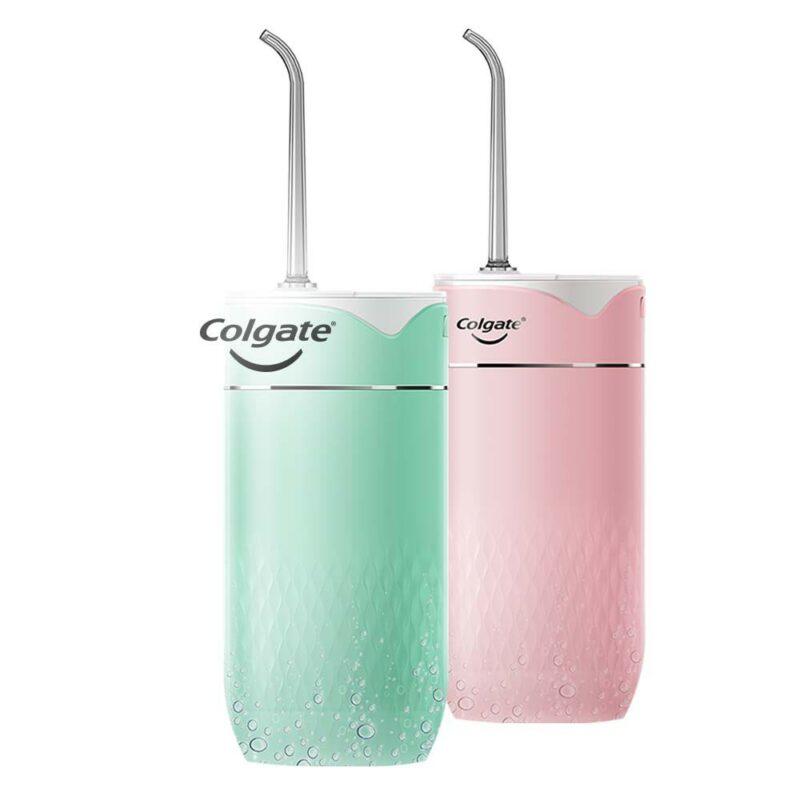 If flossing is such a chore for you, make it fun. Do away with the regular floss that strangles your fingers until they turn purple. A good water flosser could do the same. The fine stream of water removes plaque and dirt along the gum line and gives you a fresh deep clean. Check some out on Shopee or Lazada.
An effective gargle solution

ICYDK, we have about 700 species of bacteria in our mouths on a daily basis. When we neglect proper oral care, these bacteria (along with other environmental factors) could cause problems like a sore throat. And since a major symptom of COVID-19 is a sore throat, you can never be too sure or too safe. That's why you should have an effective gargle solution in your medicine cabinet to help nip sore throat in the bud.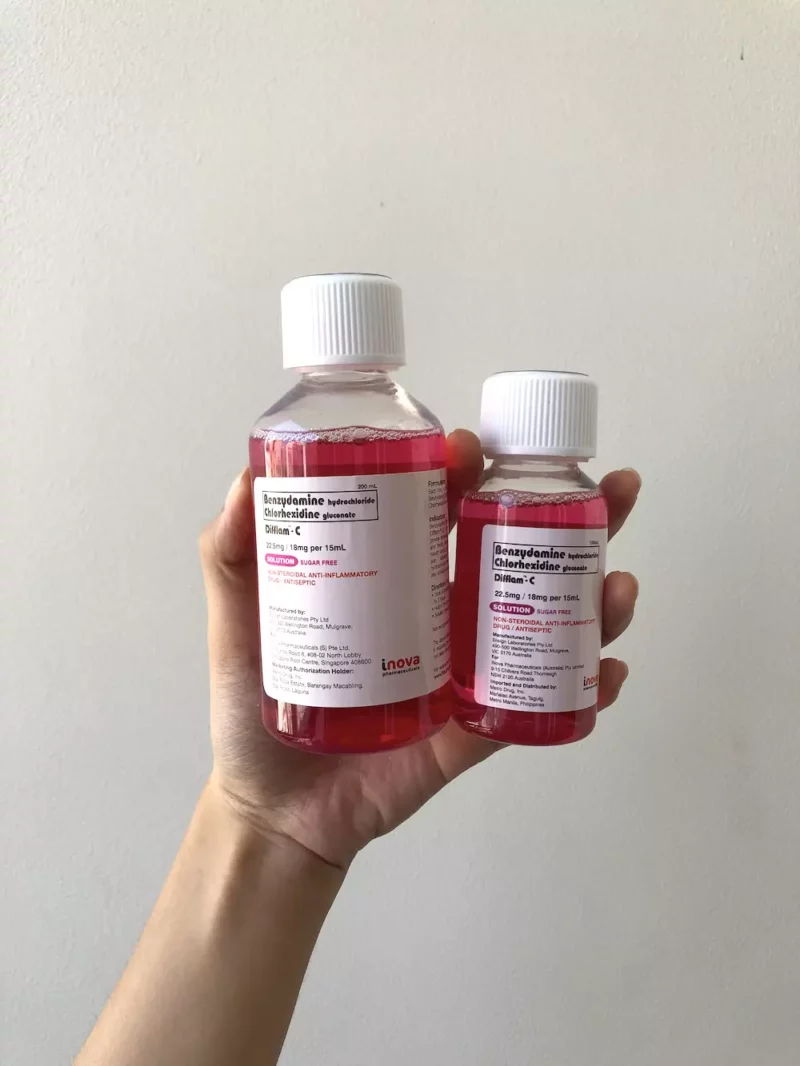 A recent in-vivo study done by the UERM Memorial Medical Center Research team shows Difflam-C, a locally-available antiseptic gargle solution, significantly alleviates the so-called COVID-19 Sore Throat – the most common symptom and a tell-tale sign of people diagnosed with COVID-19. The solution was tested on 219 COVID-19 patients who found relief from throat pain within 7 days of using Difflam-C.
What makes this gargle solution so effective? Difflam-C has a combination of Benzydamine HCl and Chlorhexidine gluconate which has anti-inflammatory, analgesic, anesthetic, and antiseptic properties. Aside from sore throat, it could also relieve you of other mouth infections. Having a bottle in your medicine cabinet (or even bringing it with you anywhere) is a must-have for extra protection against illnesses.
Find Difflam-C at the nearest Mercury Drug Store.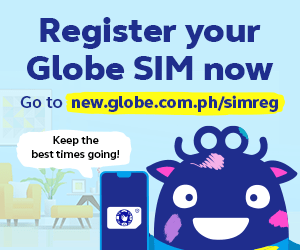 A tongue scraper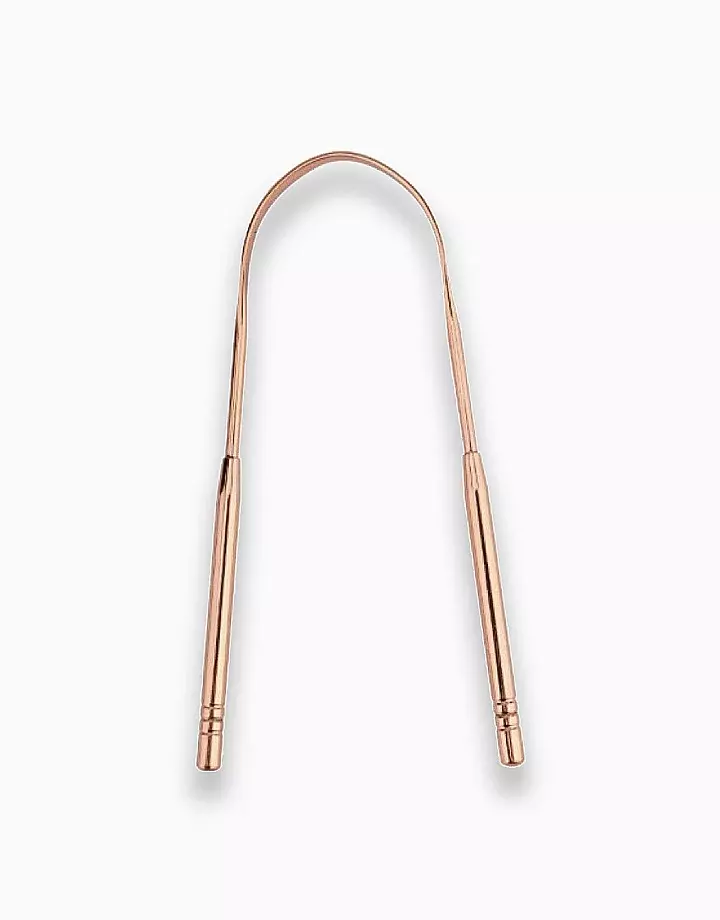 For the oral care enthusiasts out there, a tongue scraper is a must. It's not enough to aggressively brush your tongue (you should be doing that gently anyway), you have to make sure you get rid of as much bacteria from it as possible. Our tongues harbor about 50% of bacteria that contributes to bad breath, cavities, and other oral problems. You can find tongue scrapers at the nearest drug store or via BeautyMNL, Shopee, or Lazada.
A good sunscreen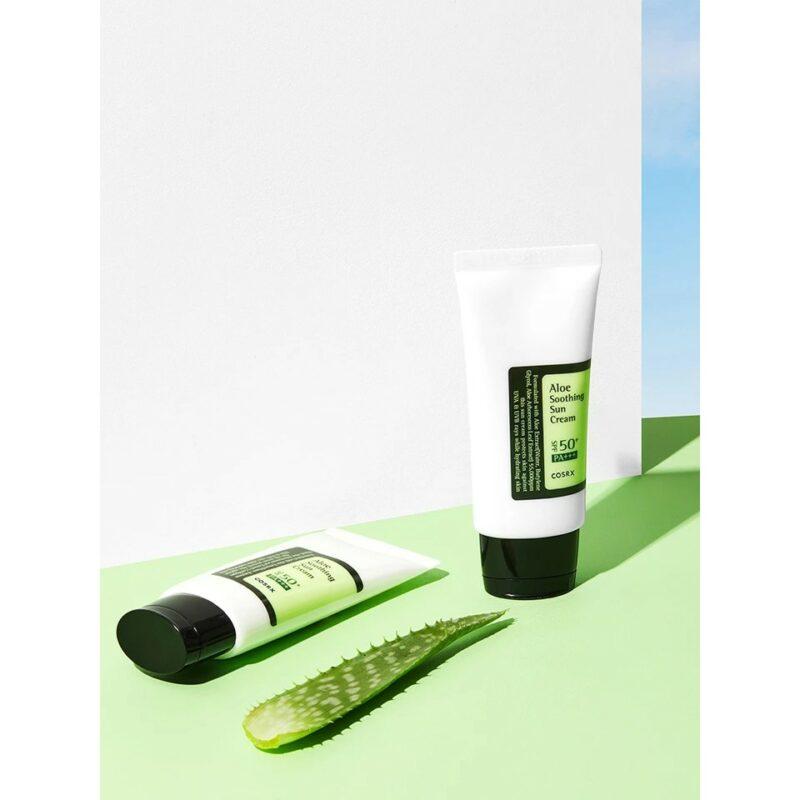 If there's one piece of advice all beauty gurus agree on, it's that everyone — regardless of the weather — should wear sunscreen. That's regardless of the weather or whether you're indoors. Never underestimate the negative effects of harmful ultraviolet rays. It could damage your skin, increasing the risk of skin cancer or speeding up aging. A good sunscreen like COSRX Aloe Soothing Sun Cream SPF50+/ PA+++ (P460), Biore UV Aqua Rich Watery Sunscreen (P460), or the AHC Natural Perfection Double Shield Sun Stick (P499) should do the trick.
Rechargeable cleansing device

Using a rechargeable cleansing device gives you a number of advantages. For one, you let the device do all the work for you. The silicone bristles paired with the sonic vibration also penetrate into your skin, dislodging dirt, oil, and makeup. Your fingers alone can't do that! Check out Happy Skin's Ultrasonic Silicone Rechargeable Cleansing Device for that fresh deep clean massage.
Facial roller + gua sha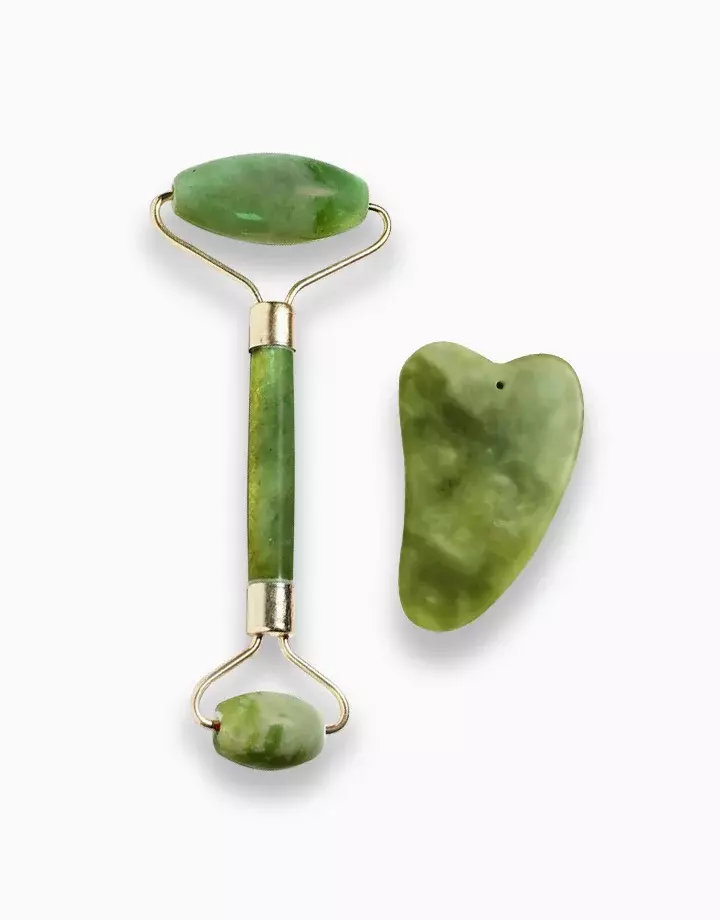 Don't be intimidated by these beauty tools. Anyone can use them and reap the benefits. Facial rollers and gua sha help remove puffiness in your face and reduce tension and inflammation. The result is tight skin and improved blood circulation. Look at how using these tools improved this girl's face in 30 days. Get your facial rollers and gua shas on BeautyMNL, Shopee, or Lazada.
Butt scrubs
Let's be real here — we all need to give our bottoms the proper care. That's just a fact of life. Working from home and sitting around all day doesn't do our skin good and it's time to correct that wrong. A tub of effective butt scrub should earn a space on your bathroom shelf. You can check out Mink PH's I Am Booty-ful Butt Scrub (P549), the SIMPLY HUE Shaky Bum Bum Scrub (P399), or the ever trusty A Bonne' Spa Milk Salt Body Scrub 350g (P59)
Proper cleansing oils and balms

After spending a whole day sweating through layers of skincare, makeup, and pollution grime, you need a cleansing oil to soften the dirt on your face and make it easier to wash off. Go for cleansing oils like the Dear Klairs Gentle Black Deep Cleansing Oil (P1,280) or the COSRX Pure Fit Cica Cleansing Oil (P690). You could also try cleansing balms like the Banila Co Clean It Zero 100ml (P1,150) or the Good Molecules Instant Cleansing Balm (P940)
What other essential items do you keep in your bathroom? Share them with us!
Check us out on Facebook, Instagram, Twitter, and YouTube, and be the first to know about the latest news and coolest trends!