Face shields are now part of every Filipino's hierarchy of pandemic essentials. It sits there right next to face masks, PPEs, and the best brand of alcohol you can purchase. Sure, we're ready to comply with the strict "No Face Mask + Face Shield No Entry" but that doesn't mean we're happy about it. Especially people with glasses. Watching a movie in IMAX and having to wear the 3D glasses was frustrating enough, now we have to deal with the struggle on a daily basis (at least IMAX was fun). But fret not, we heard your struggle. Face shields are here to stay (sorry, my fellow four-eyed peeps) so it's time to invest in one you can live in for the rest of the life in the pandemic. Here's where to buy the best face shields for people with glasses.
Happy Hygienist PH
View this post on Instagram
Happy Hygienist offers 2-mm thick Standard acrylic face shields (P350) with a Lite version (P250). These face shields eliminate the hassle for glasses wearers, you only need to put it over your forehead and adjust the garter at the back for the proper fit. You can move the visor up and down depending on your preference and enjoy the clear plastic quality that feels like you aren't wearing any face shields at all. Send them a DM on Instagram for orders.
Shirudo Philippines
View this post on Instagram
Say goodbye to nakakahilo and malabo face shields with Shirudo's Crystal Cover Shield. Its made from polycarbonate material with anti-fog tech and a detachable nose. Glasses wearers can simply let it sit on top of their specs. Each purchase comes with a box and a pouch for proper storage after every use. Send Shirudo a DM on Instagram for orders.
Copper Masks: How Do They Work And Are They *REALLY* Effective?
Copper Masks: How Do They Work And Are They *REALLY* Effective?
Meryl Medel | Jan 10, 2021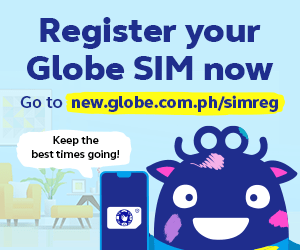 Acrylic Face Shield with Buckle (Lazada)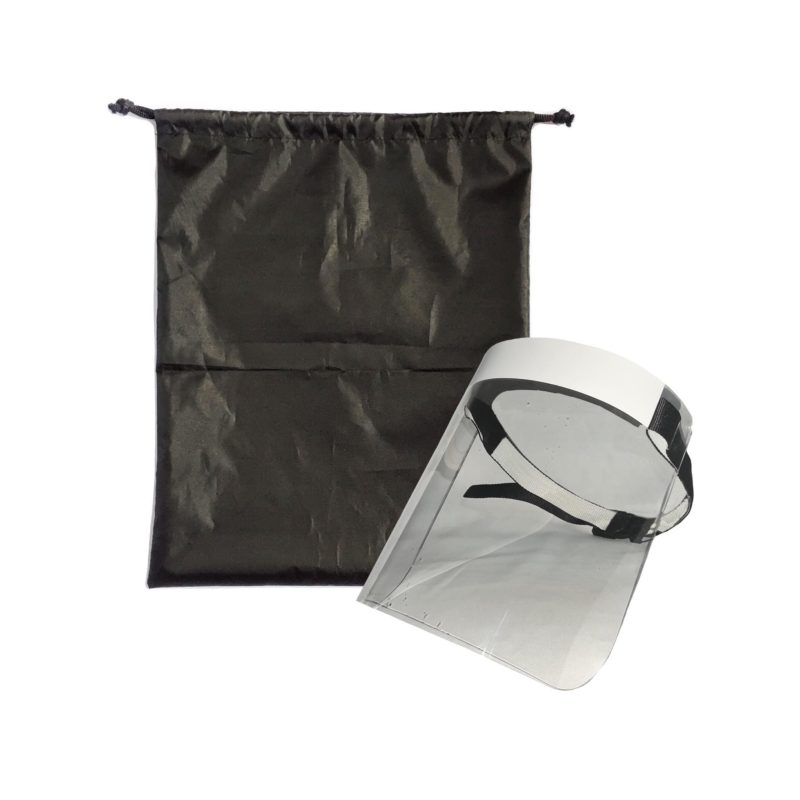 Face shields with forehead support focus come in different kinds of adjustable straps. This one features a buckle you can easily adjust to your liking. The acrylic visor is 2-mm thick and is made of medical-grade quality anti-UV material. The foam at the forehead makes sure your face is properly protected. Purchase one here for P255 and get a free pouch for storage.
Ace Hardware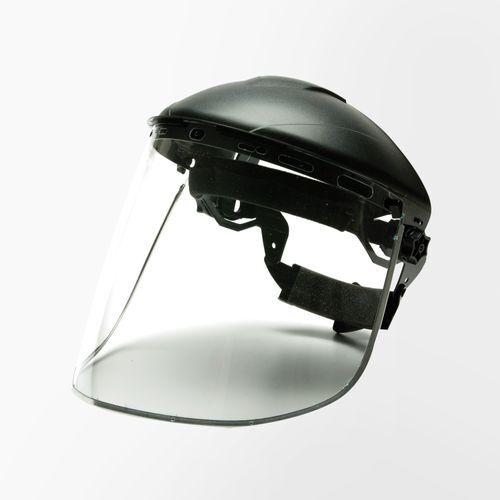 For those who don't want gaps with their face shields, this one from Ace Hardware functions perfectly. The Face Shield Helmet (P199), aside from being easy on the wallet, is also easy on those wearing glasses. It has an adjustable headband and can easily be cleaned by wiping the surface. Visit an Ace Hardware store or get yours online here.
Durable Acrylic Face Shield (Shopee)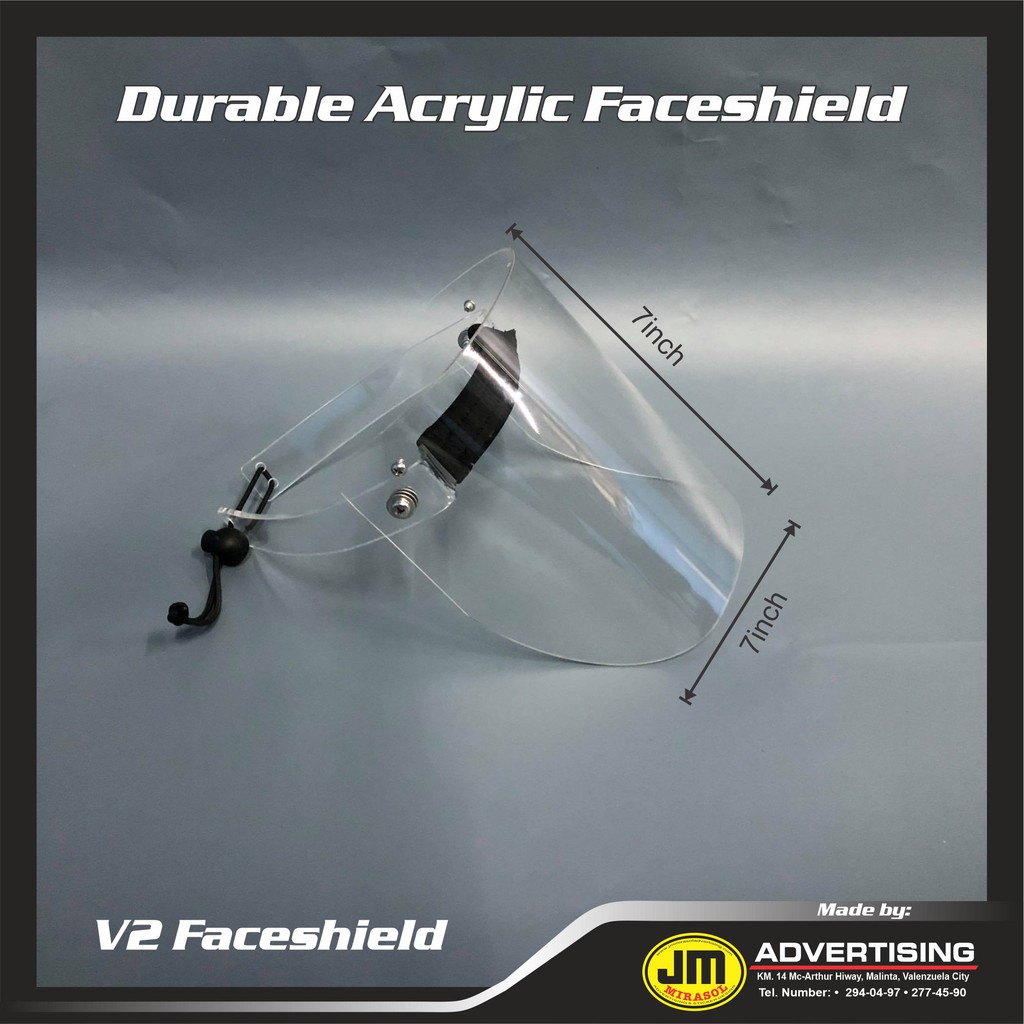 Shopee is a magical online world where everything you need is just at your fingertips, including face shields. This acrylic face shield (P250) eliminates the pressure on your glasses and nose bridge. The acrylic strip (which comes with fabric support for comfortability) rests on your forehead and is adjustable with a garter. The clear visor is also adjustable and easy to clean. You can also get an eye shield version. Get it here.
Acrylic Face Shield with Foam (Shopee)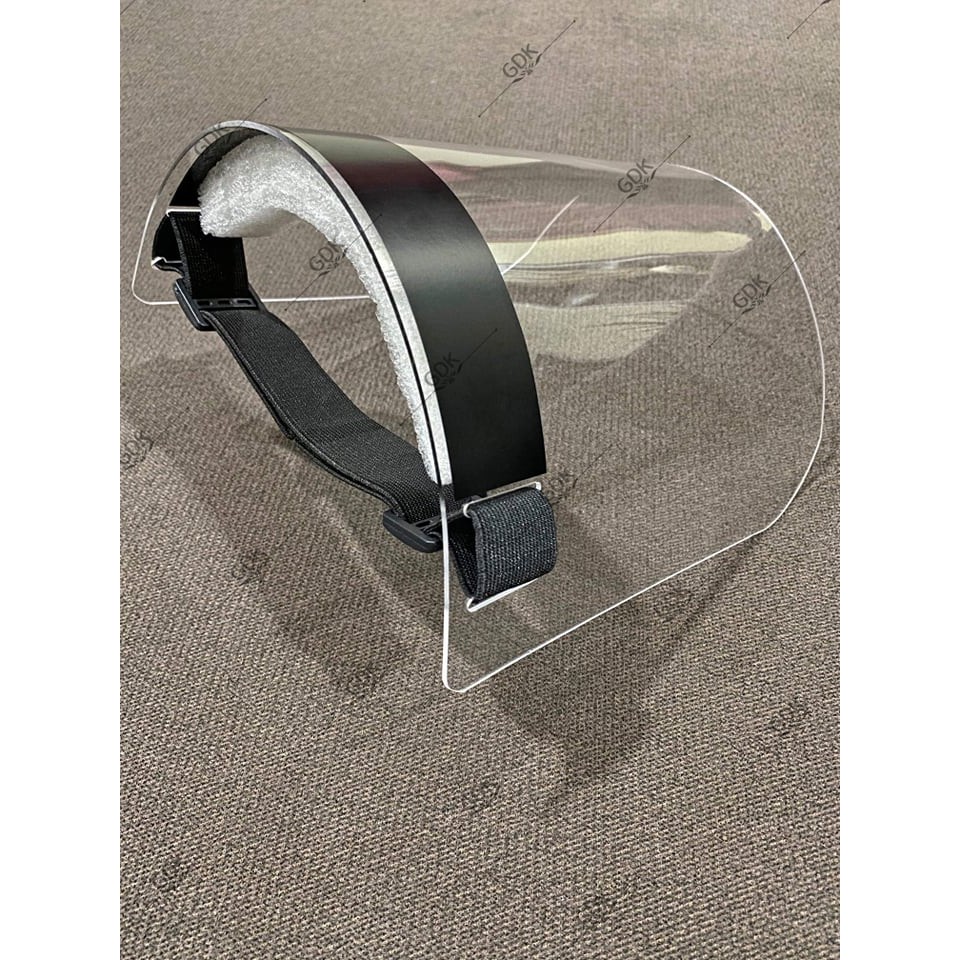 Reduce the strain on your nose bridge and ears, this Acrylic Face Shield (P200) from Shopee will do the trick. It also comes with a polyethylene foam that rests on your forehead to seal your entire face off from droplets. The shield itself is 8 inches long with a 1.5mm thickness. Get it here.
Acetate Face Shield (Shopee)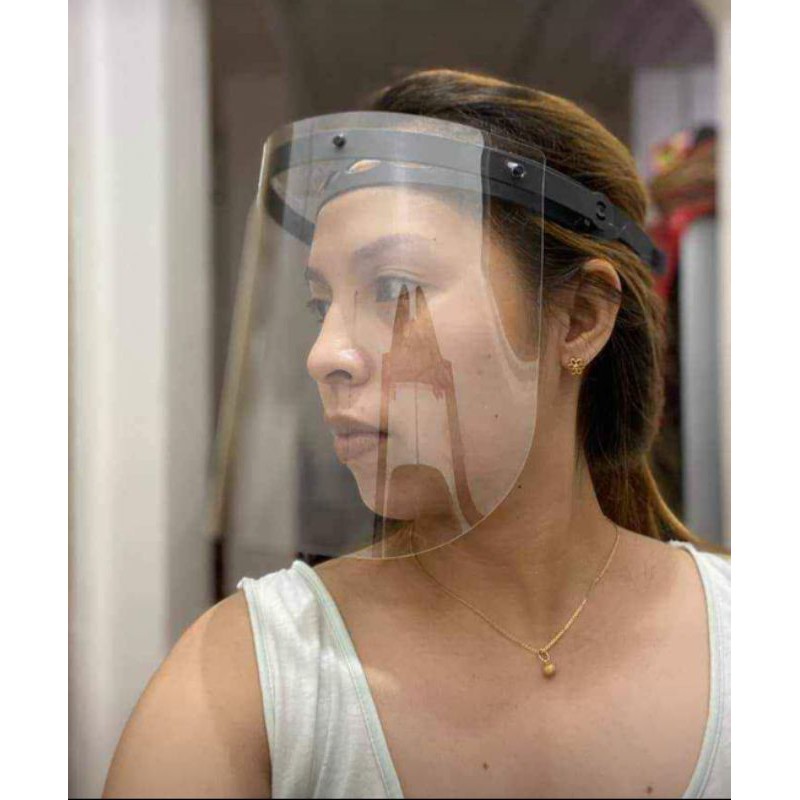 If you think the acrylic face shields with forehead support are too heavy, you're not alone. This acetate full face shield (P49) is a better alternative although it might not provide the clear vision quality acrylics have. The acetate is easily attachable but after a few uses, you might want to replace it. Get it here.
Heng De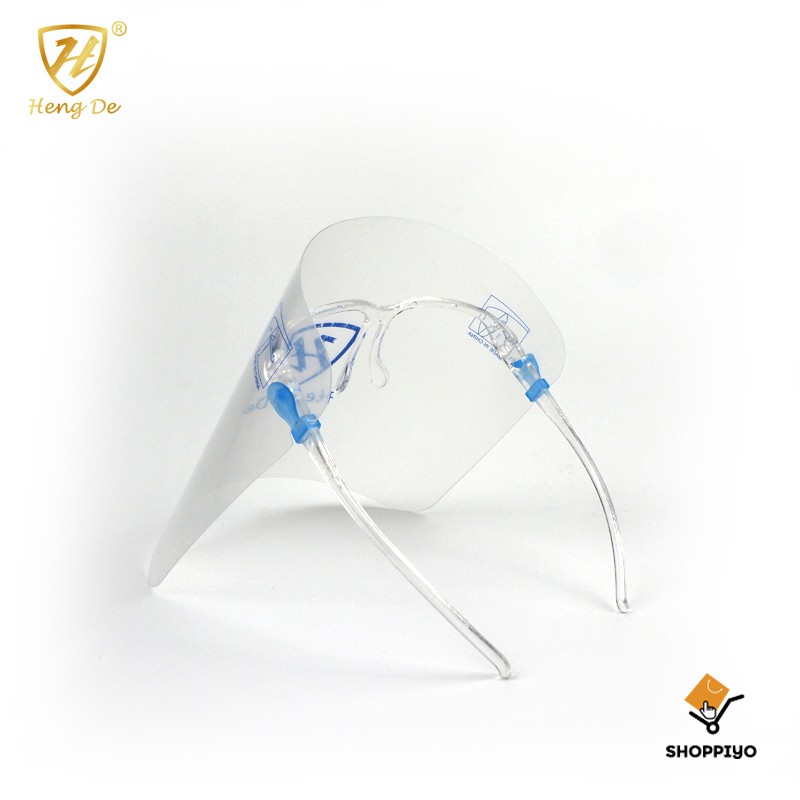 This is the cheapest and simplest option. Everyone from government officials to street vendors wears the basic Heng De face shield. It's lightweight, perfect for perching on your glasses. The downside is each box has a hit-and-miss product. Some films are clear, some remain blurry even after peeling the protective covers. But for the price of as low as P10, you get what you paid for.
Stay plugged in on trends and fresh stories, check us out on Facebook, Twitter, and Instagram!