K-pop fans are left angry and frustrated after Kapuso Mo, Jessica Soho (KMJS) aired an episode about a teenage K-pop fan who stole over P2 million to fund her merch collection. The report went viral and almost immediately made a negative impact on the community. Now, fans feel uncomfortable flaunting their merch in public. Some even report snatched photocards after the KMJS episode. What's happening?
That one KMJS episode
The story was about a teenage K-pop fan named "Bea" who was found to have stolen a whopping P2.7 million from her family's business to buy K-pop merch. Among Bea's collection is a photocard which KMJS explicitly stated to be worth P50k. Bea's reputation wasn't the only one smeared in that episode, the whole local K-pop fandom bore the brunt too.
An unfair portrayal?
mini rant, i find it so irresponsible of kmjs to put kpop collecting in such a bad light on national tv, and it's so unfair how they always celebrate grown men flexing their toy collections or show homes wrapped around with christmas decors every year +

— sanza (@Sanzari_) March 6, 2023
Many fans thought the KMJS feature was 'insensitive' and 'unfair' to K-pop fans around the world. If toy collectors and hobbyists are celebrated for their obsession collection, why can't the same be done for fans of K-pop groups?
"I find it so irresponsible of KMJS to put K-pop collecting in such a bad light on national TV," read one tweet. "It's so unfair how they always celebrated grown men flexing their toy collections or show homes wrapped around with Christmas decors every year and yet the only time they featured a Kpop collection is when they found a minor whose means of funding them is through stealing."
Fans might purchase photocards for an obscene amount but at the end of the day, it's their choice. And in most circumstances (Bea's excluded) it's their honest-to-goodness hard-earned money.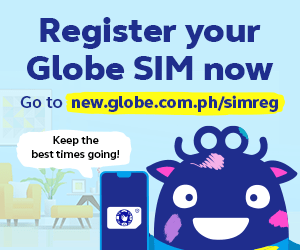 It sowed fear and distrust
may nahablutan daw ng engene zone poca sa mrt i bet kmjs exposure ang dahilan nito, kala ata nila lahat ng pcs mahal or tig-50k

ITAGO N'YO NA PHOTOCARDS N'YO SA GOBYERNO, MAHIRAP NA.

— Kring Kim ✨ (@KringKim) March 6, 2023
The local K-pop stan community isn't the only ones on edge after that episode, parents of K-pop fans are too. Sellers are beginning to be cautious about where customers find the money to pay for their merch — is it the buyer's actual money or is it stolen? They are also starting to get uncomfortable about letting couriers know they're carrying precious cargo. Meanwhile, some fans have begun to say that their parents are now 'strictly monitoring' their purchases. Some even telling their kids "Baka ninakaw mo lang pinambili mo diyan." What a mess!
Crimes against K-pop fans
hala ? is this a sign na lomo cards nalang dalhin grabe … pic.twitter.com/RUowcvUK4j

— jinji (@bbhooniluv) March 6, 2023
But perhaps what's more alarming is that many K-pop fans have recently become victims of snatched photocards after the KMJS episode.
One fan had their BTS Jimin photocard grabbed by a man as he was getting off the bus. Another said their Enhypen Sunghoon photocard was snatched around Cubao MRT. And yet another had their Enhypen Jay Weatherlab photocard almost snatched in Cubao but they managed to dodge the snatcher.
I also experienced the same just now, i just posted this on my ig story and nanginginig parin ako 😭😭😭 what is happening pic.twitter.com/TnOmzcng4U

— mela (@kwonjiminlover) March 6, 2023
The stories continue to get more alarming and concerning. Last March 6, another Twitter user reported they lost three photocards of K-pop group MCND's Minjae around Cubao area. They said it was their "most expensive photocard" (four-digit price) and one was even signed. Not even a day later, it popped up on the Facebook group Kpop Marketplace Philippines 2.0. An account named Azzi Carteu reportedly sold them for Php 100 each.
OMG KAYO!! NASA FB MARKETPLACE NGA Azzi Carteu signed pc pa dinali mo sa owner di mo pa kilala yung nasa pc tibay ng sikmura mo Sad to say sold na ni Azzi Carteu yung mga pc gagOoo kawawa naman yung owner KASALANAN MO TO BEA & KMJS!

cr. @Dongm_ei for sharing this pic.twitter.com/PaLjlY1ChN

— Coupranju CJxMW CSE (@seung_flutter) March 6, 2023
Some K-pop merch sellers also said that even couriers now ask them how much their photocards are worth or if their merch is stolen.
This is so disappointing, masyado nilang ni generalize!, dahil lang sa sa napanood sa KMJS ganon na rin tigin sa lahat ng kpop fans?!. Just want to clarify not all of the kpop fans is mag nanakaw, we buy it in our own money! and not all of the photocards are worth a thousand peso pic.twitter.com/o1OKK54MqT

— Shinggibanggi♡ (@yoonhoneyy) March 6, 2023
Criminals might have their work cut out for them
nadukutan friend ko today ng jeno & jaemin pc & we saw it sa fb, binebenta yung pc 1k infact that's only 35-50 pesos kasi D'ICON PC sya. just because it's a pc some people think na that's around 1k+ na agad the impact of kmjs bruh https://t.co/khoiQaMHvd

— yna (@hoppinesscart) March 6, 2023
Some stans are confused about how snatchers and thieves can expect to make a living out of stealing K-pop photo cards. There are a lot of discouraging reasons why they shouldn't cast their net in the K-pop community:
Not all photocards are worth five digits since some of them are easily acquired or replicas,
Unless the snatcher is a multi-stan, they probably won't know who's who which will heavily affect their stolen photocard marketing, and
Many would like to think that the K-pop stan community has more integrity than buying from strangers who can't explain where they found the photocards.
Something fishy?
anyway im 100% sure the whole bea photocard kmjs segment was scripted or planned bc theres no way u can miss 2 fucking million missing from ur business and its pissing me off bc now ppl not only see collectors in a bad light but we r being targeted by snatchers too damn

— (@kuromihaul) March 6, 2023
Meanwhile, the Internet is speculating that the whole KMJS episode was staged and was only meant to promote Bea's online store. Remember her P2.7 million worth of merch? Apparently, they're trying to get rid of it. It didn't help that hours after the fiasco, Bea's camp created their store's Twitter account and asked folks online for help:
Gusto lang pala maging kpop merch seller bakit nagpa KMJS pa? HAHAHA pic.twitter.com/S0I7jAzYFn

— Renz (@jngwncoree_) March 6, 2023
Fans called out the move saying the KMJS feature might've helped Bea sell her merch but it hurt the whole K-pop stan community in the process.
Collectors shouldn't be shamed
Saw that #KMJS will air a segment on K-pop collections.

As a collector myself, the absolute rule is to spend within your means. Merch can wait.

Now, in defense of collectors, buying merch is no different than collecting vintage cars. It sparks joy.

Collect responsibly. pic.twitter.com/Irb2N7liBk

— Neil Arwin Mercado (@NAMercadoINQ) March 5, 2023
"Buying merch is no different than collecting vintage cars. It sparks joy," said one Twitter user.
The same goes for those collecting toys, art, perfume, books, or even wardrobes full of expensive shoes and clothes. Do we see these people shamed for their excessive collections? Some are treated with awe and are even celebrated for being passionate about something. Why can't the same be done for K-pop collectors? Why should collecting photocards, albums, and merch be pegged as a "cautionary tale"?
But that being said, folks should be reminded to collect responsibly. If you don't have money for something you want, wait and save up or ask people for help if they're willing. The awareness goes both ways — beware of smudging the fandom's reputation and beware of resorting to devious ways to get what you want too.
K-pop fans adapt
On the lighter side of things, even though this news is heavy for the community, the Pinoy humor still shines through. Peep how merch transactions are tagged these days:
tanginaniyo @/kmjs pic.twitter.com/rFOHQkeWE4

— z || slow replies… (@hyucksole_ldh) March 6, 2023
kasalanan mo to kmjs now we gotta call them by their christian / english names naow pic.twitter.com/IOpxjdEbSs

— shipping on thurs or weekends (@ruticart) March 6, 2023
Do you think these snatched photocards are because of the KMJS episode? Share your thoughts with us!
Check us out on Facebook, Instagram, Twitter, TikTok, and YouTube, to be the first to know about the latest news and coolest trends!