Known for their strong support and devotion for their idols, K-pop fans have gone to great lengths to show just how much they love their favorite groups. And that means also spending a lot of time, effort, and money on albums, photocards, merchandise, concert tickets, and more. There have been several instances where a few fans have shared just how much they actually spent for their faves, ranging from 1,422 dollars or about 78,000 pesos to 500,000 pesos. Featured on Kapuso Mo, Jessica Soho (KMJS), the most recent viral K-pop fan spending even went up to as much as 2.7 million pesos. Unfortunately, those merch weren't exactly bought through honest means…
A K-pop fan spends millions of stolen money for merch
On KMJS, Jessica Soho shared the story of a young girl, nicknamed "Bea" (not her real name), who had stolen a staggering amount of nearly 2.7 million pesos from her grandmother's store to purchase K-pop albums, photocards, and other merchandise. Her family discovered her theft after they found her massive K-pop merch collection hidden in the back of the cabinet. Her adoptive aunt and grandmother connected their store's missing money with her excessive spending habits.
Some of the most expensive merchandise "Bea" bought was a series of limited edition NCT photocards, which were priced at 50,000 pesos each according to KMJS. (A few K-pop fans commented that these particular photocards have been historically sold at much higher prices.)
kmjs di naman po totoo na 50k yan? grabe naman po kayo mag balita? nagresearch po ba talaga kayo? jusko naman talaga hays btw, higher po pic.twitter.com/wAvkqJtU2x

— shujin | #NoToJeepneyPhaseout (@kunilchan) March 5, 2023
On Facebook, the KMJS video has garnered over 1.3 million views, 64,000 reactions, and 11,000 comments since it was posted. Meanwhile, the teaser posted a day before tallied over 110,000 reactions, 84,000 shares, and 31,000 comments.
The story has quickly gone viral on all platforms, but especially within the K-pop BNS (or buy and sell) community.
Her story was already circulating online before
Even before KMJS shared their teaser post, the K-pop BNS community already had an idea that there was going to be a feature story. One of the sellers from which "Bea" bought photocards tweeted a series of direct messages from her aunt, informing them of the dishonest nature of the purchase and asking them for help. The message also informed them that the story will be featured on KMJS.
eto na sya HAHAAHAHHAHAHA pic.twitter.com/66NsGZXXsp

— ann ; ia. uni📚 (@soosajang) March 4, 2023
pero ngl, this bea one on kmjs really gave a bad image to all the kpop fans / kpop collectors out there. after that kmjs segment, we are now being monitored strictly by our parents saying "baka ninakaw mo lang pinambili mo dyan" or "ayan o, nagaya na kayo dyan"

— jen | quitting sale (@jnyscart) March 5, 2023
Just want to air my side about the KMJS kpop issue episode. Don't generalize all kpop fans! I myself is a proud parent of a hard core kpop fan. What "bea" did was wrong but it can't also be a basis for judging other kpop fans.We all have our own kpop story.

— 🐧MrsCho (@kimcholee15) March 5, 2023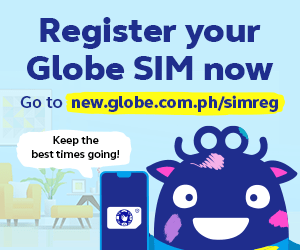 The family is reaching out to sellers
Aside from this tweet, the BNS community revisited a tweet by @philconcerts, where they promoted a K-pop merch live selling, using photos that looked oddly familiar… Because they're the exact photos used in KMJS' teaser post. The Philippine Concerts account said that KMJS contacted them for help in reaching out to a bigger audience.
KMSJ contacted us po, to promote the live selling ng kpop merch po for financial needs ng family.

— Philippine Concerts (@philconcerts) March 4, 2023
KMJS also tapped several shops and sellers to help the family sell off the huge collection and earn back some of the lost money. In the KMJS episode, they featured live seller Ma. Czarina Abian of Kpop Annyeong PH. Bea's family also set up a Facebook page, where they will sell her collection as well as share the pages and accounts of resellers with whom they are directly in contact.
Reminder for all fans from your idols
The amount of merch you have is not the measurement of your love for your idol. You can still show your support to them without spending too much money on merchandise. Listen to their music and watch their video content. Even your idols have been saying you don't need to buy their photocards. Cases in point: Seventeen's The8 saying you should just print his selfies and EXO telling you to just buy one album only if you can. Spend only within your budget, and let's all stan responsibly!
221107 minghao the8 weibo live pc discourse just print it yourself!!! pic.twitter.com/PhDlmC9Pg1

— ❽ (@8rchivemedia) November 7, 2022
Follow us on Facebook, Twitter, Instagram, Tiktok, and Youtube for the l8est entertaining, useful, and informative lists!