One of the best adventures to be had when you travel to a different country is trying their food. And it's especially fun and exciting to come across international fast food chains that we also see here in the Philippines, but offer unique treats that you can only try in that country. And I tell you, we've been missing out on a lot.
Here are unique fast food treats from around the world that make us question: don't we deserve nice things too?
Kimchi Shake Fries (McDonald's Singapore)
We love the comeback of the shake shake fries, we really do. But a kimchi flavored fries would be more awesome. Please take note, McDonald's PH.
Green Tea Blizzard Treats (Dairy Queen Cambodia)
The matcha craze is still not over, and we'll buy all the matcha we can get our hands on. This treat from Dairy Queen Cambodia definitely matcha-s the taste of our favorite flavor — if only we have them here!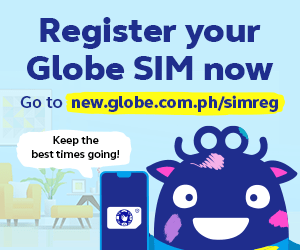 Chocadilla (Taco Bell Guatemala)
Anyone with a sweet tooth would love to taste this mouthwatering chocadilla. What's more — it's deep-fried and filled with bits of chocolate inside! If it doesn't sound heavenly for you, there's also a Kit Kat and Baby Ruth Chocodilla to trigger your cravings for sweets.
Chili Cheese Nuggets (Burger King Czech Republic, Austria)
This chili cheese nuggets is irresistible, a perfect snack to end a good meal. Why don't we have them here? It would totally be a bestseller!
Veggie Bean Burger (Burger King Australia)
Made with real vegetables and wholesome grains, this bean burger is a vegetarian dream. And we want it now.
Shrimp-and-Avocado Burritos (Taco Bell Japan)
Attention seafood lovers: a shrimp-stuffed burrito is available in Japan and we're dying to taste it. It's only available in their country, though. But we can dream, can't we?
Seoul Spicy Burger (McDonald's Singapore)
This burger is a huge treat not only to Hallyu fans, but also to fans of intense taste bud adventure. It has two variants: chicken and beef, topped with romaine lettuce, mixed vegetables with creamy slaw and the signature Spicy Korean beef. Ooh your mouth will burn!
Hash Brown Pizza (Pizza Hut New Zealand)
This is not a drill: there's a hash brown pizza in New Zealand and we can just imagine how heavenly it would taste! I mean, come on, hash brown plus pizza? You're killing us, Pizza Hut.
Know other international fast food treats that we deserve to have here? Tell us in the comments section below!