Father's Day is less than a month away, which means now's the time to start thinking about what you're getting your dad. Even though he probably appreciates the "best dad ever" mugs/trophies/t-shirts/socks/etc. you've been giving him the past 20 or so years, why not get him something actually useful this year? If you need a few ideas, check out our Father's Day gift guide for 2021:
An edible garden starter kit
(For the dad who dreams of starting a farm)

Does your dad daydream about going back to basics and just living on a farm? Making that dream come true will take more than just one present, but you can help him get started with these garden starter kits. Shift to Zero sells edible garden kits that'll let your dad grow his own organic veggies. Each kit comes with a pack of growing mix, a pandan box that can act as a seedling tray, labeling sticks, and seed variants. Choose from a Sinigang, Pinakbet, Green Leafy Veggies, or Flower kit. Or you could easily get them all — each kit costs just ₱99!
Get an edible garden starter kit here.
8 of the Coolest Gifts to Get For Plant Lovers
8 of the Coolest Gifts to Get For Plant Lovers
Kyzia Maramara | Mar 21, 2021
Old Spice Gift Packs
(For the dad who loves smelling great)
If your dad appreciates smelling great but isn't the type to put on perfume every day, he'll probably love this gift pack from Old Spice. This particular one has two body sprays in two different fragrances, but there are also deo stick versions if your old man prefers that. It's a practical gift he's sure to use!
Get an Old Spice gift pack here. You can also check out other Old Spice products at P&G's Official Store on Shopee and Lazada.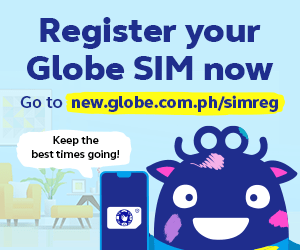 A Tile Mate
(For the dad who keeps misplacing his keys/wallet/etc)

Whether your dad is having just a few too many senior moments these days or he's just always been forgetful, this handy gadget will help him track down his keys, wallet, phone, and more. It's got a 200 ft range, so your dad will be able to find it anywhere in the house — outside that range, he can track down the last pinged location. You can get the Tile Mate at True Value's Lazada store for ₱1,490 and the credit card-sized Tile Slim for ₱1,790.
Get the Tile Mate here and the Tile slim here.
Adjustable dumbbells
(For the dad who wants to work on his dad bod)
Does your dad want to level up in his fitness journey but doesn't exactly have the space to create a home gym? Adjustable dumbells might do the trick. These dumbbells will let your dad change the weight of each dumbbell and only take up a little space. This set costs ₱1,299 and also comes with free gloves!
Get it here.
A genuine leather wallet
(For the dad whose wallet is falling apart)

Is your dad the kind of person who won't think twice before spoiling his kids but won't buy anything for himself, even though it's falling apart? Check his wallet. If it looks like it's been through a war, do your dad a favor and get him a good replacement. Choose a genuine leather wallet that'll last him years — you can get this locally made one from The Tannery Manila for ₱1,600.
Browse through The Tannery Manila's men's wallets here.
The Most Eyeroll-Inducing/Hilarious Captain America x Dad Jokes Memes
The Most Eyeroll-Inducing/Hilarious Captain America x Dad Jokes Memes
Bianca Katipunan | Feb 17, 2020
A Swiss Tech Multi-Tool Card
(For the always-ready dad)

Is your dad the kind of man who'd give Bear Grylls a run for his money? He'll probably appreciate this multi-tool card that he can carry in his wallet. This card tool from Swiss Tech card has a can opener, a bottle opener, two screwdrivers, two rulers, a four-size wrench, a wing nut wrench, two knife edges, a saw blade, an inclinometer, a lanyard hole, a 36″ cord, a rope cutter, and a zipper-top storage pouch. Plus, it shows "SOS" and "Hello" in Morse code. All that for just ₱280!
Get it here.
A fancy decanter/carafe
(For the dad who loves treating himself to a good drink)
Whether your dad likes drinking whiskey or prefers wine or some other drink, this 385 ml decanter will let your dad keep his drink cool without watering it down. For ₱1,142, you can give your dad the gift of having a fancy-schmancy drink experience whenever he wants!
Get it here.
A smartwatch
(For techie dads)

If your dad loves gadgets but still doesn't have a smartwatch, why not get one for him? You don't have to shell out a lot of cash — this rugged-looking smartwatch from Kospet just costs ₱1,350 (originally ₱1,765)!
Get it here.
Utang Na Sis: Funniest Marites Tindera Posts To Make You LOL Today
Utang Na Sis: Funniest Marites Tindera Posts To Make You LOL Today
Bianca Katipunan | Jan 29, 2020
What are you getting your dad this Father's Day?