Last week, Twitter rolled out its latest feature — Fleets. As its name suggests, it's supposedly created for users' "fleeting thoughts," but we all know it's basically Twitter's attempt at keeping up with the ever-growing trend of posting stories online, which was introduced by Snapchat and made even more popular by Instagram.
According to Twitter, Fleets is made to start conversations, and each post will stick around for only 24 hours.
The launch of the disappearing tweets feature was met with much curiosity, confusion, and even annoyance, mainly because of lagging issues and more worrying concerns like opening opportunities for online harassment, since it can make people feel more comfortable or confident in sharing their most unfiltered thoughts and opinions.
Now, whether you like Fleets or not, you probably have a wishlist of features you want to see on Twitter instead of another Snapchat rip-off. Here's ours:
Hyperlinked Text
Over the years, Twitter has improved how users can add links to their tweets, even showing meta previews and thumbnails once posted. However, what we have now still isn't enough. We may sound whiney here, but links still eat up our precious character count, so how about a hyperlinked text feature? Type in a word, hyperlink it to your URL of choice, and voila — you save your characters and the overall look of your post (especially if you like to keep it clean, minimalistic, and un-spam-like).
Tweet to Group
Say you can create a group of your most mentioned friends on Twitter, wouldn't it be awesome if, instead of typing all their handles in one tweet to quote a news story or an inside joke, you could just address them through a singular group handle that you can include in your tweet? A NEED.
Anu Na: 8 Types of People in Chat Groups
Anu Na: 8 Types of People in Chat Groups
Paolo Mariano | Aug 15, 2017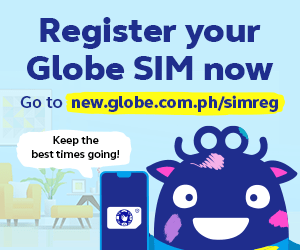 Improved Photo Editor
Twitter's photo editor isn't much and it doesn't really need a major rehash, since the app isn't exactly a photo-sharing platform. But if it had an add text option or a doodle feature, placing a watermark on pictures you wish to tweet would be so much easier than using a third-party photo editor just so other people won't steal your pics.
The 8 Most Fascinating Trends on PH Twitter During Lockdown Week #1
The 8 Most Fascinating Trends on PH Twitter During Lockdown Week #1
Kel Fabie | Mar 25, 2020
Extended Video Length Limit

Let us get this out of our chest: 140 seconds for regular users just isn't enough!
Search Option Within A DM Conversation
Sometimes, you want to go back to a certain conversation you had with a friend or y'know… screenshot a convo for ~receipts~, but then it's already been buried by new chats, and scrolling way, waaay back is virtually impossible. So yeah, a search option within a DM conversation would be super helpful!
Bulk-send Photos

If you're spazzing over something in your fandom with a mutual or talking about your hobby in great depth with a friend you met on Twitter, sending one photo at a time is too much of a hassle and kills the momentum. Imagine the fun if we could dump all pictures at once in a conversation.
Memories

Since Twitter seems to be borrowing ideas from other social networking sites, why not do a version of "memories" too? It could rack up a crazy variety of life events in that past that you didn't dare share on your other social media pages, like that time you had a bad bout of diarrhea after having a rancid sandwich for lunch or when you low-key bragged about one of your holiday trips from a couple of years ago, or when you wrote that quick review tweet of a show you loved but have somehow forgotten about. Memories are memories, and they're (almost) always nice to look back to.
EDIT TWEET!!!

Okay, we get it. The creators of Twitter want to preserve the SMS vibe of their website-slash-app—once you sent it, it's out there and there's no taking it back. Sure. But just think about how many people will be saved from looking stupid over a typo or an autocorrect mishap. *Sigh…* If only.
What features would you like to see on Twitter? Share your thoughts with us in the comments!