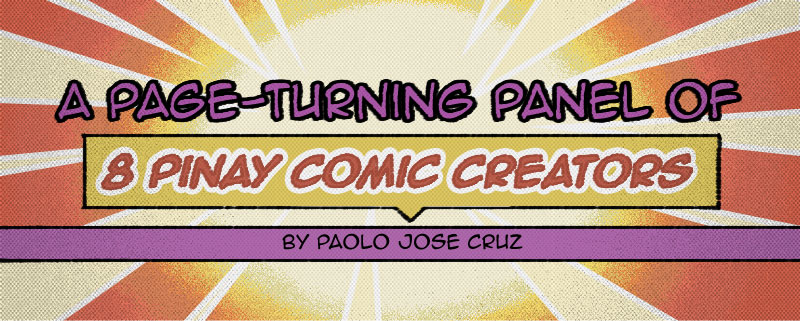 It's an established fact that there are plenty of female comic artists in the Philippines, with the most visible bloc influenced by the various flavors of manga out there. (Yes, that spans the whole range of content from harem fantasies to oath-bound ninja epics, by way of chaste schoolyard romance, transforming magical girls, and giant mecha.)
So when armchair geek culture pundits question the lack of Pinay comic creators, the subtext is usually "Why can't we have our own Babs Tarr?" ("Batgirl of Burnside" artist), or "Why is there no local equivalent of Captain Marvel's Kelly Sue DeConnick?" Those may well be questions worth asking—especially if you still believe the superhero genre can be redeemed from terminal self-cannibalizing.
However, that perspective overlooks a more vital reality: that there are already plenty of Filipina comic creators working outside the framework of manga-fied storytelling and conventional super-powered world-saving. Here's a brief sample of what they're making.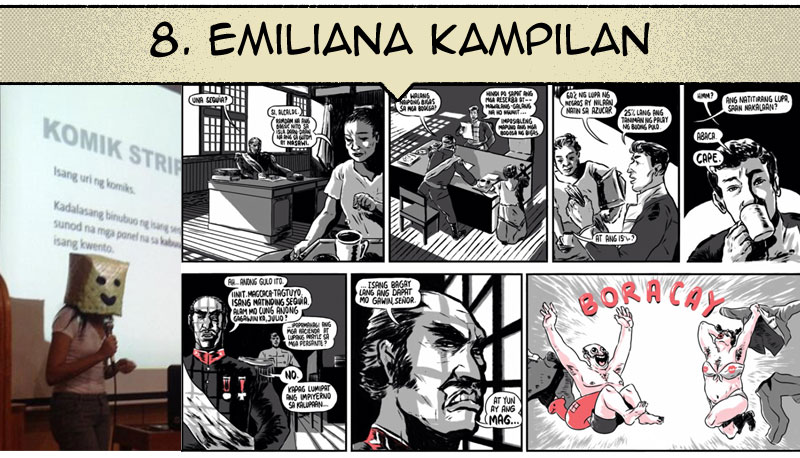 She's the only creator on this list whose format of choice is classic newspaper-style funnies. But the content of her Dead Balagtas strips are anything but traditional. Her work is a gleefully anarchic mashup of Philippine history—with all its tragicomic foibles—and contemporary youth culture. Internet memes playfully deconstruct the Katipunan. J-pop stars are contrasted with the inhumanity of Imperial Japan circa WW2, with unapologetic black humor.  It's clever fun for history buffs and pop media junkies alike.
Dead Balagtas is sporadically posted here and excerpted in Abangan – The Best Philippine Komiks.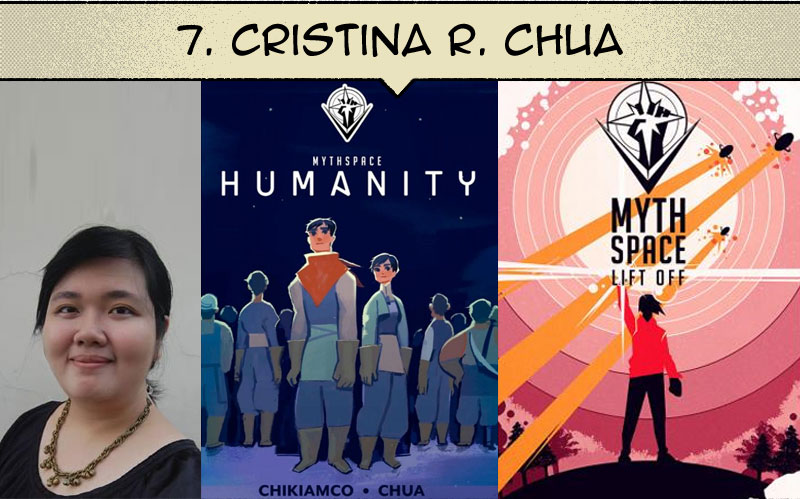 Humanity is just one arc of Paolo Chikiamko's expansive space opera Mythspace. But it's a particularly compelling one, exploring the fate of a homo sapiens colony struggling to survive as a slave labor chattel race amid brutal extra-terrestrial warfare, all rooted in Philippine folklore. Chua's mastery of facial expressions and body language is crucial to making the story work. Her characters come alive with just the right amount of nuance. But when it's time to pour on the drama, her main cast turns in some (inter-)stellar performances.
Mythspace: Humanity is available online from various digital booksellers and collected in the omnibus printing of Mythspace.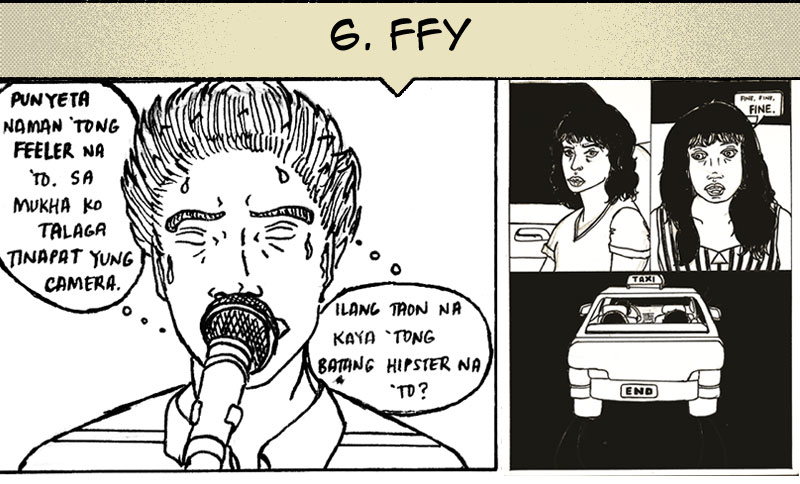 The initials distinguish her artist persona from the one she keeps in the meatspace social world and her day job. But really, they're just two sides of the same persona: a whip-smart observer of the idiosyncrasies of new adult social dynamics. Think Jessica Abel's seminal Art Babe transplanted to the world of Teacher's Village apartment parties, petty-burgis indie rock shows, and "Williamsburgos" gourmet hole-in-the-walls, and you've got the basic idea.
FFY's comics are published in Em Zine by MOAR Books.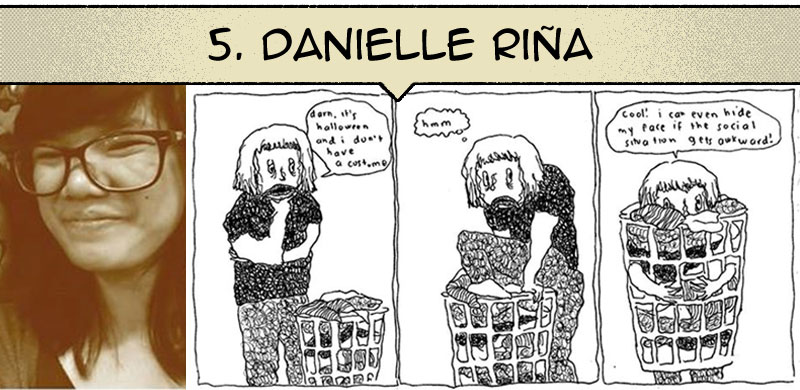 Riña's stories are mostly peopled by sad, awkward, or disaffected young women. But it's not just pity party feels, as the kids might say—there's real heart at the core of her Dirty Laundry. Granted, the scratchy figure work may be an acquired taste. But if you've ever wondered how Lynda Barry's Marlys might have turned out if she ended up going to art school in UP Diliman, then you'll probably want to check this out.
Dirty Laundry is available in print at Uno Morato and online from Flipreads.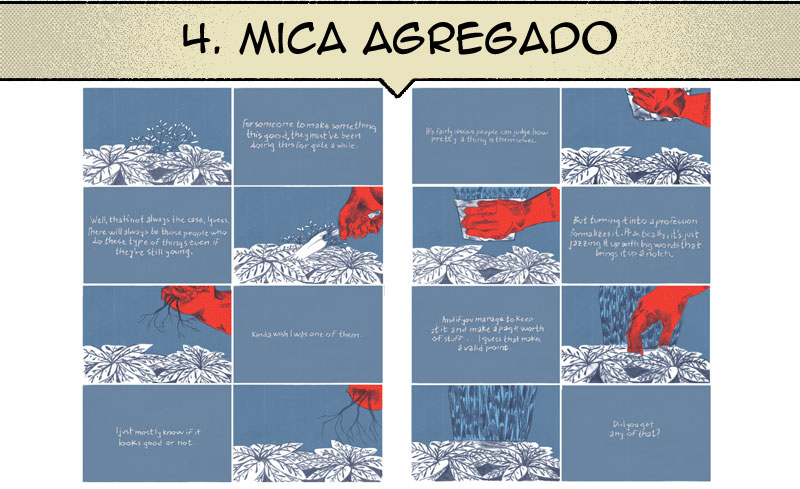 Agregado's work isn't quite challenging or difficult, but it can be jarring for readers who are just tiptoeing outside the comfort zone of standard, panel-to-panel graphic fiction. Manila Automat uses minimalist design elements and old-school analog cut-and-paste sensibilities to produce collage-like narratives. As far as storytelling goes, it's fairly experimental. But the overall look has a certain Etsy-esque appeal.
Okay, by now it should be obvious that I have my own biases—in favor of wry slice-of-life komix, with a generous helping of detached irony. Yes, the "kayumanggi Aubrey Plaza" schtick can get kinda formulaic. But it's one that Dadivas just pulls off so well! This will appeal as much to folks raised on the Locas from Los Hernandez Brothers' Love & Rockets as it does to the post-Daria set.
Dadivas' comics are published in Strvnge Things.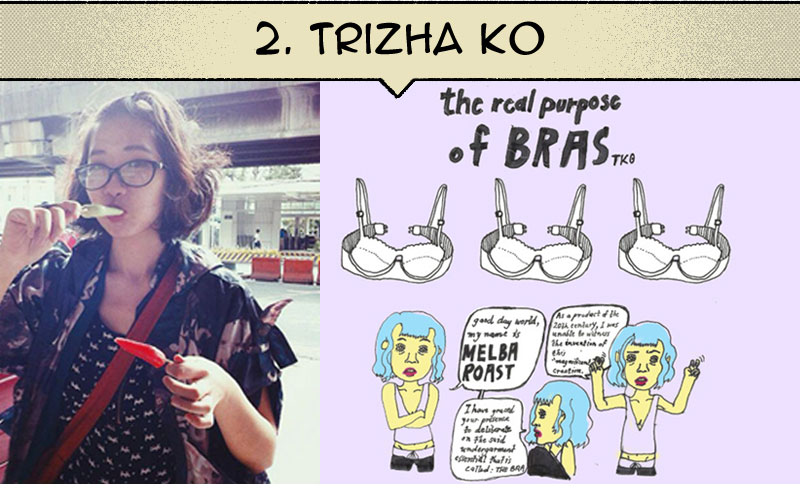 T-Ko's work runs the gamut from personal-as-political autobio to more experimental poetry comics. It's the sequential art equivalent of what French critical theorists might refer to as l'ecriture feminin, which means that it's unrelentingly woman-focused and bat-shit crazy, in the best way possible.
Confused is available in print from MOAR Books and online from Flipreads.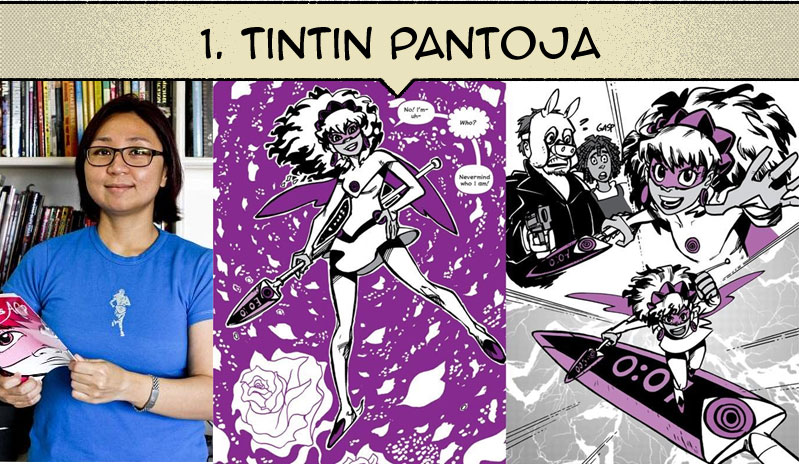 Of all the creators on this list, Pantoja is my personal choice to "go big." For one thing, she already has experience doing international commercial work, like adapting Shakespeare into manga format. Plus, her versatile linework could fit an Original English Language (OEL) manga as easily as it would a quirky romance title on a bigger indie publisher (say, Oni Press or BOOM! Studios). I'm most partial to her rookie superhero title, Who Is AC?, penned by critical darling Hope Larson. It's worth a read, if you're jonesing for an offbeat super-powered origin story with coming-of-age themes—perhaps while you wait for the next volume of Ms. Marvel to hit the shelves.
Pantoja's work can be found on Studio Salimbal's website. Who Is AC? is still available from select National Bookstore branches.