At one time, dinosaurs ruled the earth. They also ruled our hearts. Look at this guy:
Sure, everyone knows the Tyrannosaurus Rex and the Velociraptor (thanks to Jurassic Park). But what about the others? Have you ever thought about them? No. Because you only think about yourself.
Fret not, true believer! Prepare to get learned! Here are a few dinosaurs you've probably never heard of. Use your newfound knowledge to stimulate those conversation icebreakers especially before the release of Jurassic World in June (when dinosaurs take a walk back in the mainstream). We promise you'll be a hit with the ladies/dudes/behs!
And we suggest you play this in the background while reading.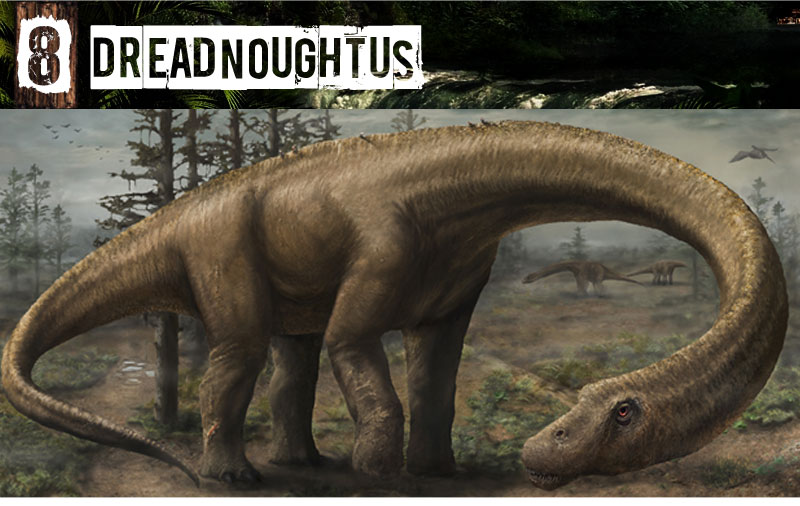 Forget the brontosaurus (seriously. It did not exist). Feast your eyes on the Dreadnoughtus. Seven times the size of a T-Rex(!), it weighed almost 131,000 pounds and was 85 feet long—that's heavier than a Boeing 737, 8 male African elephants, and a broken heart. Its name comes from the old English word "dreadnaught" which means fear nothing, so that's one massive and badass beast.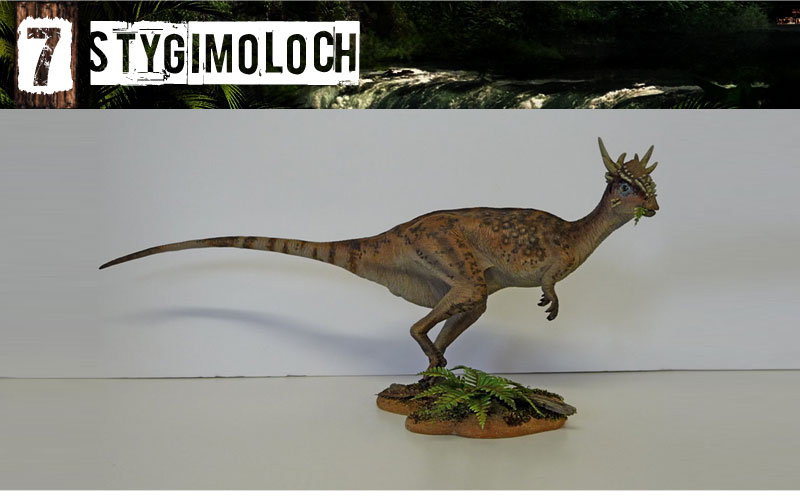 Speaking of badass names, Stygimoloch's name translates to "demon from the river Styx." But the Stygimoloch wasn't really as nefarious as its name proclaimed. It weighed just over 200 pounds and was about 10 feet long. And it was known to be a harmless herbivore. That is until when they got horny. Male Stygimolochs would butt heads with each other to win the right to mate with a female. Apparently, having bigger horns was an edge to attract female Stygimoloch booty. "Is your horn that big or are you just happy to see me?"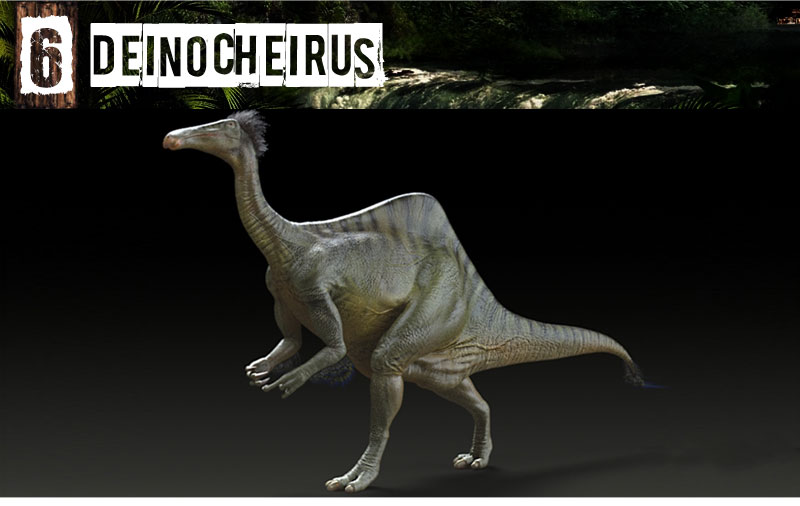 The Denocheirus was a mysterious dinosaur. For 50 years, the dinosaur was just a pair of arms, arms that were 8 feet long and with three 8-inch claws. It wasn't until 2014 that complete specimens of the Denocheirus were found, giving us a better image of the elusive creature. The Denocheirus was a weird and gigantic, hump-backed ostrich-looking dinosaur. They were 11 meters long and weighed over 13,000 pounds, making them almost as big as a Tyrannosaurus. Despite its menacing arms, the Denocheirus wasn't a predator. Its snout had no teeth and it was known to eat plants and fish.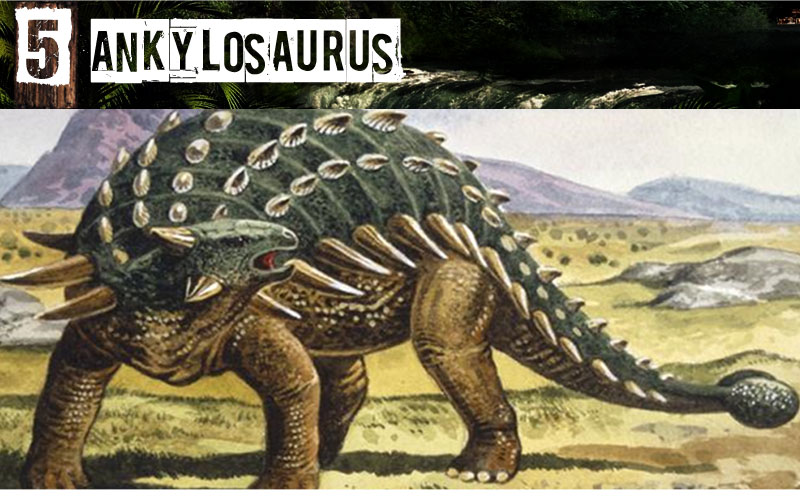 Meaning "fused lizard," the Ankylosaurus had a length of almost 30 feet and weighed over 13,000 pounds. Often getting comparisons to tanks, it was a heavily armored lizard with a massive club for a tail. Those dinosaurs thinking of eating this bad boy should have been very careful (or dead). Besides the armor, the club could generate enough force to shatter bones. Incidentally, the boned club was also used to attract mates. "Bone." /chuckles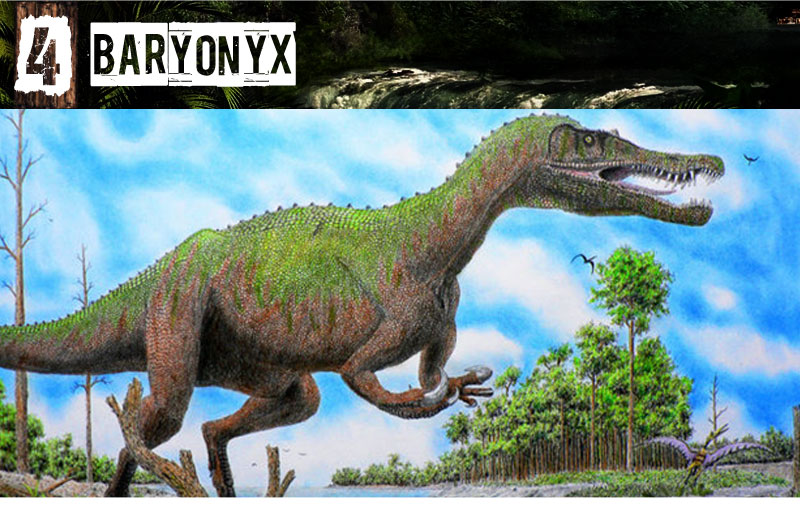 Roughly translating to "heavy claw," the Baryonix was a carnivore that clocked in at 33 feet long, 9 feet high and weighed an average of 4,400 pounds. It had a long, curved claw on the thumb of each hand which measured 12 inches. It had a crocodile-like jaw, and serrated teeth. The teeth suggested the Baryonix was a fish eater (making it one of the few known fish-eating dinos). It had hunting habits similar to a modern grizzly bear, sitting on a riverbank and sweeping fish with its powerful claw.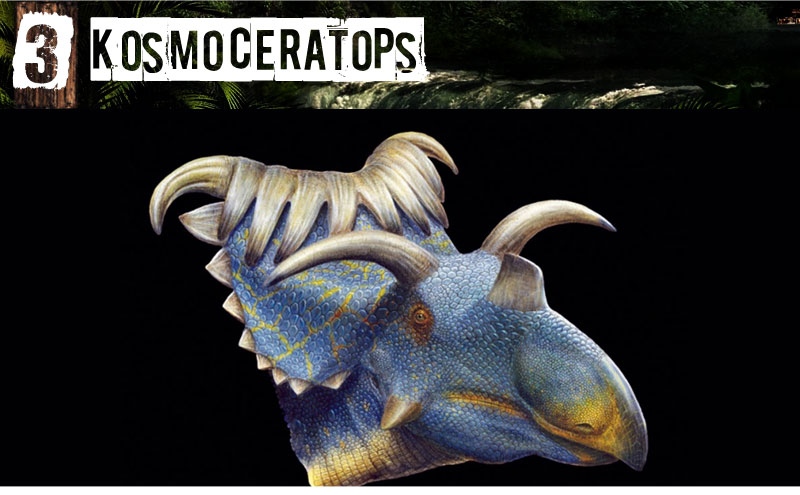 The Triceratops'relative, the Kosmoceratops was the horniest dinosaur that ever lived. Literally. At 15 feet and 5,500 pounds, the Kosmoceratops had 15 full-sized horns on its head. Also, the horns were used to overcompensate for their insecurities, or attract mates. That is one horny beast! (What is it with dinosaurs' bones and attracting mates?)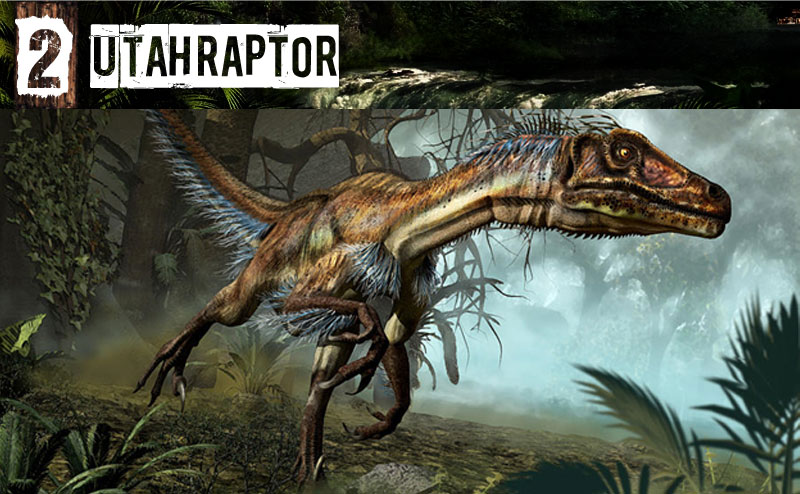 Growing up to 1,100 pounds and 23 feet long (with retractable claws that can grow up to 12 inches), the Utahraptor (or "Utah's predator") was the largest raptor ever identified, making the Velociraptor and Deinonychus look like wimps. The Utahraptor was also one of the more intelligent dinosaurs ever—it had binocular vision, and an olfactory sense so powerful that it could smell prey from a mile away. They were also covered in feathers, making them look like the love child of a Velociraptor and a chicken. A chicken from hell.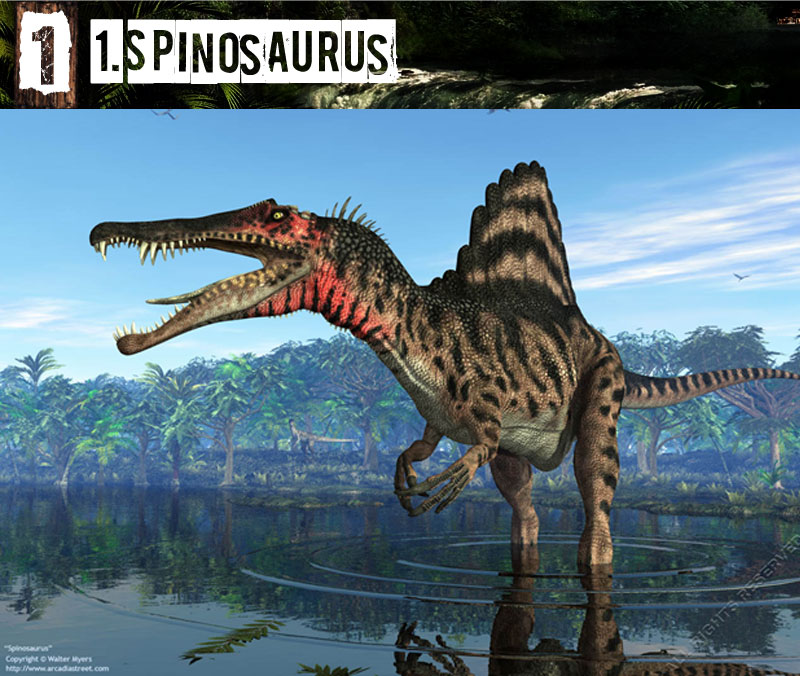 What's bigger than the T-Rex and Giganotosaurus? What it lacked in name badassity, it just means "spine lizard," the Spinosaurus made up for in size. It weighed over 44,000 pounds and was over 50 feet long (think about as long as an NBA basketball court is wide, or about as long as a five-story building is tall). It also had spines on its back which can grow up to seven feet in height. It's also considered as the first dinosaur to swim in the water. Hence, they were also primarily fish-eaters, with a diet of giant coelacanths, lungfish and sharks. The purpose of the spiky sail has been up to many hypotheses from scientists, from heat regulation, intimidation, fat storage to you guessed it, attracting mates.
What's your favorite dinosaur? No, your high school history teacher doesn't count. Sound off in the comments section!