Tired of the old "girl meets boy and falls in love and lives happily ever after" type of stories? If you want something refreshing to watch, we've got something just for you. The Ferryman: Legends of Nanyang is coming to streaming platform iQiyi, and it might just be the new series you need. Here's why you should give it a try.
The first Southeast Asian Original

As the streaming platform focusing on Asian entertainment, iQiyi has offered a lot of different content to its audiences from Korean dramas and variety shows to Japanese anime and more. Now, iQiyi is delving into the deep lore of Southeast Asia with their first-ever Southeast Asian Original The Ferryman: Legends of Nanyang.
This series is actually a remake of iQiyi's 2014 series of the same name, but now it's set in Southeast Asia.
It features an innovative storyline
Take a peek into the underworld through the "Yin Yang eyes" of the protagonist Xia Dong Qing (Lawrence Wong) as he, along with his trusty partners Zhao Li (Qi Yuwu) and Xiao Ya (Kate Kinney), communicates with and helps distressed, wandering souls in the mortal world with their unfinished business.
Xia Dong Qing is blessed — or cursed, depending on how you look at it — with the so-called "Yin Yang eyes" that allow him to see the dead, the supernatural, and more. He works with the soul ferryman Zhao Li at a convenience store that straddles the mortal and spiritual realms, and they help beings return to where they should be. Their trio is completed by Xiao Ya or Olivia, who Xiao Dong Qing previously helped to get her soul back to her body. She eventually decided to join the pair in their mission to help souls find peace.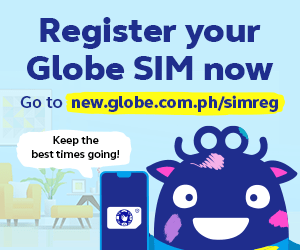 It has a star-studded cast

The drama brings together top-notch performers from different countries in Southeast Asia. Malaysian-Singaporean actor-singer Lawrence Wong (playing Xia Dong Qing) rose to fame after 2018's Story of Yanxi Palace. He is also iQiyi's first international VIP ambassador. Singapore-based Chinese actor Qi Yuwu (playing grim reaper Zhao Li) is best known for The Home Song Stories (2007), 14 Blades (2010), A Quest to Heal. Meanwhile, rising star Kate Kinney (playing Xiao Ya) only has a few credits under her belt, but she's proven her talent in Hate the Sin, Love the Sinner. Interestingly, out of the three main actors, only Wong watches horror and thriller films.
Other familiar faces include Singaporean actors Tay Ping Hui and Jeanette Aw and Malaysian actors Koe Yeet, Debbie Goh, and Jojo Goh.
It's full of the supernatural

The series is set against the backdrop of the unique mysterious ambiance in Southeast Asia, exploring different myths and legends. The trio gets to encounter all sorts of supernatural beings from cursed dolls and deformed corpses to mermaids. The series was shot in Singapore and Malaysia, so you will be seeing a lot of Southeast Asian elements.
It might be spooky, but it's all about life

During the press conference, when asked if the series is really in the horror genre, the cast said that there's more to the series than the supernatural and horror aspect of it. According to lead actor Lawrence Wong, it's "not strictly an out-to-scare-you horror" but it's more about life and love. He added that while working on the series, he reflected that "filming this show actually reminded me about the many small joys in life that I've missed after having worked tirelessly the last few years" and that it was "a rewarding experience filming The Ferryman."
Despite not being a horror fan, fellow actor Qi Yuwu was equally delighted that "every story in The Ferryman had human elements, and I enjoyed being able to convey these feelings through Zhao Li."
There's a growing audience for Chinese dramas
In addition to Korean, Japanese, and Taiwanese dramas, Filipinos have been more interested in Chinese dramas, too, especially in recent times.
According to a survey by iQiyi conducted via Pollfish, the Philippines had 76% of the total number of respondents who have started watching Chinese language dramas within the last two years while 46% have established a regular habit of watching Chinese content. From these two sub-groups of audience, it was further discovered that more than half of them are watching Chinese films and series on iQiyi.
When can you watch?

The show premieres on August 24, dropping the first four episodes in one go. The rest of the 36-episode series will be subsequently released every Tuesday and Friday on iQiyi.
More iQiyi Originals
If you're excited for The Ferryman: Legends of Nanyang, here are more shows from iQiyi that you can watch out for:
Danger Zone
iQiyi's first original Chinese language prison series Danger Zone tells the story of a series of homicide cases breaking out in a coastal town by the name of Donglin. With no hard clues to follow, rookie criminal investigator Ren Fei (Berant Zhu) one day received an anonymous tip from Liang Yandong (Vic Chou), who was calling from within the prison. This series premieres on September 3.
Rainless Love in a Godless Land
"This is a love story between the God of Rain and a mortal before Armageddon." Rainless Love in a Godless Land tells a story based on mythology from the indigenous Amis tribe, where an unlikely romantic relationship between a tour guide and the God of Rain sprouts in parallel with the countdown to Armageddon. Produced and directed by industry veterans and starring an award-winning cast Chiao Chiao Tzeng, Paul Fu, Kenny Yen, Alice Ko (Special Appearance), Joseph Cheng (Special Appearance). This series' release date will be announced soon.
Follow us on Facebook, Twitter, Instagram, Tiktok, and Youtube for the l8est entertaining, useful, and informative lists!