Entertainers can pack up now, Maris Racal has proven time and again she might be the only thing the internet needs to have a good time. This 23-year-old woman sings, dances, acts, vlogs, makes her own music, and… creates her own memes? She's an all-around social media star that's always rife with top-notch hilarious content ready to share with the world. Antics such as these ones:
A one-woman team
low budget dramarama sa hapon pic.twitter.com/CquDPseqGV

— Maris Racal (@MissMarisRacal) August 23, 2021
Let's start with the latest entertainment bomb Maris dropped on us. She reenacted a whole scene from the 1994 classic Minsan Lang Kita Iibigin. Maris didn't need special props to seamlessly switch between Maricel Soriano and Zsa Zsa Padilla's roles nor did she need someone to operate the background music. Directing, cinematography, lead acting role, supporting acting role, improvised BGM, makeup, wardrobe? She can do all that on her own, thank you very much.
She made Janice de Belen into a meme
Maris recently guested at
Magandang Buhay
where she performed her song "Ate Sandali" and put her cooking skills to the test. After the show, Maris posted a photo of veteran actress Janice de Belen attempting to taste her creation with a face shield on. She did leave a comment that said "Love u miss janice!" which assured everyone it was all in good fun. And that is proof that Maris Racal jives well with just about anyone. Aside from making her followers laugh, the 23-year-old also took it as an opportunity to echo every Pinoy's sentiments:
do we really need face shields?
Start Your Week With Explosive Energy Thanks to Karen Davila and Lyca Gairanod's ~*Now Iconic*~ Moment
Start Your Week With Explosive Energy Thanks to Karen Davila and Lyca Gairanod's ~*Now Iconic*~ Moment
Kyzia Maramara | Aug 16, 2021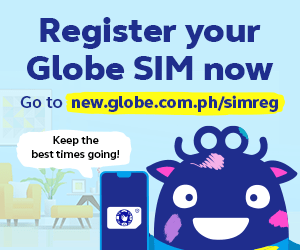 Her unconventional way of greeting a friend
View this post on Instagram
Back in July, Maris took to Instagram to greet a friend for his birthday and she did it in her usual kalog style: by posting two stunning solo selfies sans the birthday boy. Said friend Joric Pecson left a comment with a question we all had in mind: 'San siya diyan? But Queen Maris has set off a trend. From now on we greet friends celebrating their birthdays with our own selfies, okay?!
When she literally manifested her relationship with Rico Blanco
View this post on Instagram
If you aren't yet sold on the theory that Maris Racal is the internet's favorite, her relationship with Rico Blanco is solid proof. The internet suspected something was up when the actress posted a sweet birthday greeting for the former Rivermaya frontman. And then on May 31, during an online press conference, Maris admitted that yes, she and Rico are in fact dating. It had the internet shookt but mostly out of kilig. Maris herself was surprised that no one minded the 25-year age gap (they are consenting adults after all).
in saint maris we trust 🙏 pic.twitter.com/khLivR5ZVX

— irish (@keunasexy) March 17, 2021
Pretty soon, the internet dug up evidence that Maris might have manifested this relationship. Back in 2017 she tweeted "Hay Rico Blanco when will I hear you sing live?" It's the Maris Racal version of Maine Mendoza's "Arjo cutie." And it worked.
This iconic walk
san tayo pic.twitter.com/4rykl29Hw1

— Maris Racal (@MissMarisRacal) May 26, 2019
When Maris posted this video on Twitter, she probably didn't think it would be an integral part of Philippine meme culture. The video shows her all glammed up and doing a fierce runway walk with her friends Sue Ramirez and Loisa Andalio. "San tayo," the caption simply read. To date, it has spawned hundreds of memes — the impact! — and continues to do so:
scarlett johansson, emma stone, and emily blunt walking to the court to sue disney
pic.twitter.com/dBKY3szAkD

— justine…? (@filmsnmarvel) July 30, 2021
COVID Alpha, Delta, and Lambda forming a sorority in the Philippines:pic.twitter.com/iI0oY1ATyc

— goth manang ☠ (@69BALLZ69) August 15, 2021
That iconic moment with Iñigo Pascual
Sinapian ata ako ni Ivy Aguas kagabi. Thank you sa pag awat, Papapeh. pic.twitter.com/XGQyYvHgSU

— Maris Racal (@MissMarisRacal) October 1, 2017
Maris herself admitted that this 2017 memeable moment caught at the Star Magic Ball was hilarious. It looked like a classic "Pigilan mo'ko" moment where she's ready to attacc and Inigo was holding her back. "Sinapian ata ako ni Ivy Aguas kagabi. Thank you sa pag awat, Papape," she captioned her tweet. That's in reference to Maja Salvador's character in the ABS-CBN hit soap Wildflower. To this day this moment still illicit a chuckle from us.
Queen of reaction videos
— Maris Racal (@MissMarisRacal) April 18, 2021
Speaking of memes, there's more than one of her and they're mostly made by *tada* Maris herself. Just like these two hilarious reaction videos she posted of her typing away at a laptop — again, a meme that solidified itself in Philippine pop culture. In one she is crying, mascara-stained tears streaming down her face, a moment we know all too well while encountering work-from-home frustrations. In the other she is haughtily typing away a.k.a. the face you make when a client is being too obnoxious via email.
— Maris Racal (@MissMarisRacal) June 25, 2020
Top-tier memes from the goddess of the internet herself. These videos show us two things: 1) Maris can captivate and break the internet with just a short video and 2) she is a confident queen who comfortably lets herself be the subject of many memes to come.
Her gold mine of a TikTok account
And if you think Facebook, Twitter, Instagram are the only places where Maris posts her hilarious shenanigans, you'll see more of that on her TikTok. It's where she unleashes her creativity and humor like these videos:
Maris Racal is the queen of the internet! And if you're feeling a bit down, hang out on her social media sites or watch her vlogs like this one where she reacts to old PBB videos. It's guaranteed to get you laughing in no time.
Check us out on Facebook, Instagram, Twitter, and YouTube and be the first to know about the latest news and coolest trends!