8 Must-See Acts at Fête dela Musique 2016
(and Where to Catch Them)

By 8List


With the year's most anticipated FREE music festival less than 24 hours away, it's easy to find yourself overwhelmed by the sheer number of different music stages and the amazing talent that can be found at each one. Now in its 22nd edition, Fête dela Musique continues its tradition of uniting tens of thousands of people through music, and the Metro's anticipation is palpable. The first weekend is happening tomorrow, June 18, throughout pocket stages in Makati, while the second will take place on the 23rd in Intramuros.
Fret not, we've got your back. Here are just 8 of the hundreds of undeniably talented musical acts you should catch tomorrow.
8. Eyedress
Where: Eclectic + Art Stage, Lokal Hostel Rooftop (The Starving Artist)
Eyedress is just one of the acts that will be gracing the Eclectic + Art Stage, along with Like Animals, SNRG, Skint Eastwood, Aeon and the Good Love, similarobjects, WYWY, Teenage, Granny, Aries, The BGNR!, RH Xanders, Ankhten Brown, Katsy Lee, SIXX and Owfuck Gang.
7. The Venus Flytrap Collective
Where: Blues-Soul-Funk Stage, H&J Sports Bar Makati (Mambo Rat)
Catch this amazing collective of artists as they perform alongside the Chillitees, Ian Lofamia Band, Hoochie Coochie Mikkie, Pasay Jazz, Lady High, Tukar Sinati, Chocolate Grass, Kosmikskala, Conscious & The Goodness, Plan of Fools, The Espasouls, Mean Jay, Blue Way, Hot Club of Manila and The Five Five Itch.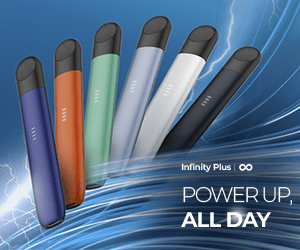 6. Wilderness
Where: Xperimental / Folk Stage, PINEAPPLE LAB (Sweet Selection x Eica Designs)
Get your groove thing on to artists that take experimental and folk music to a whole other level with Wilderness, Pastilan Dong, Leo & The Tolstoys, Stellar Specter, Dott Seki & Red-I, Joee & I, Spoonman, GHYT, The Cult of Julia Robert, NAFT, I Soar I, Tether Lush Death, and Yvette Billy & Omni Saroca.
5. Fools and Foes
Where: Rock Stage, Green Sun – The Eye (Red Ninja)
Rock out with Philippine music icons like 88 City, Angulo, April Morning Skies, Arcadia, Earthmover, Flying Ipis, Fools and Foes, Intolerant, Lions and Acrobats, Moonwlk, Mr. Bones and the Boneyard Circus, Nyctinasty, Peryodiko, Plane Divides the Sky, Run Dorothy, Runway Crimes, Skychurch, Square1, Tonight We Sleep, Twisted Halo, Two Hit Combo and We Are Imaginary.