This Week in Weird News:
Porn for Blind People Edition

Hey, weird team! How are you doing today? Good? Meh? Well, it's time to ditch the Taylor Swift-infested news that's been crowding our newsfeed and splash our eyes with a bleach of weird.
Now, jump like a horse and take another weird trip down the rabbit hole.
8. Mark Zuckerberg is not a secret lizard person, so stop asking him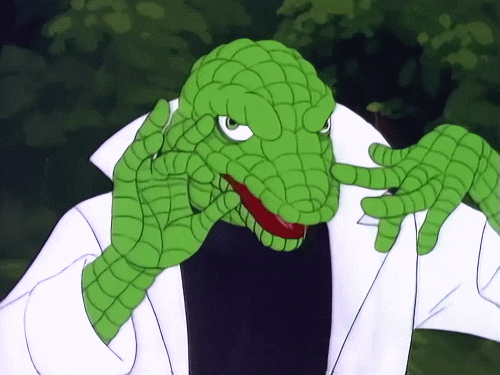 The Reptilian Elite conspiracy states that the entire world is ruled by reptilian humanoids. That is, reptiles posing as humans. These reptiles are the world's most powerful human beings, namely CEOs, kings, queens, presidents, award-winning actors and musicians, the guy who makes your coffee in the morning, and so on. The theory was popularized by one David Icke, who also says that these are the people behind the secretive organizations the Freemasons and the Illuminati. Also, Robert Icke insisted everyone refer to him as "God-Head" so there's that.
So when Mark Zuckerberg, the man behind Facebook and with a net worth of $46.8 (as of 2015), took to Facebook Live to answer a few questions, one person took a chance and decided to run with it. They asked if Mark was indeed, a reptilian. And who can blame the person who asked? Zuckerberg is hella rich and he's behind the social media platform we use to stalk our exes, laugh at the misfortunes of the people who used to bully us, and cry ourselves to sleep when said bullies are a lot more successful than we are. Zuckerberg's answer? "Um… I'm gonna, I'm gonna have to go with 'no' on that. I am not a lizard," he said.
So there's the answer to that mystery. Mark Zuckerberg, one of the richest men on the planet, totally not a lizard man. OR IS HE?
7. Man finds 2,000 year old butter, still okay to eat
In Ireland, Jack Conway contacted the Cavan County Museum to claim that he found a large chunk of bog butter while working in a bog near his home in Drakerath.
The butter was surprisingly well-preserved, weighed 10 kilos and was estimated to be around 2,000 years old. The museum says that bogs have known preserving abilities such as low temperature and low oxygen in a highly acidic environment.
The museum also adds that butter was considered to be a luxury item in early medieval Ireland. So much so that it was even used to pay taxes and rent. It was also used as an offering to spirits and gods to keep their property safe. The clincher? Museum expert Andy Halpin says "theoretically the stuff is still edible – but we wouldn't say it's advisable."
We can't wait for the first person who goes, "hey man, let's wipe this 2,000 year old butter on some toast."
6. Oscar Pistorius removes prosthetic limbs and walks on stumps to show his disability in court
On the third day of sentencing for the murder of his girlfriend Reeva Steenkamp, disgraced former Olympian Oscar Pistorius removed his prosthetic legs and walked around the courtroom to reveal the extent of his disability and vulnerability.
Pistorius is on trial for the fatal shooting of his then girlfriend Reeva Steenkamp through a door in his home in 2013. Pistorius' defense team claims that the former athlete mistook his girlfriend for an intruder. He faces a jail term of 15 years.
Pistorius' lawyers asked him to remove his prosthetic limbs to reveal how vulnerable the athlete was when he allegedly reacted out of fear and confusion. As he hobbled around the courtroom trembling and tearful, his defense team pleaded with the judge to consider a sentence of community service.
Pistorius' sentencing will be on July 6.
5. Grandma's polite Google search goes viral
Omg opened my Nan's laptop and when she's googled something she's put 'please' and 'thank you'. I can't 😂😂😂 pic.twitter.com/hiy2tecBjU

— Ben (@Push10Ben) June 9, 2016

A polite grandmother's polite Google search has gone viral, she even earned praise from the search giant.
86-year old May Ashworth entered "Please translate these roman numerals mcmxcviii thank you" in Google search. Her grandson Ben John found her laptop unattended and took a photo of the unusually polite request and tweeted it. His tweet has then been retweeted more than 17,000 times as of writing. When interviewed by The Guardian, John said her grandmother thinks that there's an actual person in Google looking after the searches. "She thought that by being polite and using her manners, the search would be quicker," he adds.
Ashworth's polite search has charmed the internet, it even made Google smile:
Dearest Ben's Nan.
Hope you're well.
In a world of billions of Searches, yours made us smile.
Oh, and it's 1998.
Thank YOU@Push10Ben

— Google UK (@GoogleUK) June 15, 2016
Maybe the younger generation today and certain people can take a few notes from May Ashworth and practice being polite once in a while.