In the middle of this current pandemic crisis, our healthcare workers are some of the most important people in the world right now. They work hard day in and day out trying to save lives nonstop. And the whole world recognizes how amazing their work is — especially our Filipino nurses! This viral tweet from a UK netizen about Filipino nurses has gotten a lot of comments and responses agreeing on how it truly is a "goddamn delight" working and interacting with them, and we couldn't agree more.
I don't know if it's something in their training but every Filipino nurse I've worked with has been a goddamn delight.

— Nadia Kamil (@NadiaKamil) January 18, 2022
They have only boundless love for their family
And they dont want to risk visiting their family, not even once. It's a disgrace

— Rose🦄🏳️‍🌈 STAY•TF•HOME••N95 Marie Holt (@Rose_Marie_Holt) January 18, 2022
Most Filipinos are raised as family-oriented adults, and nurses are no different. In fact, most Filipino nurses work abroad to give their families in the Philippines a better life.
They've got 'magic'
Ditto. One NICU Sr I worked with used to talk about the "Filipino magic", which was horrendously non-PC but by God, what those nurses didn't know about NICU wasn't worth knowing. Vent issue? Fixed it. Poorly baby? Fixed 'em. Weird drug calculations? All over it, mate.

— Botch (@em_j_b) January 18, 2022
The foreigners call it magic. We call it ~diskarte~.
100% this.
Their ability to predict needs is incredible. The care, dedication and love is exemplary. And their technical/scientific knowledge is second to none.

— SussexSage 💙 (@SageSussex) January 18, 2022
Filipino nurses already got it done before their boss even tells them what to do next.
The best, hands down.

I do operating lists and clinics on Saturdays with a team almost entirely consisting of Filipino nurses and they've got what I need before I know I need it.

🥰🙏🏾

— Mr Miran Pankhania (@SteelCity_ENT) January 18, 2022
"The best, hands down." Period!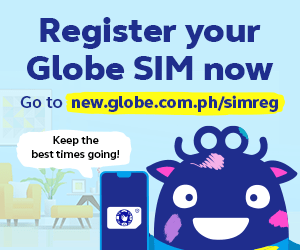 It's in the culture
A culture of respect, grace and humility, we could learn a lot!!

— Mark Jenner 💙 (@loidisgroup) January 18, 2022
Most Filipinos grew up trained to be respectful and hospitable in any setting, so it's no surprise that our nurses bring those traits to their work, too.
💯 this.
They are a universal delight, amazingly talented yet super humble and so friendly and warm. ♥️

— Sheherzad Mirza (@Medical_mummy) January 18, 2022
You've got a friend with your Filipino nurse.
But it's also in their knowledge
Maybe so but their technical and scientific knowledge was ultra impressive too

— SussexSage 💙 (@SageSussex) January 18, 2022
Our nursing courses are on par worldwide, and it shows in the way Philippine-trained nurses work in and out of our country.
Amen. I totally agree.

They also beat almost everyone else at venous access.

— Jacob de Wolff 🇳🇱🚲 (@jfdwolff) January 18, 2022
Filipino nurses got you covered.
It's also incredibly competitive entry, with mandatory return of service requirements because of overseas work opportunities. Heard of a woman who topped the region(?) in the equiv of CPA exams, retrained as a nurse for the $

— Caroline (@LucilleBug) January 18, 2022
When you put it that way, it sounds pretty intense. But the pay-off is pretty good.
They get things done with a smile
Tbh and it's their "get it done with a smile" attitude that always gets me. As a patient they simply can't do enough for you. Plus if you're nice they'll sneak you food in 😍

— TheAspiLawStudent (@LawAspi) January 18, 2022
When you're in the hospital facing a bleak reality about your health, it's hard to muster some happiness. But Filipino nurses always have a smile ready for their patients to help them get through each day.
Plus, they're the best cooks
If you mention to us that you know, or you have a friend who's Filipino, you'll be automatically invited to a cookout 🤣

— Mark (@markthephysio) January 18, 2022
Party? Potluck? Any type of gathering? These nurses have got you covered. They always have Filipino food as baon, and it's always a hit!
Absolutely. And so generous too. The buffets of Filipino food they used to make for work occasions – amazing

— Simon Jones (@drsas27) January 18, 2022
Busog lusog after that amazing spread of Filipino food!
They should be represented onscreen!
That's one think that always bothered me in hospital dramas. They never represent the Filipino's.

— Tom (@tominhawaii) January 18, 2022
This is especially true for countries like the United Kingdom and the United States, where thousands of nurses are of Filipino ancestry.
They're simply the best
So fantastically well trained. They're the bedrock of every hospital and no mistake ❤❤❤

— Jane Riordan (@JaneRiordan8) January 18, 2022
They keep the hospital running.
Not only here, I have worked in 3 continents, been treated in 3 continents. Everywhere they are the best!

— AZ Jafferi (@AZJafferi) January 18, 2022
The best nurses wherever you go.
And all over the world too. I've never had anything but praise for Filipino nurses, absolute professionals and some of the finest frontline heroes.

— Tasha 🦦🐣🦈 (@tasha_en) January 18, 2022
And the finest all over the world.
Follow us on Facebook, Twitter, Instagram, Tiktok, and Youtube for the l8est entertaining, useful, and informative lists!