Are you redecorating? Or simply looking for something new to add to your personal space? You might want to check out this super cool side table that is just as cute as it is functional!
Bedside table


While it looks like a small stool, this cute thing is actually a table. It can hold your phone, a book, and a glass of water (or wine before bed, your choice).
Local Stores That Make the Prettiest Handmade Trinket Dishes to Keep Your Stuff Organized
Local Stores That Make the Prettiest Handmade Trinket Dishes to Keep Your Stuff Organized
Kyzia Maramara | Jan 24, 2022
Wireless charging


Too tired to get up before bed and grab your charger? Don't worry. This table is perfect for your bedside because it allows you to automatically charge your phone simply by placing it on the tabletop. Just scroll a bit through your phone and when you get sleepy, just put your phone on the table and it'll do the charging for you.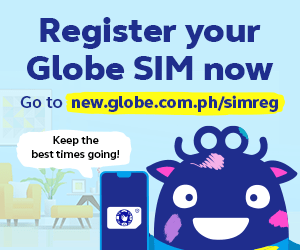 USB port


If you have a lot of devices, you can also charge them all simultaneously through the wireless charging tabletop *and* the USB port on the side. You can just insert your charging cord on the USB port, and you're good to go.
Play music via bluetooth


Whether you're working or chilling, some music playing in the background is always welcome. But it's a hassle dealing with the wires of earphones or leaving your phone connected to the speakers. Well, this side table can play the music for you without any of those inconveniences! Just connect via bluetooth and you've got your favorite songs automatically playing around you.
Or via AUX


When you're charging your phone on the tabletop, you may want to save on power used by not using the bluetooth function. In which case, you can choose to connect your phone to an AUX port to keep on playing your music. You can also connect your laptop or other devices to the side table and use it to charge or play music!
Easy to assemble


You don't need a lot of tools to get your table upright. The only thing you need is to lock in the legs on the table's underside, flip it over, and voila — your side table's ready to hold all your things.
Choose your color


While the table is perfect for #TeamKahoy homes, you can still make it fit in your own aesthetic by choosing your desired color. They have Wood (light brown) or Walnut (dark brown) with a sleek and minimalist design.
Get it for your room now


You can buy this cute side table via Shopee for PHP 5,399.
Follow us on Facebook, Twitter, Instagram, Tiktok, and Youtube for the l8est entertaining, useful, and informative lists!