Trying times bring out either the best or the worst in people. We're glad that so far, there has been plenty of help, prayers, and encouragement coming Filipino citizen. Private companies such as Coca-Cola Philippines, Jollibee Foods Corporation, and JG Summit are stepping up and helping by providing meals and monetary donations. Even regular Filipinos are organizing care packages with medical kits and sending them to hospitals. Now, we've got universities in Luzon calling for donations and doing their best to help not only the frontliners but the marginalized in every community.
All this bayanihan is sending a clear message: we are all together in this fight and we can all win this.
Start your week by helping the fight and sharing these initiatives by universities across the Metro.
The University of the Philippines continues to develop COVID-19 test kits
The University of the Philippines National Institutes of Health revealed that they had successfully developed a test kit for the coronavirus back in February. Dr. Raul Destura, lead scientist for the project, and 15 UP scientists took 2 weeks of sleepless nights to develop the test kit, now known as the GenAmplify™ COVID-19 rRT-PCR Detection Kit. It costs about P1,320 per test, in contrast to the foreign kit which costs around P8,500 per test. The test is currently being validated by by infectious disease experts to ensure its accuracy.
De La Salle University and College of Saint Benilde provide shelter for the homeless
Seventy-nine homeless individuals including women and elderly are given a temporary sanctuary at the 2nd floor of the Enrique Razon Sports Center. Eighty have also been settled in College of Saint Benilde's covered court and will be there until the end of the enhanced community quarantine in Luzon.
DLSU and CSB partnered with the Divine Word Missionaries (SVD) through their KAin, LIgo NG ayos (KALINGA) Program for the initiative. SVD volunteers will look after the basic need of those taking shelter at the Sports Center.
DLSU and CSB are still seeking financial donations to purchase food, medicines and health kits for the individuals. You can donate through AJ Kalinga Foundation Inc. Asia United Bank Peso Savings Account No.: 082-11-000496-2. They also have BPI and PayPal accounts. Find out more about how you can help here.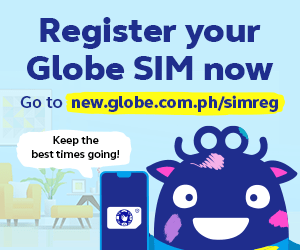 Ateneo de Manila University distributes medical supplies for hospitals and frontliners
Ateneo delivered a total of 1,200 N95 masks to Antipolo City Medical Hospital, Las Piñas Doctors Hospital, and San Lazaro Hospital last week.
Over the weekend, Ateneo has also successfully delivered
35,000 pairs of nitrate gloves, 300 pieces of medical gowns, 490 face shields, 18 eye shields, and 50 hazmat bodysuits
for more than 12 hospitals in Metro Manila. These are all in addition to the 4,800 face masks, 144 hazmat suits, and 240 gallons of alcohol they already distributed.
Aside from providing medical supplies to hospitals, Ateneo also sent out sacks of rice and canned goods to LGUs in Marikina and Quezon City to help feed thousands of families in the poor community.
The number of equipment already provided might seem enough but in reality, hospitals all over the country need more and they need it continuously. Ateneo is continuing to call for cash donations through online bank transfer or G-Cash. You can find out more details here.
La Salle Green Hills makes makeshift face shields
De La Salle Brothers and Postulants in La Salle Green Hills have made a total of 270 face shields last night, March 22, alone. They are currently in the process of sanitizing the face shields to be sent for frontliners of different hospitals. The volunteers are also creating a video tutorial on how to make the face shields so people can do it in their homes and donate too.
UST Mental Health First-Aid Responders calls for volunteers
In a crisis like this, taking care of our mental well-being is as important as taking care of our physical well-being. People are forced to be quarantined in their homes for a long period of time often with nothing but the drone of bad news coming from the media, understandably, some might be suffering emotionally. The Association of Thomasian Psychology Alumni is calling for professional counselors and trained mental health (MH) first-aid responders to sign up as volunteers in our Thomasian MH First-Aid Responders Network.
Those who sign up and are qualified will be providing telecounseling to individuals who are suffering from psychosocial stress and anxiety brought about by these trying times.
Thomasians who are eager to help can fill out this form here.
UP Diliman Psychosocial Services is offering telepsychotherapy for frontliners
Our frontliners are certainly going through a tough time helping panicked Filipino citizens that drop by hospitals by the hundred. They're tired, hungry, and no doubt emotionally drained too. UP Diliman PsycServ is here to help them FOR FREE. Frontliners can send a text or Viber to 09063743466 including their name, designation, and hospital. Frontliners need someone to take care of them too!
Adamson University launches Program "COVID"
For Adamson University, COVID has taken on a new meaning: Charity Over Virus Indifference & Despair. They aim to "infect others with charity" and give assistance to the poor and the frontliners amid the ongoing community quarantine.
Working together with the SVP Parish and the Miraculous Medal Apostolate, Adamson is seeking donations in cash to be sent through Adamson University BDO Account No.: 003948000311.
They are also open for donations in kind (food, medical equipment) through SVP Parish. For more information, visit the official Facebook page of Adamson University.
UP Manila student councils call for donations of masks and alcohol for PGH interns
The UP Manila University Student Council along with the UP Medicine Student Council and its organizations, fraternities, and sororities are calling for donations of N95 masks and alcohol to help PGH interns. Last March 19, boxes of gloves and alcohol were delivered at the hospital but the need is continuous.
For monetary donations, deposit or transfer via Bank of the Philippine Islands to Habagat Rene Farrales, Account Number: 3509016096 or via G-Cash: 09082111437.  For more details on donating, click here.
For transparency, there is also a spreadsheet of donations received and where it is allocated.
What has your alma mater done to help in the battle against COVID-19? Tell us what they're doing in the comments!