It's Aries szn, y'all. And it's supposed to feel like a new beginning, but since there's a quarantine . . . Di ako sure paano mo ma-a-accomplish 'to. And which day is it anyway?We're feeling a little lost . . . Naka-ilang 'quarantine day x' tweets ka na, siz?
Check out your weekly unsolicited astrology for March 23 to 29, 2020 to see how you'll fare on this second week of the ECQ.
Aries
Marami kang time para sa sarili mo ngayon — and that's why you're understanding yourself better this week. Good for you, siz. Open up to the world — at the appropriate distance (social distancing, ghorl!)
Taurus
Lakas ng kutob mo ngayon, and usually, it's right. So don't be afraid to follow your intuition this week. Especially if it's telling you to appreciate being alone (social distancing daw e).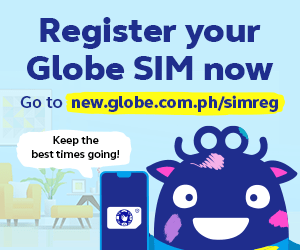 Gemini
Ang daming nakakagalit ngayon sa mundo — at galit na galit ka talaga. Gets naman. Just focus on the big picture. That's where you can make a difference.
Cancer
Ready na ready ka na pumunta to the next level. Kaso may quarantine. It's okay. You just need to talk to others and share your plans with them. You might face some obstacles, but you'll overcome them.
Leo
Wow, bursting with inspiration, aren't you? That's great. Just make sure you find a balance between stability and spontaneity. Lalo na ngayong online ka lang pwede maging spontaneous.
Virgo
Say bye to the past and say hello to the future. Pero mag-ayos-ayos kasi ang daming kalat. Magprepare nang mabuti, so you can welcome the future properly.
Libra
Now that we're all forced into quarantine, you're seeing which relationships are surface-level only and which go beyond. Wag kang mag-settle. You deserve more, siz.
Scorpio
Ang dami mong time ngayon, kaya ang dalas mo ding mag-daydream. Maybe you can spend some of that time in quarantine making those dreams a reality. It's time to be productive, ghorl.
Sagittarius
Your beliefs are stronger than ever. And now it's time to channel your creative energies in making the world hear your voice. Laban lang, ghorl.
Capricorn
Medyo emotional ka ba recently? It's fine — use all those feelings into crafting whatever you need to feel safe in this chaotic world. Stay strong, siz.
Aquarius
Uy, siz. Wag kang matakot magsalita. You're just hindering your growth when you don't speak up. Be honest with yourself and with everyone around you.
Pisces
You're being drawn to people like you. Okay lang, as long as y'all practice social distancing. Kung magsama-sama kayo, malayo mararating niyo. Malay niyo, marami kayong matulungan.
What are your 'Quarantine Day X' posts about so far?

Accurate ba? Kakayanin mo kaya yung isang buwang ECQ? Sana naman. Basta maghugas ng kamay. At mag-practice ng social distancing.