If you've been scrolling through your social media feed in the past couple of weeks, you've probably noticed a lot (emphasis on a lot) of people posting rows of green and yellow squares for some bizarre reason. Well, not so bizarre actually. Those squares are actually the results of a round of Wordle, a web-based free game that the world is obsessed with right now.
So what's Wordle?


Wordle is an online word guessing game that asks you to guess a five-letter English word. Software engineer and creator Josh Wardle originally developed the game for his puzzle-loving partner. They played it together for fun on their sofa. Then some friends and other users came, and the game's users grew to about 90 in November. Come new year, Wordle went viral, with 300,000 playing. A weekend later, 2 million more were playing. Now, millions more all over the world are sharing their Wordle results online.
How do you play it?

There are five letter tiles in six rows on which you type in your guess. After you make a guess, the colors of the letter tiles will change to let you know if you got a letter in the right spot (green), if you got a letter right but in the wrong spot (yellow), or if the letter isn't in the word at all (gray). The catch is, there is only one word available per day, and you only have 6 tries to guess the word of the day.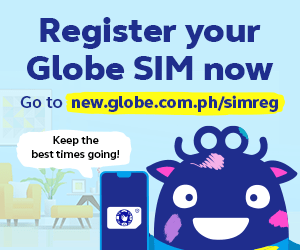 Why is everyone obsessed with it?
For one, it's good brain exercise. But perhaps the most attractive feature of Wordle is that it's deliberately designed to be played once a day. Once your six tries are up, whether you guessed the word correctly or not, you're done. And you have to wait for midnight to strike to make another guess. That type of design makes Wordle stand out against its contemporaries that are more often than not competing for time and attention. Wordle can be addicting, but its design helps you step away and gives you something to look forward to the next day.
Introducing Saltong (a.k.a. Filipino Wordle)


If you thought thinking of five-letter words in the English language is difficult, then what about in Filipino? Described as a "Filipino version of Wordle", Saltong essentially works in the same way as the original game — except this time all the words are in Filipino.
The Filipino version is created and managed by developer Carl de Guia, who is a graduate of the University of the Philippines and an application development lead at Accenture. He sources the words used in the game from tagalog.pinoydictionary.com.
Saltong Mini


If five-letter words are too long for you, you can go one letter down in Saltong Mini. You only need to guess a four-letter Filipino word in five tries. Not too bad for a brain exercise, right?
Saltong Max


On the other hand, if you want to challenge yourself, you may want to try Saltong Max, which asks you to guess a seven-letter word in Filipino. Don't worry, you get 8 tries for this!
The Ultimate Ng/Nang Quiz: Can You Get a Perfect Score?
The Ultimate Ng/Nang Quiz: Can You Get a Perfect Score?
Meryl Medel | Jan 06, 2022
Web-based
Like Wordle, Saltong is a web-based game, so you don't even need to download any app! You just need to open up your browser and type in the game's URL: saltong.vercel.app and voila! You can wrack your brain for all the Filipino words you can think of.
Post the little squares
Wordle 211 4/6

🟨⬛⬛⬛🟨
🟨⬛⬛🟩⬛
🟨🟨🟨⬛🟨
🟩🟩🟩🟩🟩

— Addison Rae (@whoisaddison) January 16, 2022

While Wordle is already at word 212, Saltong has only begun this week at word 4 (for the five-letter version) and word 2 for both Mini and Max. So you still have a lot of time to share your little squares online!
Follow us on Facebook, Twitter, Instagram, Tiktok, and Youtube for the l8est entertaining, useful, and informative lists!