You might have seen the term "Filipinx" trend on Twitter lately and we won't blame you if you dismissed it as some sort of new K-pop fandom name — it's not. The term isn't new; it's largely used in the West by Fil-Am kids who adapted the term as a way of promoting gender inclusivity. That's cool and all, but for Filipinos born and raised in the Philippines, it's anything but.
Do you pronounce Filipinx as Feeleepinks ? Like bro whats your nationality "Haha im a feeleepinks bro"

— Polo (@mellowfellow_69) June 22, 2020

Pinoy Twitter didn't hesitate to express what they think about Filipinx and here are the best arguments:
"Filipino" is already gender-neutral
We don't even have gender specific pronouns like his/her. Learn the vernaculars first and stop using us for your neutrality narrative. Our language has always been neutral for every sex/gender. Use Filipino/Pilipino. Stop using "filipinx". That shit ugly.

— 🚶♀️ (@heeniverse) June 22, 2020
The Filipino language is gender-neutral.

Some words 'were' genderized when western languages were integrated into our own. Now that the west has finally realized the need for gender-inclusivity, they want us to adopt to their standards by using Filipinx.

Tigilan n'yo kami.

— Gideon V. Peña (@gideonpena) June 22, 2020

All pronouns in Tagalog are gender-neutral and every Filipino knows this. Substituting the -o in "Filipino" for an -x to include all genders doesn't make sense when the original term already does that. In the Filipino alphabet, there is also no letter "x" so the entire thing screams colonialism. That's just not how Tagalog works.
Adapting the -x for aesthetic
filipinx aka adobo and baybayin aesthetics

but never the cries of their own fellowmen back at home

— ヤワ👹#JUNKTERRORBILL #DefendPressFreedom (@kolokomiks) June 18, 2020

If Fil-Ams like to label themselves as Filipinx, who are we to argue? But they should know that Filipinos, the ones back in the motherland, would never identify as such.
'Di Ka Pasisiil: 8 Reasons Why Filipinos Need To Keep Fighting For Our Freedom
'Di Ka Pasisiil: 8 Reasons Why Filipinos Need To Keep Fighting For Our Freedom
Tim Henares | Jun 12, 2020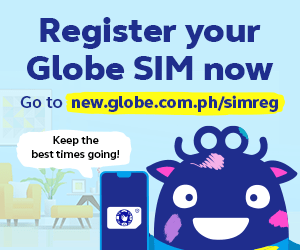 Foreign-born Pinoys
It's not. Filipinx was just a term invented by foreign born filipinos that don't know the nuance in our language. It's detached from Filipino culture. Nobody in the Philippines calls themselves Filipinx.

— hiatus (@CloudClauds) June 22, 2020

Filipinx is often used by young Fil-Ams and is looking to be a generational thing. Upon closer inspection, it isn't as inclusive as it seems since the older generation will most likely reject being associated with the term. It only shows us one thing: foreign-born Pinoys who call themselves Filipinx need to study Filipino culture more. Don't be shy, spend a few summers in our coronavirus-infested side of the world.
Claiming a culture only when it's convenient
Filipinos are already struggling to get rep/acknowledgement in the west, then you throw in a word that doesnt represent Philippine culture at all. Seeing Filipinx and not Filipino just feel like erasure lmao I feel like most of our concerns arent heard Just call yourselves Fil-Am

— Charlie Sartre (@charlie_sartre) June 21, 2020

Filipinx is being a Filipino through a Western point of view and that's not Filipino at all. Sure, it's harmless to call yourself one but that's adapting to the standards of the West and shoving aside the culture you're born with.
Netizens Ask: How Can You Support #BlackLivesMatter and Stay Silent About Injustice in the PH?
Netizens Ask: How Can You Support #BlackLivesMatter and Stay Silent About Injustice in the PH?
Cristina Morales | Jun 01, 2020
Pinxy? Titx? Lolx?

The discussion on Filipinx vs. Filipino is not new and has, in fact, been going on for quite some time. User u/jsrd4 on Reddit once posted about it back in January 2020 and the thread is an equal mix of frustration, Pinoy humor, and straightforward answers.
One user even wrote "Kakalokahan mga SJW (social justice warriors) yan. What's next? Pinxy?! I'm not getting into political correctness." And who knows, this entire thing might actually escalate. Pretty soon you'll be hearing Fil-Ams correcting you and saying "We call Grandma 'Lolx' around here."
Bigger fish to fry
bakit trending yung filipinx? pls we dont need more of that western bullshit we have a government to overthrow, farmers to help, police to remove, a virus to deal with bc the government won't, chinese puppies, kim bong go, mananitas, du*que, m*cha *son. priorities naman po

— INTENSE wikang filipino stan 👿⚔️ (@liquorcanini) June 22, 2020

But in case people need reminding, the Filipino and Filipinx community have got bigger fish to fry. If there's no longer a homeland to defend, it wouldn't matter what native Filipinos or Fil-Ams will call themselves. The problem at hand is mass unemployment, lack of mass testing for the coronavirus, and an incompetent government. We need to sort out our priorities.
So how about 'Mamser' instead?
for my non-filo moots, please don't use "filipinx"

Filipinx
– heavily influenced by western ideas
– the "inx" sound doesn't even exist in our language lol

Filipino/Filo
– already gender-neutral
– honestly sounds cooler!!!

Mamser
– a better alternative
– funny and friendly

— bell cranel 🌸🌸🌸 black clover live tweet :D (@cranel_cutiepie) June 22, 2020
why use "filipinx" when you can use "mamser":
– friendly and easy to pronounce
– fun for the whole family
– reclaim "ma'am, sir" into a singular, genderless term
– no discourse because we all love it

— denev (@hammerings) June 22, 2020

And here is a prime example of Filipinos injecting humor into the matter. "Mamser" is the combination of "Ma'am" and "Sir," pretty much what you'd hear from vendors when you walk down a street. It eventually turned into a meme for the younger generation. Mamser is funny, unique, gender-neutral, and isn't confusing at all. Maybe we should use it then.
Still confused? Here's a great thread
#DearFilipinoAmericans Since FB & IG are down, let's have a conversation on Twitter. Many people have asked me if we should start using #Filipinx. I've shared my answer privately, but maybe we should talk about it publicly. Here's a thread of some initial thoughts. 1/17

— Kevin Nadal, Ph.D. (@kevinnadal) July 3, 2019

This tweet was posted almost exactly a year ago but the argument remains relevant. At the end of the day, nobody should be bringing anybody down. Whether you identify as Filipinx (this is really a weird term to repeat over and over) or Filipino, you do you as long as you don't shove the term down people's throats. But remember this, The Black Eyed Peas didn't sing "Bebot" just for the lyrics to be switched to "Filipinx."
bebot bebot bebot bebot ikaw ang aking filipinx filipinx filipinx

— Magello #JunkTerrorBill (@magslooper) June 22, 2020
What do you think about Filipinx and how do you pronounce it anyway?