There's a bajillion ways to get into the patriotic spirit. It'll be alright to simply 'gram a pic with a speech-length caption about how you love all our seven thousand islands. But seeing the recent rise of local films that celebrate Philippine independence, and being a self-champion of our own movies, I'd like to point you to watching the 8 movies which are listed here.
Independencia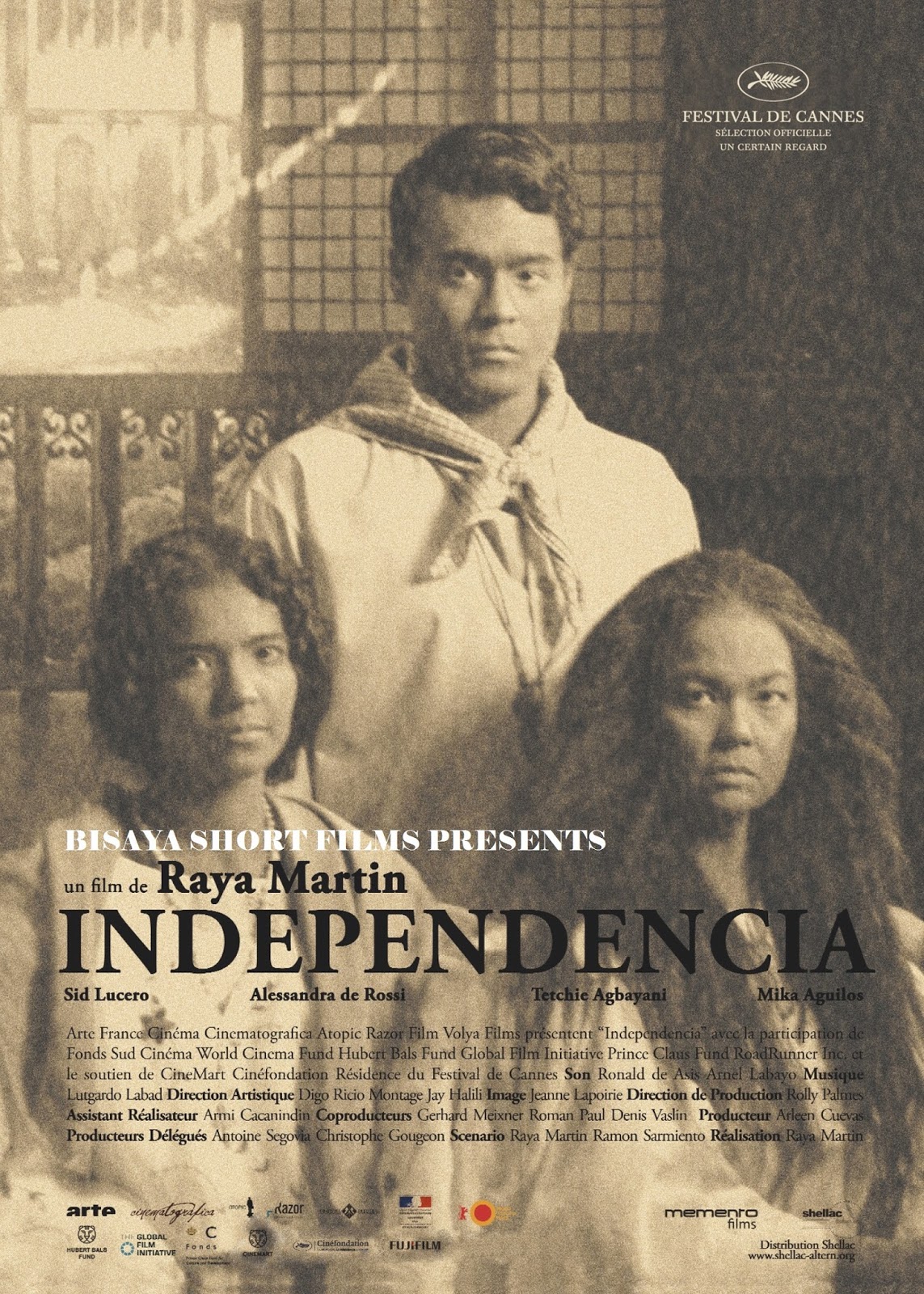 Raya Martin's ode to silent films is a brisk, cinematic poem. If Lav Diaz's recent Hele Sa Hiwagang Hapis is the epic, think of Martin's Independencia as the haiku. The 70-minute movie is pregnant with metaphors and a setting that intertwines our cultural and mythical identities which, throughout, magnify the Filipino notion of independence.
Heneral Luna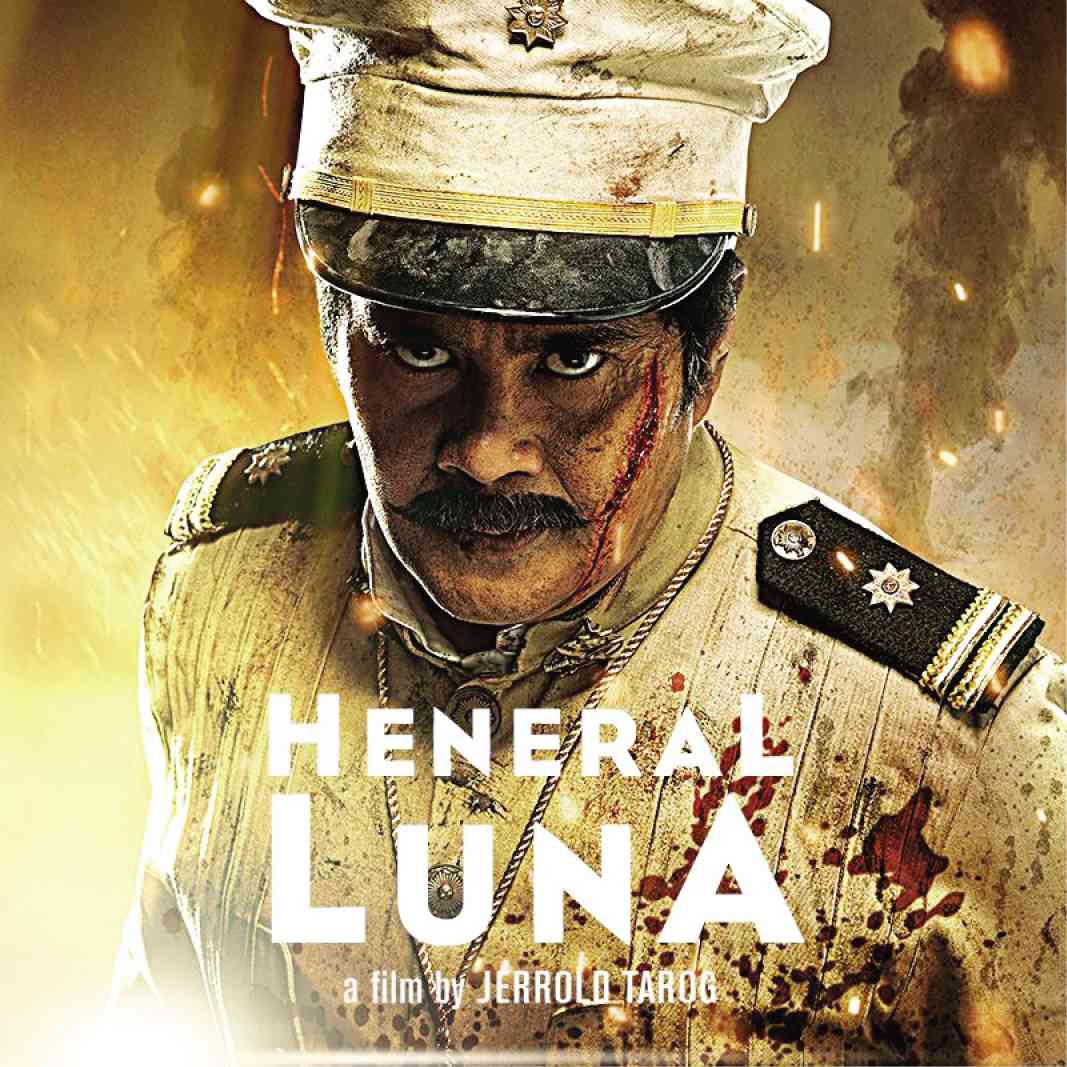 A lot has been said about Jerrold Tarog's 2014 historical epic. In fact, I've talked about it, rather extensively, on my blog. Have a read if you're feeling fancy.
There's a lot going for Heneral Luna. First off, it must be said that the movie's marketing game is strong, film marketers should follow suit. And it's also probably because of this that you're one among the many that have been swept by the in-your-face thesis the film presents: the biggest enemy that the Filipino is constantly picking a fight with are his fellow Filipinos. If you've come out of the theaters with a rediscovered sense of patriotism, a second viewing will do you much more.
Engkwentro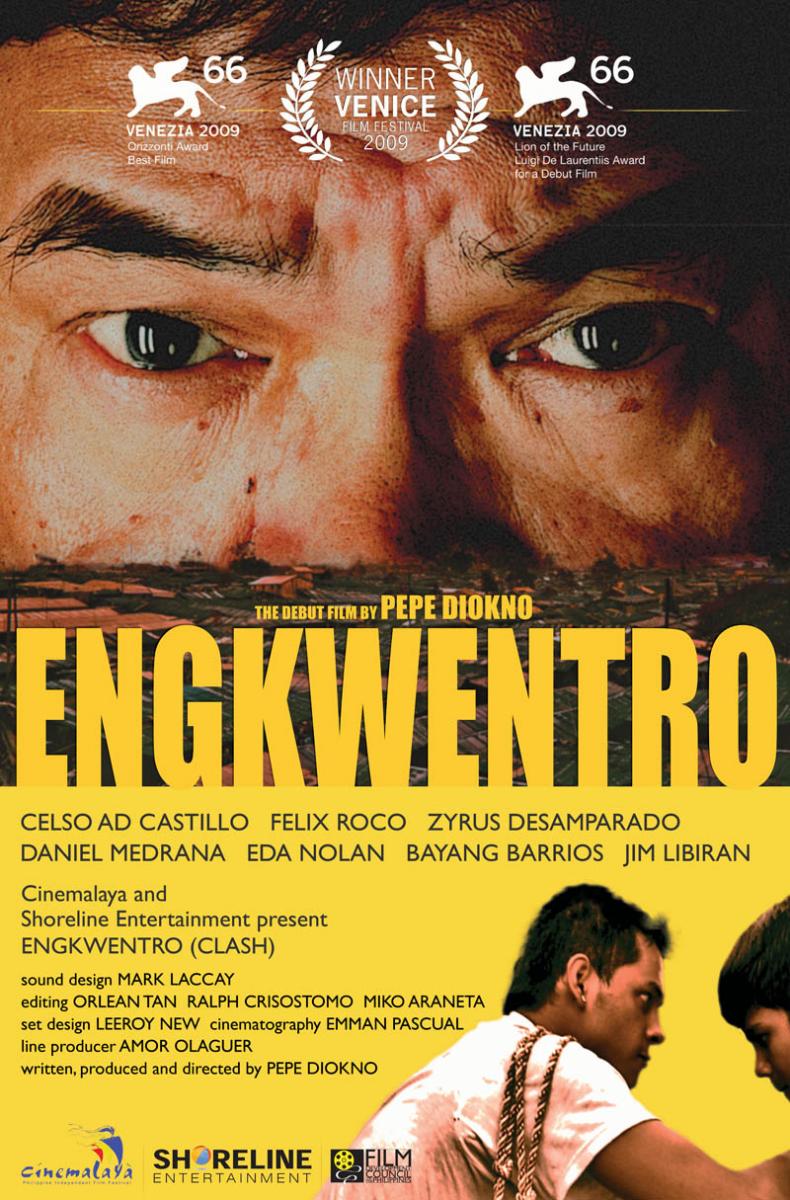 Set against the backdrop of allegedly state-sponsored vigilante killings in southern Philippines, Pepe Diokno's 2009 crime drama follows two brothers who plan to flee a life of chaos but must first untangle from a web of gang-related violent crimes. Engkwentro is shot in one take, so it is kind of like Birdman. Except, instead of roaming the clamorous halls of a theater, you drift through narrow alleys ruled by a ruthless Mayor (whom legendary filmmaker Celso Ad. Castillo voices, in his last acting performance in a film after his untimely death in 2012).
The Guerilla Is A Poet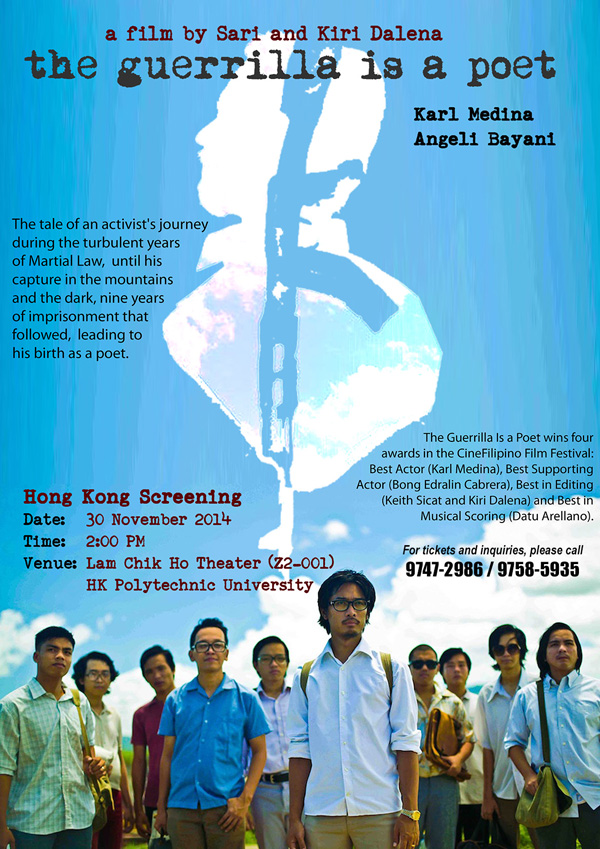 Kiri and Sari Dalena's endearing docu-drama The Guerilla Is a Poet chronicles the dark, turbulent period of Martial Law during the Marcos regime. The story is that of Jose Maria Sison, an activist whose almost decade-long imprisonment gave birth to some of the best pieces of poetry in the Philippines. If you want a close look at what went down during one of the darkest times we shared as a country, add this movie to your watchlist.
Jose Rizal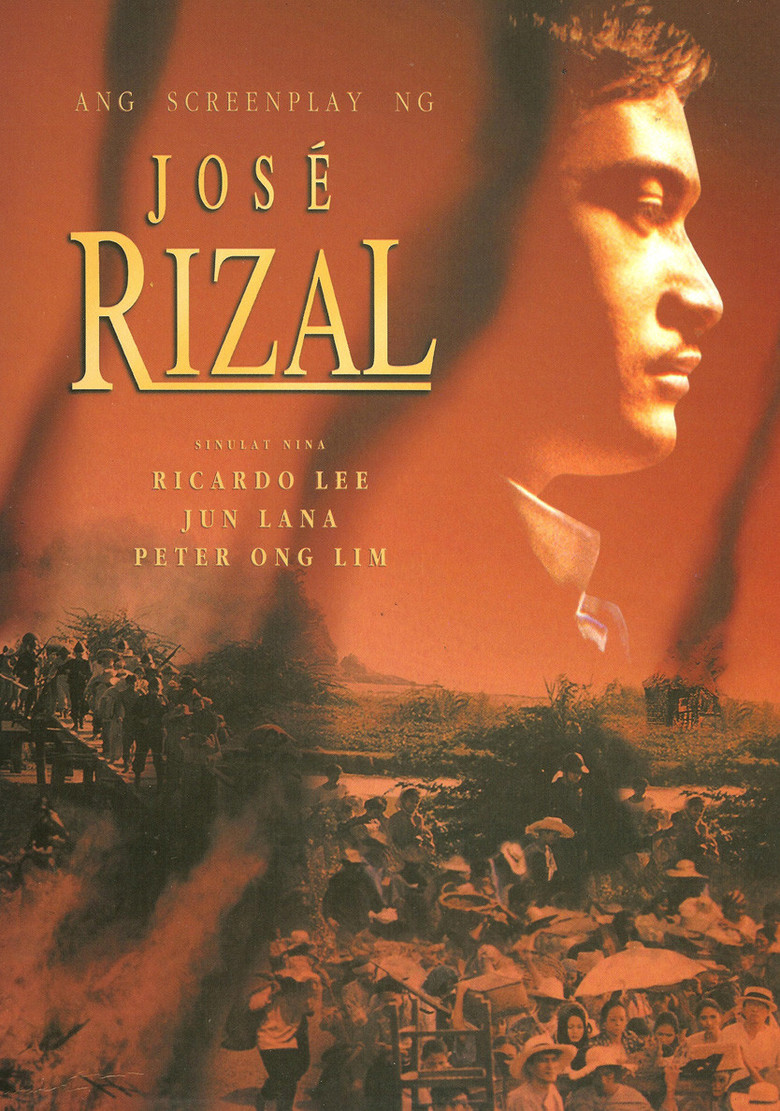 Almost every twentysomething I've encountered in my life has been moved, in one way or another, by the movie Marilou Diaz-Abaya's Jose Rizal. The 1998 rhapsody of the life and death of 'Pepe' is a broad view of the many lives our national hero has lived—writer, propagandist, lover, friend, brother, doctor. It's a grand retelling of the story of a man that was the wick of a revolution. Go stream this, and be a changed countryman/countrywoman.
Intramuros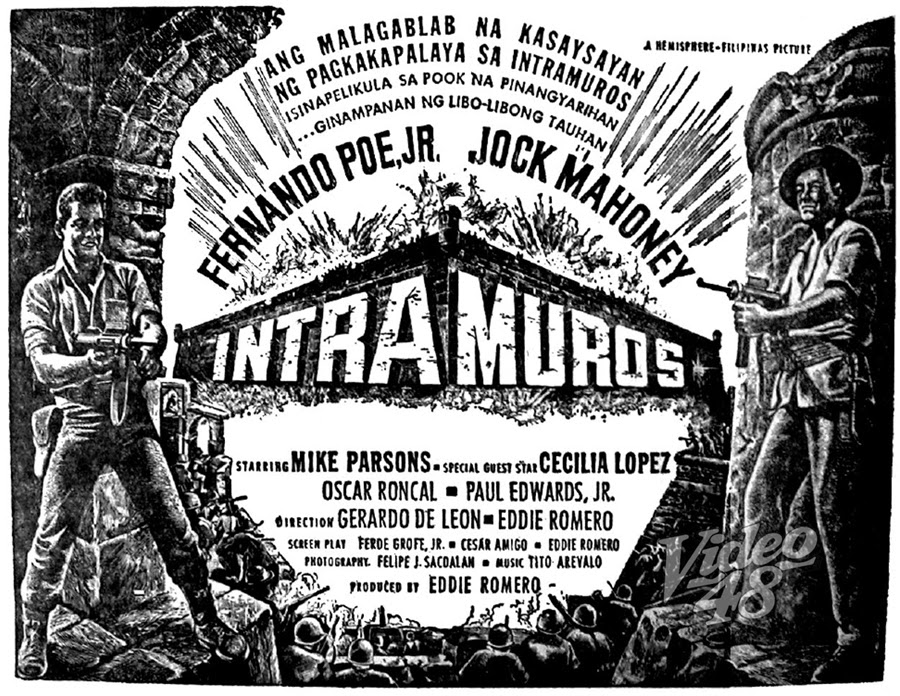 Before it became the Instagrammer's preferred spot for photo walks, Intramuros had first been a most crucial part of the Spanish colonization. In youthspeak, Intramuros was, at the time, our own Panem, segregating the wealthy Spaniards from our impoverished countrymen.
There's no movie I've seen (so far) that has parred the wonder in Eddie Romero and Gerardo De Leon's 1959 Intramuros. It's a fascinating movie about the siege of the walled city, and that alone warrants a viewing, but did I fail to mention it has Fernando Poe, Jr., too?
Perfumed Nightmare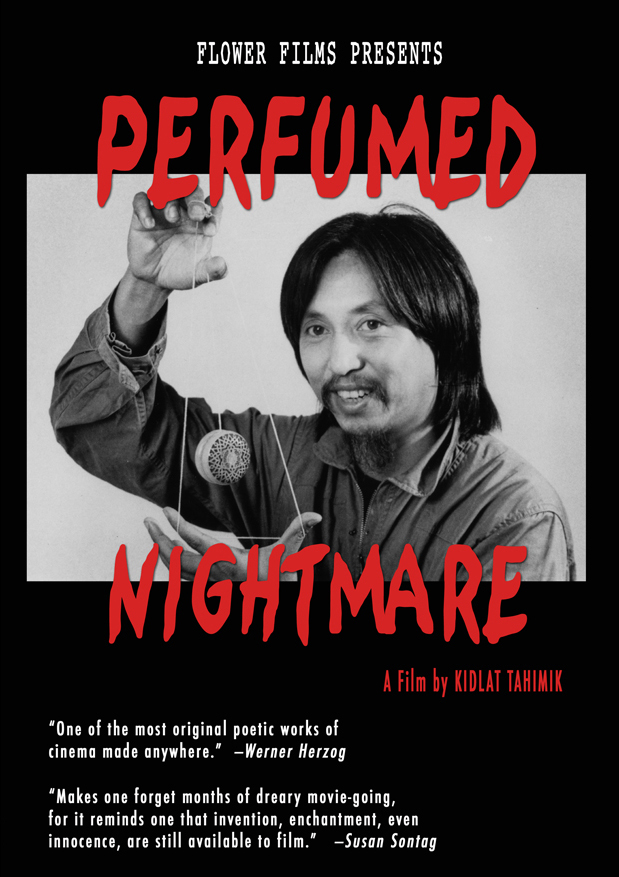 Just as important: our independence from American cultural colonialism. Enter: Kidlat Tahimik's infectious Perfumed Nightmare, a 1977 semi-autobiographical film about a jeepney driver completely enthralled by the American space program. For all its exuberance, the movie actually grows bleak. Four decades have passed since the movie was first released and we are still unable to break free. Let's take that in for a moment.
Barber's Tales
Barber's Tales (Fil. tile: Kwentong Barbero) tells the story of a widow who takes over her husband's barber shop. At the face of political upheaval, the widow in question sorts out her personal crises as well as those that build up around her. The struggle for this woman is to find a voice in such a noisy, clamorous age; the struggle for you is to keep your chill and not tear yourself apart over one of Eugene Domingo's finest performances in film.
Know any other films that will help us get to know our history better? Share your recos in the comments below!